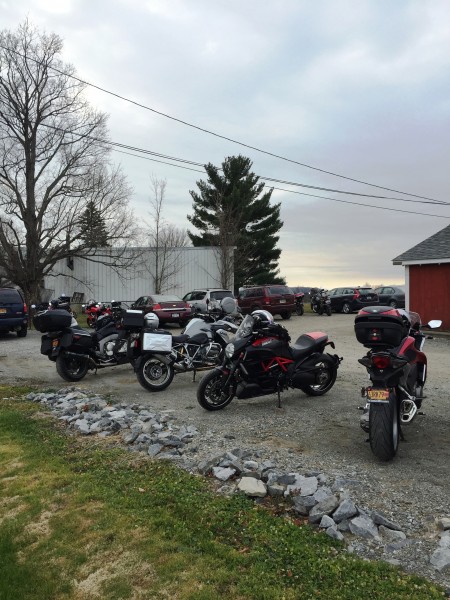 UNION VALE, NY – The unseasonably warm weather for mid-December prompted some two-wheeled exploration with friends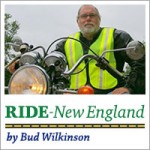 Carl Foster, Brian O'Neil and Bob Rosen on Sunday, and our big "find" was the Tail Winds Cafe, a hilltop breakfast and lunch eatery at Sky Acres Airport. The airport covers over 145 acres in rural Duchess County and has a 3,828-foot runway.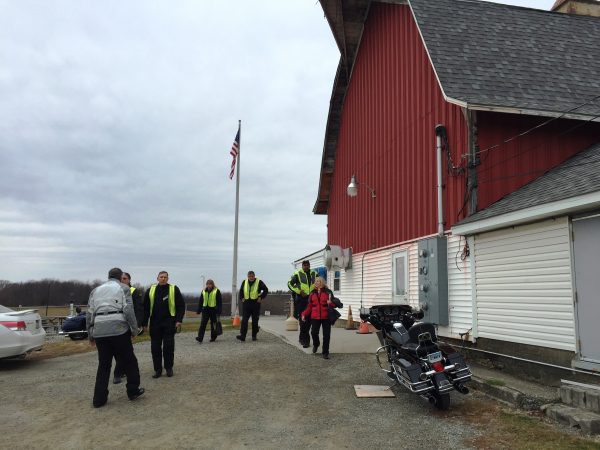 While the mailing address is Lagrangeville, the Tail Winds Cafe is technically located in Union Vale. The cafe is just a short uphill ride from Route 82 to an elevation of 700 feet. It's tucked around back in a former dairy barn, and multiple windows provide a view of the airport's plane parking ramp and runway. There are picnic tables outside for summer use, but you have to be on guard for prop wash.
Members of the CitiBeemers Motorcycle Club of New York had arrived before us and occupied a majority of the tables inside the festively decorated cafe. Biding his time seated near a dormant wood stove and Christmas tree, and occasionally posing for pictures, was Santa Claus.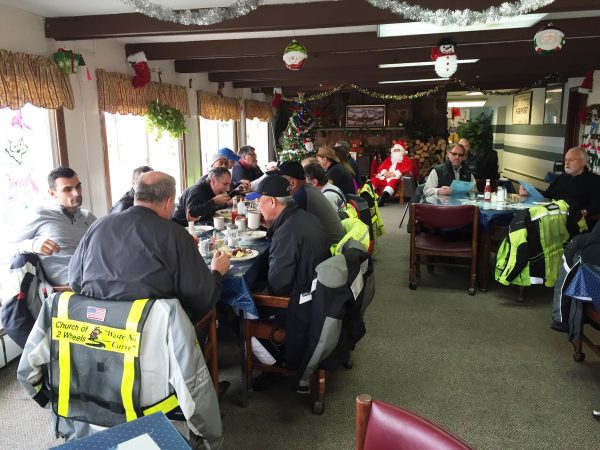 Having already had breakfast earlier in our ride, we opted for a late morning dessert of pie a la mode. The choices included pecan, pumpkin and strawberry rhubarb. The strawberry rhubarb was delicious.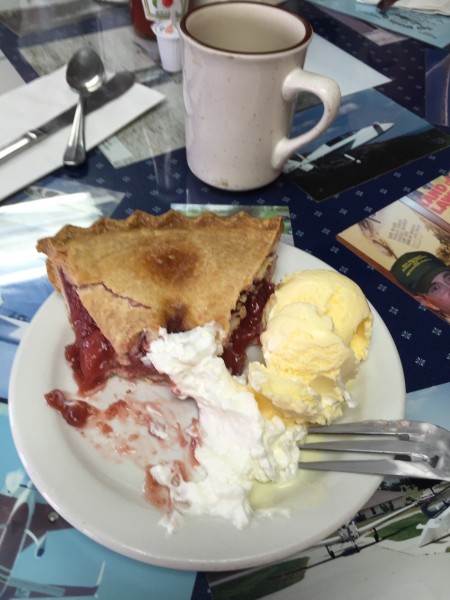 Judging from the lunch menu, the fare at the Tail Winds Cafe is what would be expected, if a tad pricey. A grilled cheese sandwich with fries costs $6.95, while a "volcano burger" with cheddar, bacon and jalapeno as well as fries, pickle and lettuce is $10.95. No tomato? A hot dog with fries is $4.95.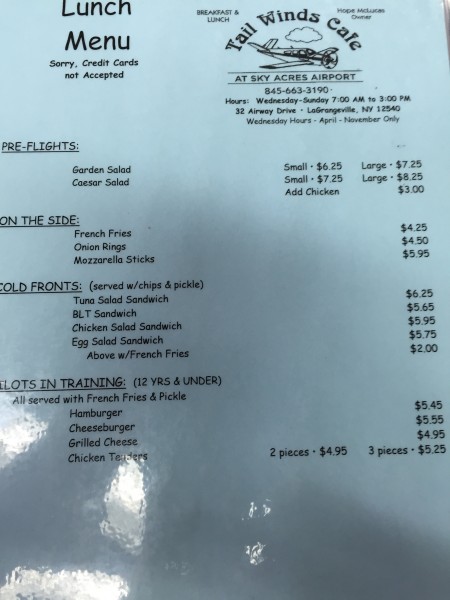 Hope McLucas bought the place in April 2013 and now plans to open a second restaurant at the Duchess County Airport in Poughkeepsie. For our small order, the help was attentive and the scenic setting – not to mention the gorgeous winding roads of Duchess County that surround it – made a visit to the motorcycle-friendly Tail Winds Cafe worthwhile. We'll definitely go back.