LAKEVILLE, CT – After weeks of encouraging discussions, Lime Rock Park racetrack has been told it's out of the running as a host site for next year's Progressive IMS Outdoors tour.
IMS opted out of selecting Lime Rock Park as a Northeast tour site because critical elements in IMS's requirements couldn't be guaranteed in time for the announcement of the tour schedule in early December.
"It was a pleasure to speak with the Lime Rock directors. It's an expansive and beautiful property and we are certainly encouraged by the venue," said IMS Outdoors director of operations Leah Stevens in a statement to RIDE-CT & RIDE-New England.
However, she explained, "We decided to pass on Lime Rock for the 2021 Progressive IMS Outdoors tour due to Sunday activities being restricted to 'show' orientation, which would rule out our foundational demo program, exhibition laps, and even electric bikes on the autocross."
Lime Rock Park is prohibited by a 1959 court injunction from holding races on Sunday. While the activities planned by the IMS Outdoors tour don't involved racing, the racetrack could have had to seek local government acceptance.
The racetrack is vowing to continue its pursuit of the event in hopes of hosting a tour stop in the future.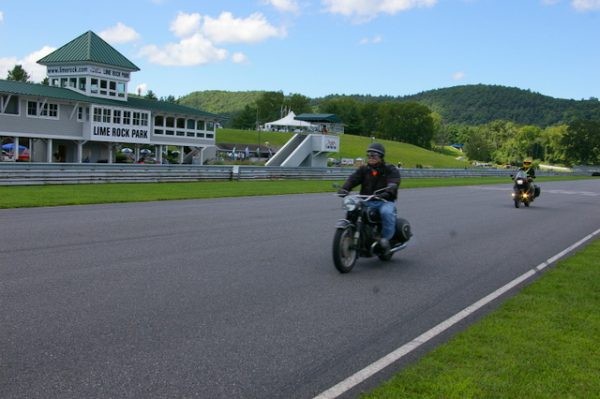 "The motorcycle show in its present form will not be happening this coming year, but we've had productive conversations with the leadership at IMS and we look forward to working with them in the future," said Skip Barber, president and owner of Lime Rock Park, in a statement read to this website this morning.
"The prospect for (hosting in) 2021 wasn't good for an event that requires so much planning," Barber explained.
The warm weather Progressive IMS Outdoors tour in 2021 will replace the wintertime Progressive International Motorcycle Show tour that has been staged indoors at venues across the country for the past 39 years. It routinely draws tens of thousands of motorcycle lovers to its venues for shows that run Friday through Sunday.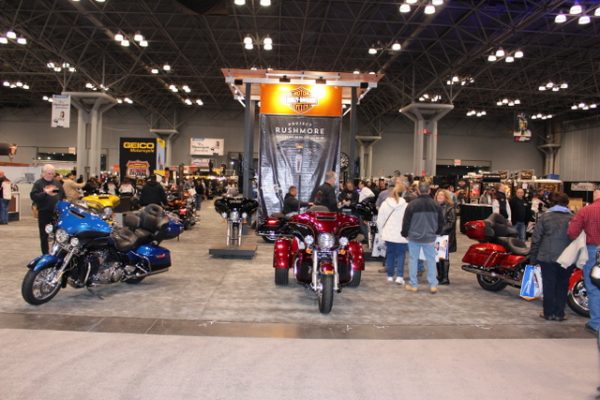 The outside tour is expected to visit eight to 10 locations from coast to coast between May and early October, and is expected to be a more expansive festival-style event than the indoor motorcycle shows. New model demo rides will be offered and there will be music, food and other activities.
In addition to motorcycles, the Progressive IMS Outdoors stops will include recreational vehicles, overland products and more.
An announcement of the dates and locations is expected on Dec. 4, according to a countdown clock on The Progressive IMS Outdoors tour's website.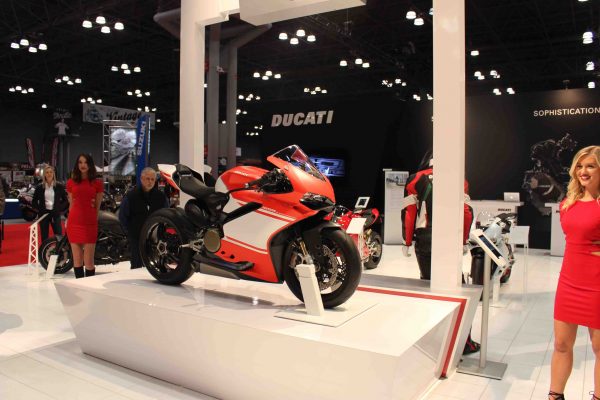 The revelation that the long-standing Progressive International Motorcycle Show tour – which had been set to run between November and February – was being scrapped came in late September and was made because of the COVID-19 pandemic.
Included on that schedule was a now-canceled Dec. 4-6 stop at the Jacobs K. Javits Center in New York City.
Upon learning of the shift to outdoor venues, Lime Rock Park immediately expressed interest, but was thwarted by insufficient time to meet the event's requirements.
(Updated at 5:10 p.m.)
Hello! If you found this story useful, please share it with other riders by clicking on the social media buttons below.