The 10-day Sturgis Motorcycle Rally, held in August in South Dakota, helped fuel the spread of the coronavirus, according to a new study by health officials in Minnesota released Friday.
The study, published Friday by the U.S. Centers for Disease Control and Prevention in Atlanta, revealed that 86 cases of COVID-19 in Minnesota traced directly to the rally. "These 86 cases are likely an undercount," said Kris Ehresmann, Minnesota's infectious disease director.
A total of 51 cases of the 86 involved people who went to Sturgis, while 35 traced to people who came in contact with the Sturgis attendees. "These findings highlight the far-reaching effects that gatherings in one area might have on another," the study stated.
"The motorcycle rally was held in a neighboring state that did not have policies regarding event size and mask use, underscoring the implications of policies within and across jurisdictions," the study noted.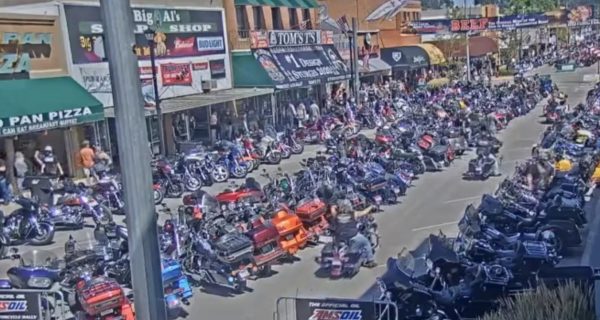 The 80th annual Sturgis Motorcycle Rally ran Aug. 7 – 16 and attracted more than 460,000 riders. Its staging was approved in an 8-1 vote by Sturgis City Council on June 15.
Within weeks at least 290 cases of COVID-19 in 12 states were traced to the Sturgis rally by The Associated Press.
The governor of Minnesota, Tim Walz, a Democrat, has criticized the Republican governor of South Dakota, Kristi Noem, for not being more aggressive in trying to slow the spread of the coronavirus.
Walz called the rally "absolutely unnecessary" and said he wished it had been canceled and that South Dakota had imposed a statewide mask mandate.
The Minnesota study concluded "…these findings highlight the importance of reducing the number of attendees at gatherings and emphasizing mask use, physical distancing, isolation for patients with COVID-19, and quarantine for close contacts as strategies for reducing the spread of COVID-19."
Hello! If you found this story useful, please share it by click on the social media buttons below.