ROCKY HILL, CT – Real estate agent Mike Samulenas of Berlin, CT has a motorcycle problem, and he contacted RIDE-CT & RIDE-New England on Friday seeking assistance. He's selling a condo in Rocky Hill. The hitch is there's a long dormant 1981 Honda CM400 Custom motorcycle parked in the garage. He needs to get rid of it and fast. By Saturday, if possible.
That the condo and the bike belong to his brother who lives elsewhere is irrelevant. Samulenas needs the Honda to be gone. In an email, he stated, "The bike is in excellent condition, all original, even the tires are original with only 2,500 miles on the odometer."
No Shops Are Interested
Samulenas seeks to sell the Honda at a "fair price." He noted that he'd contacted some area motorcycle shops. None were interested in it. The bike isn't old enough to be a prized collectible and is too old to be otherwise desirable, he was told. He sent along some pictures.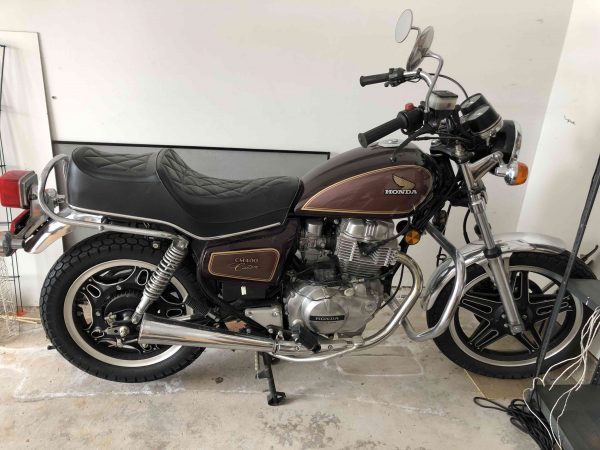 Samulenas was hoping that RIDE-CT & RIDE-New England could pass the word about the Honda being for sale to motorcycle enthusiasts in his area. His email prompted some immediate online digging about the CM400 model and a subsequent telephone conversation with him.
As best as can be determined, Honda built the CM400 for five model years between 1978 and 1982. It had a 395cc parallel twin engine, with a five-speed manual or two-speed automatic transmission. The CM400 Custom was only built for one model year – 1981 – and came with a front disc brake rather than a drum.
Honda's Value Varies
A check of N.A.D.A. book value revealed the model's worth $640 in fair condition, $910 in good condition, $1,365 in very good and $2,015 in excellent shape. The pics show a bike that looks spectacular cosmetically. However, it has been sitting for a long time, possibly decades. It was last registered in 1988.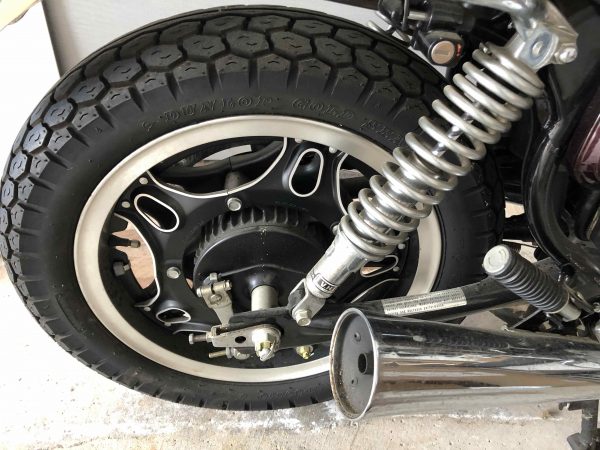 Samulenas said he does have an offer of $500 but is hoping for more. In the followup conversation and additional emails, it was discussed what it might take to get the bike running again. New tires, battery and fluids at the very least. Possibly much more. It might reach a point that the cost of rejuvenating the Honda could be far more than its worth if problems are found.
In an email late Saturday afternoon, Samulenas reported that he's now checked the air box and wiring harness and found no evidence of mice. "The bike was stored in a clean, rodent-free garage all this time. It's just a bit dusty," he wrote.
Rather than take the $500 offer, Samulenas hopes to get the word out and net more. He could move the Honda to his home and take a more tactical, less frantic approach to selling it. That's a hurdle, though. He doesn't have a way to transport it and his wife doesn't want it taking up space.
So, if anyone's interested in an old Honda CM400 Custom, Samulenas can be reached by email at Michael@samulenas.com.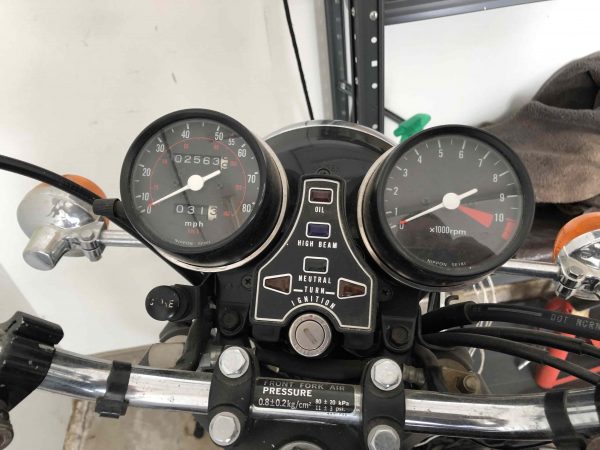 (Photos courtesy of Mike Samulenas)
Hello! If you enjoyed this story, please share it with other motorcyclists by clicking on the social media buttons below.