What was introduced as a first-time invitational event last October at Laguna Seca Raceway in Monterey, CA returns in 2021 with more races, more corporate backing and certainly increased chatter as street riders become aware that professional motorcycle racers are now going at it on behemoth baggers.
Yes, the cruiser models used primarily by street riders for coffee runs, relaxing Sunday excursions and, yes, bar stops are being tricked out and turned loose on asphalt raceways. MotoAmerica has dubbed the race series "King of the Baggers." Three events are planned for this year, with Harley-Davidson and Indian going head-to-head.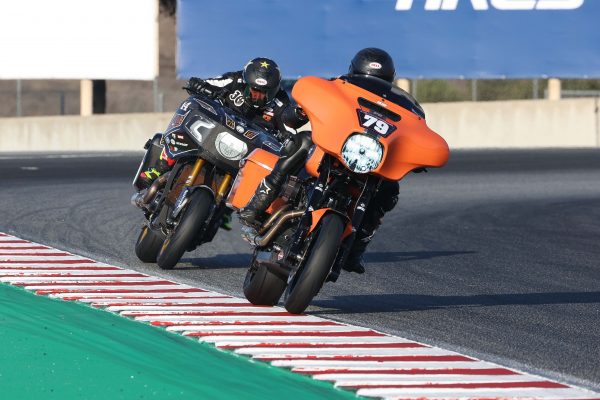 Who knows, maybe King of the Baggers will do what American Flat Track has been unable to accomplish over the past few years – bring substantially more eyes to motorcycle racing by making it more relatable and more inclusive. "Hopefully, it will help get road racing more mainstream," said MotoAmerica chief operating officer Chuck Aksland in a phone chat this afternoon.
October's test event was won by pre-race favorite Tyler O'Hara, who rode an Indian Challenger. "We really didn't know what to expect," said Aksland, who recalled that the idea of racing baggers popped up a couple of years ago and that the concept took time to research.
"The event itself turned out better than we anticipated. The sound of them wasn't something we expected. The sound was really fun to hear," he said, adding that the performance of the baggers and the lap times "surprised a lot of people." The top speed was 128 miles per hour.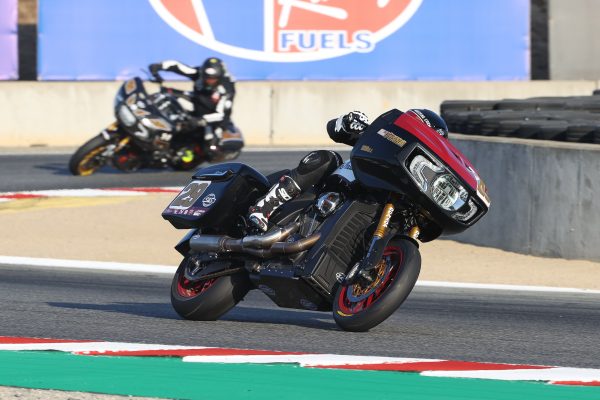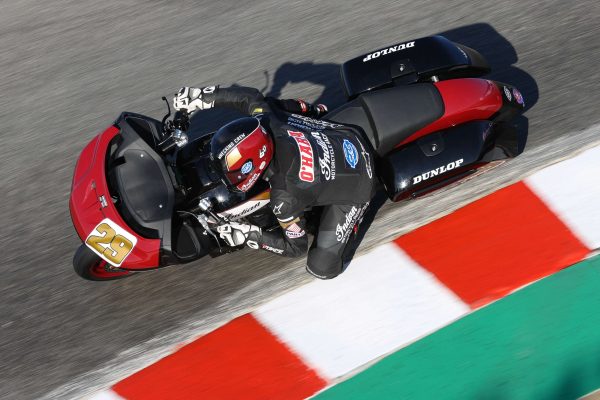 Staging races with baggers, though, fits in with MotoAmerica's goal of broadening the appeal of its race events, both through the breadth of the entrants and with additional attractions. Aksland said one future category might be devoted to electric models.
MotoAmerica announced late last week that Indian Motorcycle has signed on as "official partner of the 2021 MotoAmerica Series." It was announced earlier that O'Hara will return to participate in King of the Bagger races on an Indian. On Monday, Mission Foods was revealed to have acquired naming rights to the events, now known as the 2021 Mission Kings of the Baggers Series.
Harley-Davidson, meanwhile, which last fall disbanded its factory racing teams on the American Flat Track and NHRA drag racing circuits, also announced last week that it will have a factory team for King of the Baggers. Kyle Wyman will be aboard a race-modified Road Glide model.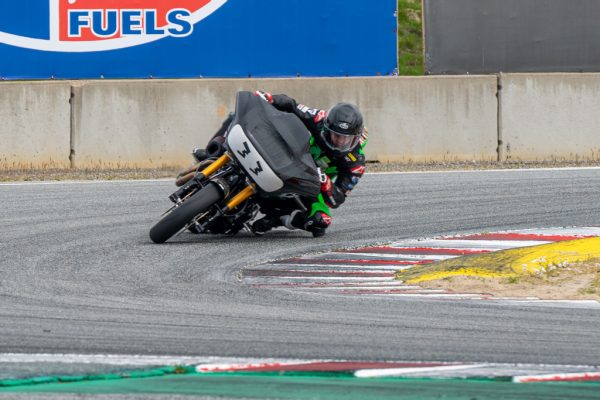 King of the Baggers races are planned this year for Michelin Raceway Road Atlanta from April 30-May 2, Road America in Plymouth, WI from June 11-13, and WeatherTech Raceway Laguna Seca from July 9-11. Two other previously announced events have been dropped due to "logistics."
Fox Sports plans to televise the races: May 2 from Road Atlanta on FS1; June 13 from Road America on FS2; and July 11 from Laguna Seca on FS2.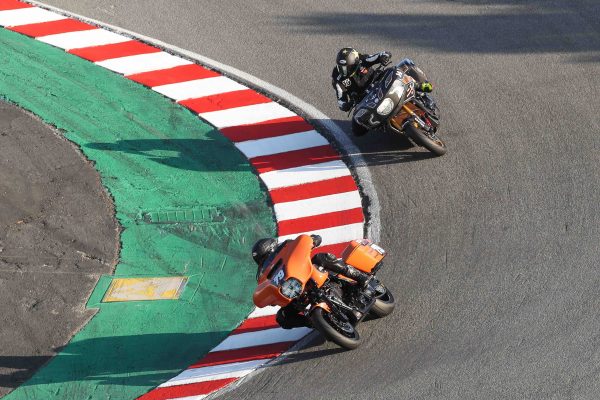 Aksland said the rules governing King of the Baggers will be more defined this year as MotoAmerica doesn't want superbike baggers, rather models that are "easier to build" to help grow the entry pool. "That's going to be the key to building this category," he said.
Aksland is pleased with the launch of King of the Baggers. "The quality of the field is there," he said. What's needed now is for more riders to become aware that baggers are actually racing.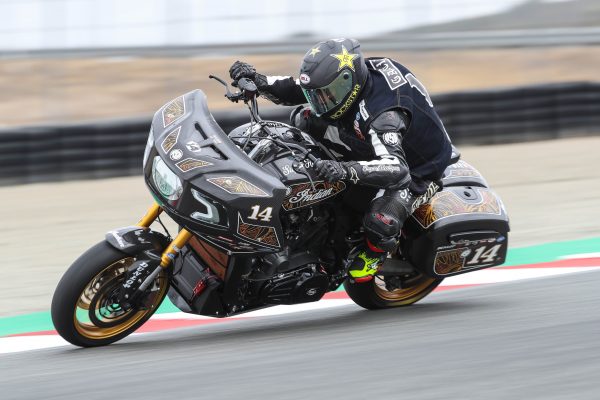 Hello! If you enjoyed this story, please share it with other riders by clicking on the social media buttons below.