BELLOWS FALLS, VT – Stanley Lynde, owner of Lynde Motorsports in Brattleboro, and wife Laura D'Angelo Lynde are hospitalized today after sustaining injuries in a motorcycle accident late Monday afternoon on Route 5 here. Daughter Kelli Lynde Worden immediately started a GoFundMe page to help raise money to cover expenses.
Worden reported on the page that "while driving along a truck pulled directly in front of them."  She continued, "They had no recourse or time to react and they took a direct hit."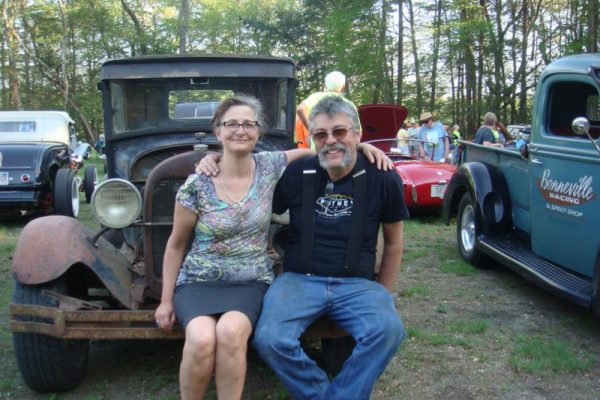 Stanley is being treated at the Albany (NY) Medical Center after being airlifted by Albany Medflight. He suffered the "more serious injuries … is stable and will have several surgeries in the near future." Laura is being treated at the Dartmouth-Hitchcock Medical Center in Lebanon, NH.
Lynde is well-known in the Vermont motorcycling community having operated Lynde Motorsports, the repair and service shop located at 79 Flat St. in Btarrtleboro.
In a Hill Country column last year, RIDE-CT & RIDE-NewEngland's Arlo Mudgett described Lynde as a "wicked nice guy" and "knowledgeable professional," and termed Lynde Motorsports as being "as much a cultural center as it is a repair facility."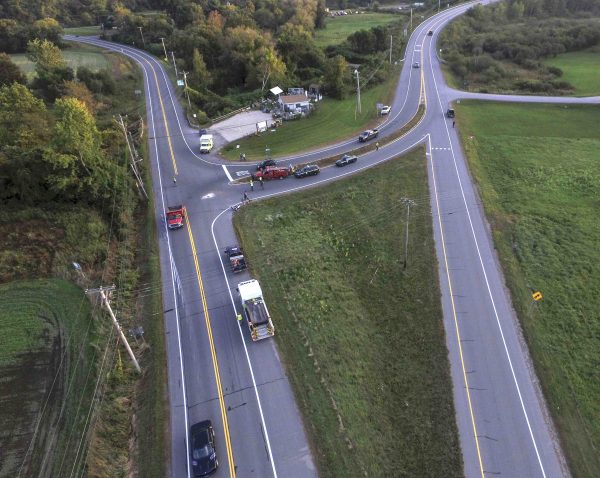 This afternoon, Worden provided an update on Facebook.
Regarding her father, she wrote, "He has several broken bones, these will be addressed at another time. Today he is having surgery to place two (stents) to repair a weakened aorta. This surgery was needed before anything else could happen. They also determined he needed his spine fused today, which we were hoping was not going to be needed. They are fusing from T4 to T10, which will help a fracture of his T7. There are other injuries that need to be looked at and assessed, but the team needs to keep determining what is needed first and foremost."
Regarding Laura, she wrote, "She is going in for surgery to repair her broken wrist and we are hoping her 5 broken ribs heal on their own and will not need surgery-she is incredibly strong and amazing!!!"
The GoFundMe page initially set a goal of raising $20,000, and a total of $5,471 was contributed by 67 people during the first two hours. The target was then raised to $30,000 with $16,592 pledged by 156 people in four hours. An hour later, the goal was raised again – to $50,000 – after 187 people offered $19,367 in just five hours.
Worden told the "Brattleboro Reformer" newspaper that she's hoping the crowdfunding effort "reaches its goal and surpasses, because it's going to be a very long time before he's working again."
– By Bud Wilkinson