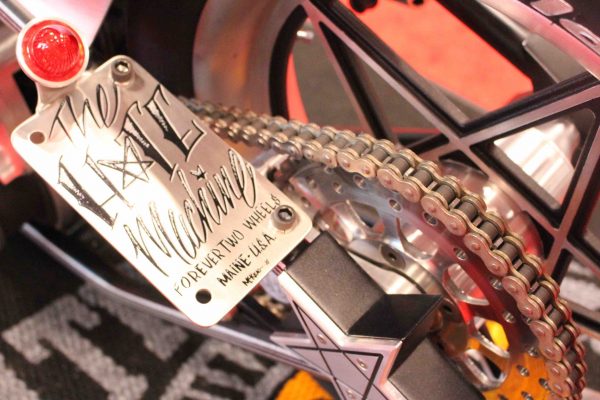 SANTA MONICA, CA – Nick Beaulieu, owner of Forever Two Wheels in Windham, ME, has taken the top prize as "King of the Builders" at the eighth annual J&P Cycles Ultimate Builder Custom Bike Show. "Pretty crazy. Definitely didn't expect it," he said today.
The competition, which is a show within a show at the Progressive International Motorcycle Shows, wrapped up Sunday in Chicago with the last of seven tour stops across the country. Beaulieu was on hand when the overall winner was announced.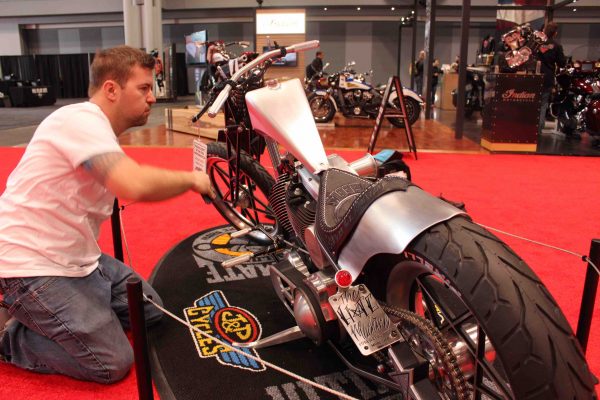 Beaulieu's winning creation was dubbed "The Hate Machine" and features a pentagram theme. Besides winning the best of show for the competition, it also won in the Freestyle category. The bike and its creator were featured in a story on RIDE-CT & RIDE-NewEngland in December when "The Hate Machine" was shown in New York City.
Evan Favaro of Speakeasy Motors in Walkill, NY won in the Modified Custom category for a bike called "Ethel." Steven Iacona of Iacona Customs in Brooklyn, NY won in the Modified Harley-Davidson category for a 1992 Sportster titled "Phoenix." Steve Dietzman of Milwaukee won in the Modifed Retro category for a 1968 Triumph chopper.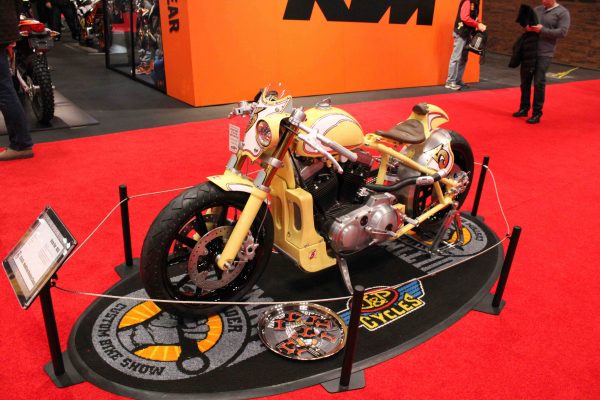 This was Beaulieu's third year of entering the show and the first time that he's won "King of the Builders." He won a cash prize of $10,000.
Beaulieu credited the bike's simplicity as a possible reason for his taking home the top prize. "I think that it is a clean, rideable, overall functional motorcycle. You can hop on it and ride," he said, adding that he plans to take the prize money to build another bike for the upcoming "Hot Bike" Tour and Bike Build-Off.
Having won, though, the stakes are higher. "I feel like winning this, I've got a lot of eyes on me," he said.