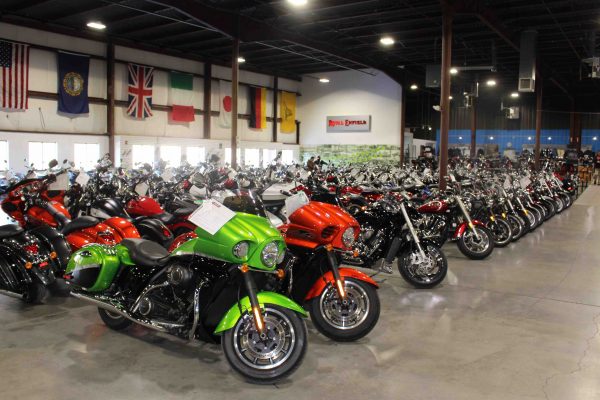 PEMBROKE, N.H. – Ever traded in a motorcycle at a New England dealership and wondered what became of it?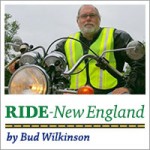 In some cases, the dealer may have simply tied a price tag to the handlebar and put it on the showroom floor for resale, not even bothering to inspect or clean it.
Or, if the dealer had no use for the bike, your old ride may have ended up being sent to be auctioned off by a wholesaler. Maybe it was too outré when compared to other brands or models in the dealer's inventory, or maybe it was too old or in bad shape, or maybe it was just that the dealer's used bike supply was already bulging.
A third possibility is that your bike ended up in New Hampshire – on display in the immense showroom at National Powersports Distributors. The company began in late 2001 and now fills a 55,000-square-foot building near Concord in Pembroke, N.H. The building's almost as big as football field with the end zones included.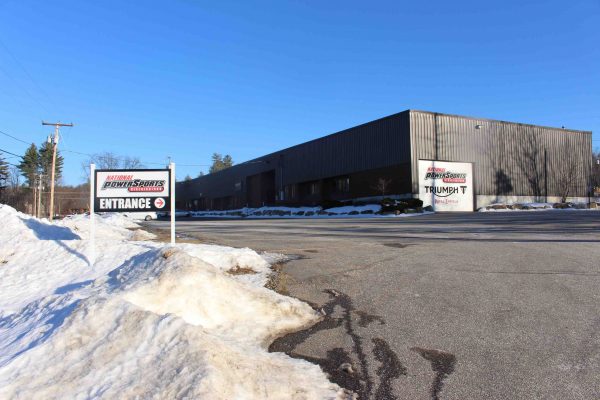 Having heard about the place for years, I'd long had National Powersports on my list of places to visit sometime. That time turned out to be just before Christmas when friend Neil Tolhurst bought a Ducati Scrambler from the store and sought a companion to ride with him as he went to trailer it back to New Hartford.
Off we went. What I'd expected to see and what I witnessed weren't necessarily one in the same. I'd expected a simple if sizable warehouse; that National Powersports would be to a local motorcycle dealership what a Sam's Club or BJ's is to a normal grocery store. Upsized and spartan.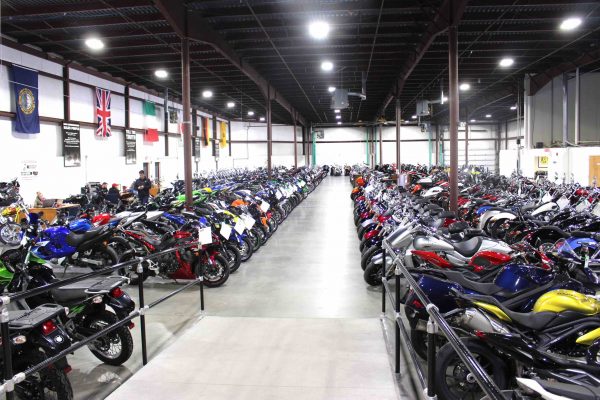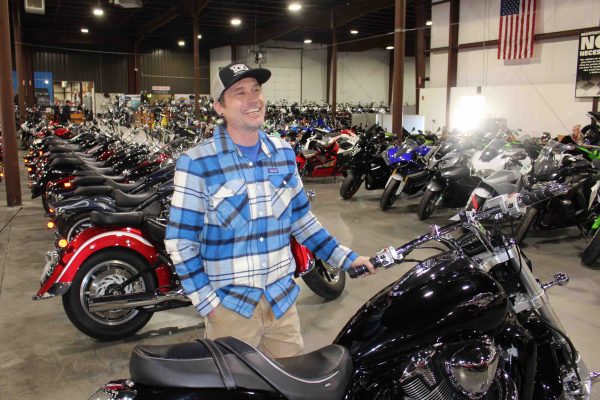 While the facility is too huge and stark to ever be considered warm and intimate, it is anything but simple, and the showroom does serve its purpose well by packing in motorcycles of nearly every brand. National Powersports owner Nate Sanel reports the inventory normally floats between 500 and 900 motorcycles. He has three buyers who cull quality trade-ins from dealers primarily in New England, New York, and New Jersey.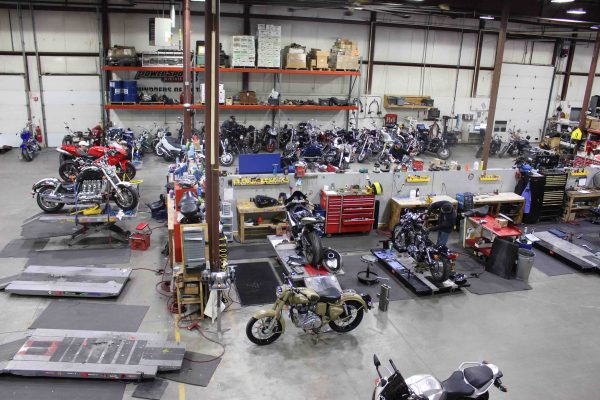 What shoppers don't see when visiting is the service area, which includes 15 motorcycle lifts so that bikes can be inspected and tweaked before they're sold; a photo studio so numerous pictures of each bike may be taken for online display; and an indoor bike wash and detail area with six lifts so that each bike looks sharp before pics are snapped and before it's rolled out on the floor.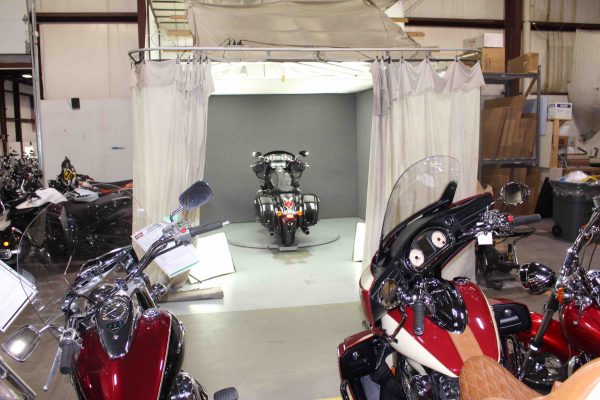 Sanel started the business shortly after 9/11. He'd worked in his family's business, Sanel Auto Parts (which has roughly 40 stores in northern New England), before shifting to tech startup that burned through money without making progress. "I could see the writing on the wall," he said of the tech biz, so he boldly grabbed some funds from a retirement account and launched a motorcycle business.
The plan was to buy vintage bikes, fix them up and sell them on the internet as "The Collectible Trader." "I started in my garage," said Sanel. "The first thing I bought was a moped that somebody had in their basement."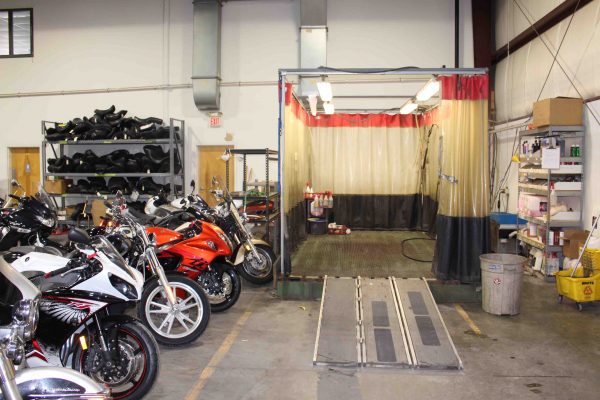 Modern-day bikes later joined the vintage offerings and the business grew. It moved to a 15,000-square-foot facility in 2006 and opened a retail store. In 2013, National Powersports moved to its current location.
Used bikes are displayed on two levels, with the mezzanine devoted to Harley-Davidsons – more than 100 on the day of my visit.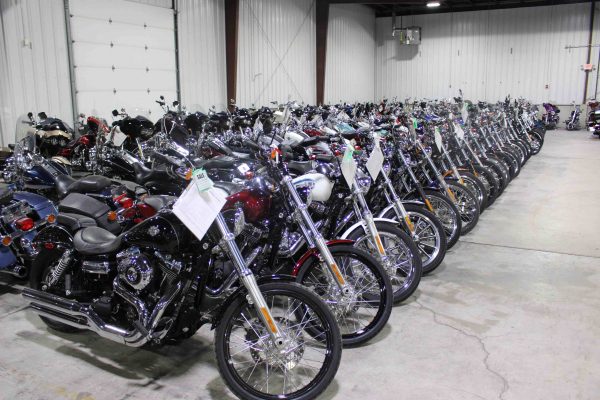 "One of the reasons we grew is because we did condition reports and comprehensive reports, really working hard to find out everything about the bike," said Sanel, noting that the first line of the company's mission statement is "Tell the Truth." "I feel a responsibility to people who are looking at used motorcycles to give them exactly what they're expecting."
An online check last week of National Powersports inventory, for example, showed that a 2012 Harley-Davidson Switchback model with 11,869 miles had received a 72-point check along with a test ride. All bikes that come in get a similar going over and test ride by a technician. "They ride year-round," Sanel said, adding that the coldest it ever was when a test ride was conducted was -18 degrees.
To help stick to the mission, Sanel's sales personnel don't get a cut when a motorcycle is sold. "They're not on commission, so they're focused on you," he said.
Sanel traces the success of National Powersports to his unconventional, open-minded approach to business. "There was no model for what I did. I purposely stopped reading motorcycle industry magazines," he said. Success is sustained "because I hire people smarter than me."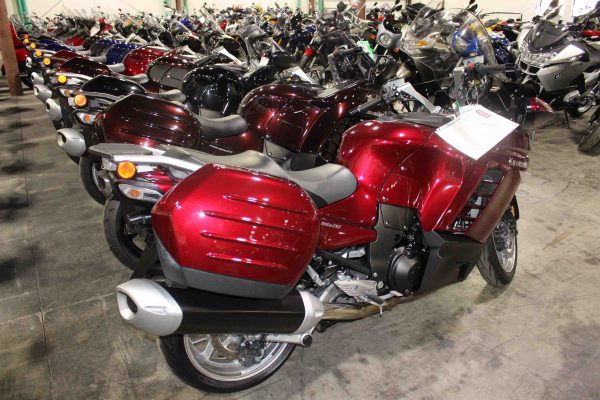 He must be doing something right himself, though, as days before I visited Sanel bought Second Wind BMW-Triumph in Merrimack, N.H., giving National Powersports a second store. (The BMW line was dropped in the process.) More growth seems inevitable. "This is just the first step," he said.
Having visited once, it's safe to assume that I'll be taking friends there in the future, if only to gawk. The unequaled inventory makes National Powersports an attraction worth seeing even if you're not looking to buy a motorcycle.