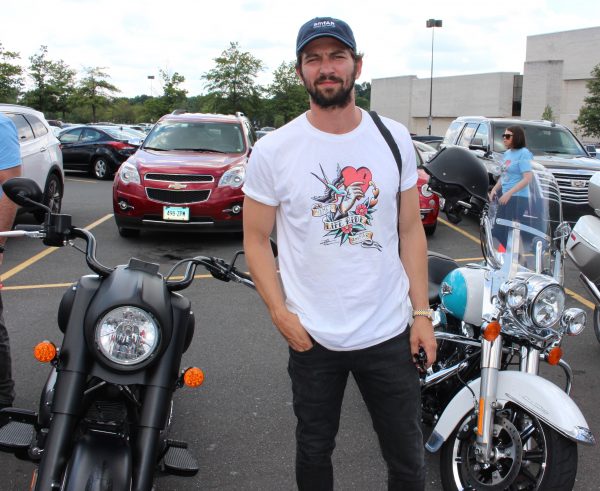 WEST HARTFORD, CT – It was happenstance that the white and teal Harley-Davidson motorcycle ridden by actor Michiel Huisman ended up parked next to a flat black Indian outside of Westfarms mall. Commenting about their adjacency to the "Games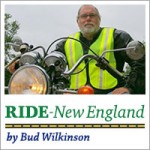 of Thrones" star was only natural, though, because of his latest role, and Huisman acknowledged the irony.
Best known for playing "sellsword" Daario Naharis on the HBO fantasy-drama series, Huisman depicts one of the Harley-Davidson's founders, Walter Davidson, in the upcoming Discovery Channel miniseries "Harley and the Davidsons." The three-parter not only recounts the motorcycle company's founding in 1903 and its rise to prominence, but also the intense early rivalry that existed between Harley-Davidson and Indian.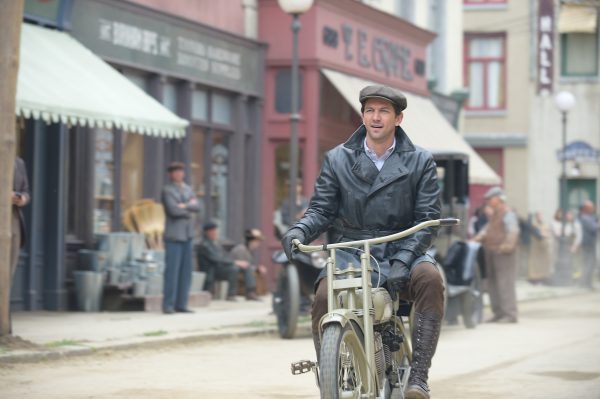 "Everybody felt the weight; the legacy of Harley-Davidson," said Huisman, who rode through Connecticut earlier this month as part of the Kiehl's LifeRide charity effort in support of HIV and AIDS research. After participating in an in-store event at the Kiehl's shop, he stepped outside the shopping center to enthusiastically chat about the miniseries. "In order to tell the story right, we had to pay as much attention to detail as possible," he said.
Having already seen the first two hours of "Harley and the Davidsons," I can vouch for the attention to detail, and attest to the fact there's enough soapy familial and start-up business conflict for the miniseries to appeal to riders and non-riders alike. The racing action, testosterone-fueled jousting and crashes add to the excitement. There's also a soupçon of romance.
One brief scene where William "Bill" Harley (played by Robert Armayo) and brothers Arthur (Bug Hall) and Walter Davidson try to convince an Indian dealer to sell Harley-Davidson motorcycles as well shows off the craftsmanship. It only lasts 18 seconds and contains no edits, yet it required a complete motorcycle showroom set with an Indian motorcycle in the front window.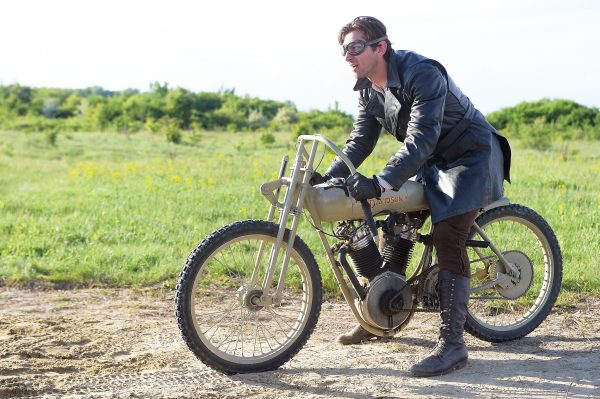 Harley-Davidson motorcycles are among the best known America-made products around the world, yet the miniseries wasn't filmed anywhere near company headquarters in Milwaukee, or even in the United States, rather in Romania. It took four months. A stable of 80 replica motorcycles – yes, there are companies today that manufacture lookalikes for early models – and others that were built from scratch were used. They got ridden through fields and woodlands, on dirt ovals, and around board tracks.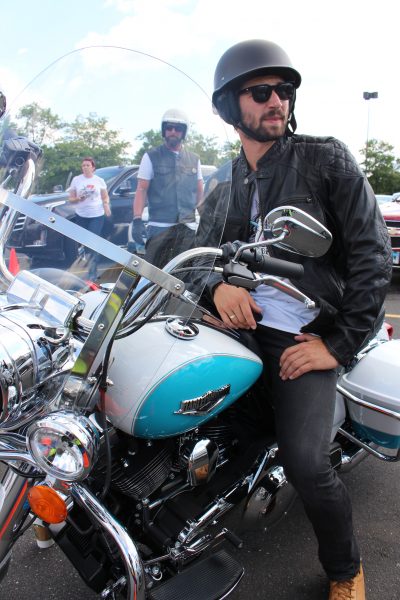 Riding the new/old bikes was "very challenging, even though they were easier to ride than the actual bikes (of the period)," Huisman said. "It was such a treat. I was allowed to ride every single bike you see in the show." In real life, the New Orleans resident is currently without a motorcycle of his own. He rode a loaner on the charity ride.
What he wasn't allowed to do was all of the riding and race scenes. Too dangerous. A stunt double was required for the "crazy stuff." he said. "The actual racing is real." Episode one ends with racing on a banked board track. It was shot at a velodrome in downtown Bucharest with computer-generated imagery used to show the surrounding locale.
Predictably, "Harley and the Davidsons" has heroes – the founders of Harley-Davidson, of course – and a villain in Indian, which began building "motocycles" in Springfield, MA in 1901. Indian co-founder George M. Hendee (played by Philip Brodie) is shown as a vain and ruthless dandy who resorts to dirty tricks to prevent his competitors from succeeding. Considering that there were numerous motorcycle entrepreneurs at the time, such rivalries and tactics were probably inevitable.
A native of the Netherlands, Huisman didn't grow up learning how Harley-Davidson became such an iconic brand. How much of the company's history did he actually know? "Before my research, not that much," he admitted.
Between taking on the role and completing the project, he got to ride the Harleys up through Knuckleheads (produced between 1936 and 1947) as well as modern models. His wish at the end of filming was to take a Knucklehead home with him. The production company hasn't delivered so far. "Maybe they lost my address," he quipped.
"Harley and the Davidsons" premieres at 9 p.m. on Monday, Sept. 5 and runs three consecutive nights. No doubt a lot of the action and dialogue is conjecture, and the scenery definitely doesn't resemble Wisconsin in the early 20th century. What it does capture is the essence of the time and projects in very patriotic terms the American drive and passion that built great companies in our past, as flawed as some those companies' leaders might have been.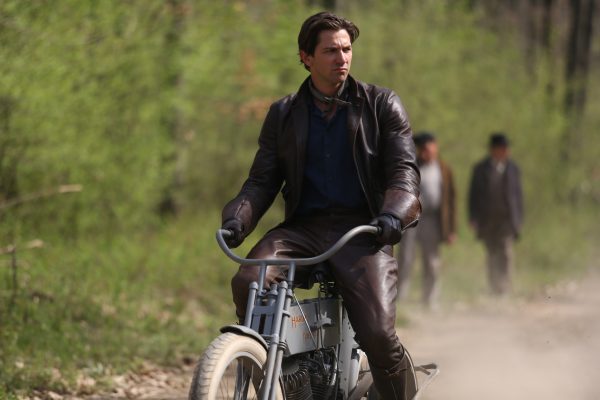 Harley-Davidson owners will fully get a kick out of the miniseries, while those who favor other brands will be forced to admit that Bill Harley and Walter and Arthur Davidson had the vision, skill and dedication to create a company that, despite bumps along the way, still thrives today. Harley-Davidson and its dealers have to be cheering the free publicity.
What brings the storyline of "Harley and the Davidsons" full circle is the fact that Indian, the original version of which went bankrupt in1953, has been revived in a big way in recent years by Polaris. Just last week Indian unveiled a Scout FTR750 model that it plans to test against Harley-Davidson on the flat track race circuit. History repeats itself.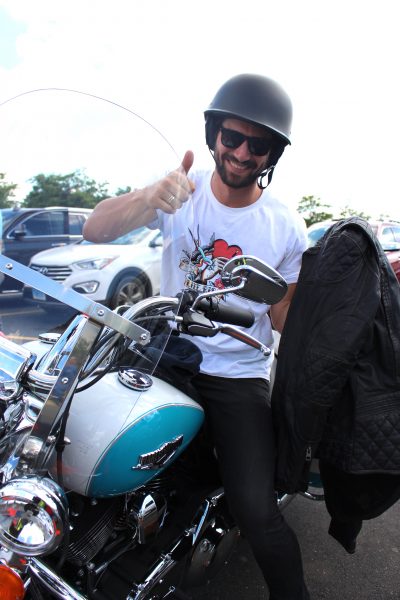 (Originally published in the "Republican-American" on Aug. 13, 2016.)