GREAT NECK, NY – Another Harley-Davidson dealership is closing its doors. Miracle Mile Harley-Davidson announced Friday that after "careful consideration and with heavy hearts," the store at 215 Northern Blvd. will close on Jan. 16.
Without getting into specifics, a press release issued by the dealership suggested "the many trials of this past year and ongoing changes to consumer retail habits" played into the dealership's exit.
However, it also hinted that Harley-Davidson's goal of shrinking its dealer lineup may have forced the issue. It noted the company "has a strategic initiative to continuously optimize and evolve the dealer network" and that "the consolidation of Miracle Mile H-D remains in-line with the aims of this initiative."
Harley-Davidson of NYC in Long Island City, some 14 miles away, is assisting Harley-Davidson in acquiring the inventory and assets of Miracle Mile Harley-Davidson, according to the press release.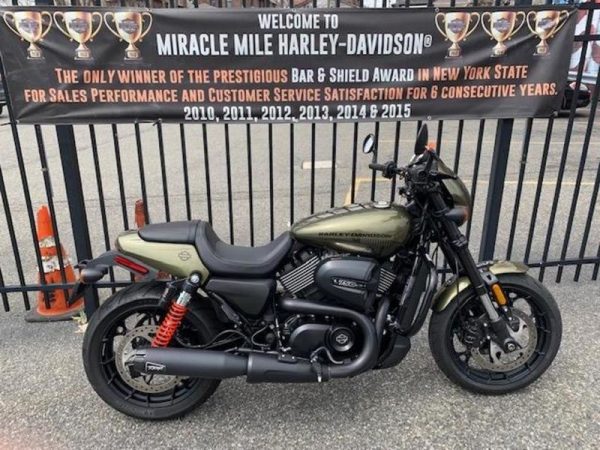 Miracle Mile Harley-Davidson plans to contact all of its customers and alert them to the impending shutdown.
The dealership will be open until Jan. 16 for pickup of bikes that are in for service. After that date, work will be transferred to Harley-Davidson of NYC with bikes available for pickup in Long Island City.
Motorcycles that have been placed in winter storage at the dealership will be kept in storage and will be available for pickup in the spring. Miracle Mile Harley-Davidson gift cards and pre-paid maintenance programs will be honored by Harley-Davidson of NYC in Long Island City.
In its closing announcement, Miracle Mile Harley-Davidson stated, "It has been an absolute honor to serve the New York customer base and to have been a part of the Great Neck community."
The announcement concluded, "We would like to earnestly thank our customers and the lifelong friends we have made over the years."
(Photos from Miracle Mile Harley-Davidson's Facebook page.)
Hello! If you found this story useful, please share it with other passionate riders by clicking on the social media buttons below.