It's another installment of "If You Had Asked Me, I Would Have Told You…," a column that updates recent stories as well as contains fresh items that didn't warrant a full post or slipped through the cracks. Here goes:
"If You Had Asked Me, I Would Have Told You…"
That Attack On Bemer Was "Unprovoked"
Reports in "The Hartford Courant" and the "Connecticut Post" may differ on the number of stab wounds – eight versus nine, respectively – but the newspapers agree in their reporting that a violent attack on motorcycle dealer Bruce J. Bemer in his Glastonbury, CT home on the night of Dec. 29 was "unprovoked."
The attack, allegedly by live-in partner Jason McCormick, left Bemer with a fractured femur in addition to the stab wounds.
According to the "Connecticut Post," the 66-year-old Bemer told police that McCormick "just started swinging his arms back and forth with the knives in his hands while coming at me like a wild man.
"This was very strange because we weren't having an argument. It was just unprovoked," Bemer said.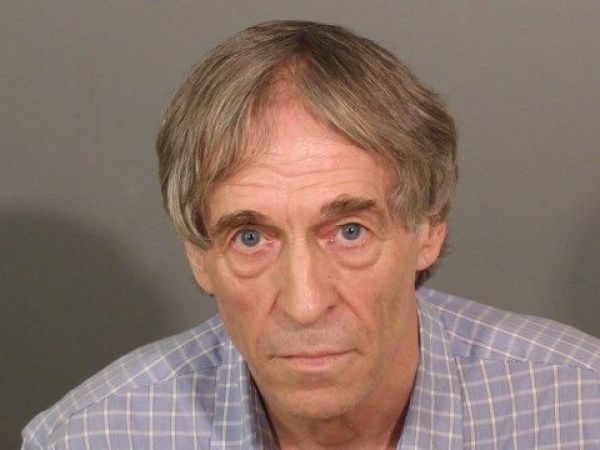 The 47-year-old McCormick was charged with attempted murder, first-degree assault on an elderly person and second-degree threatening.
Bemer is the owner of New England Cycle Center, the Kawasaki dealership in Hartford, and Columbia Motorsports in Columbia, CT.
Bemer is himself free on $750,000 bond as he appeals his April 2019 conviction on four counts of patronizing a trafficked person and one count of being an accessory to human trafficking. He was sentenced to 10 years in prison in June 2019.
"If You Has Asked Me, I Would Have Told You…"
That You'll Probably Never See A Superveloce Alpine
Despite a price tag of €36,300 (roughly $44,000), the limited edition Superveloce Alpine sport bike from Italian motorcycle maker MV Agusta sold out within hours of being announced and going on sale on Dec. 10.
A team effort between MV Agusta and French sports car build Alpine, sales of the Superveloce Alpine were limited to 110 units. MV Agusta now reports that only eight were bought by enthusiasts in North America.

Five are headed to the U.S., two to Canada and one to Mexico. Nearly half – 52 to be precise – will go to France, with 19 going to Germany.
Don't expect to see one in the Northeast, though, as the five slated for the U.S. are going to dealers in California, Florida, Washington and Nevada.
"If you had asked me, I would have told you…"
That the World's Most Valuable Motorcycle Maker
Isn't a name that's familiar in the U.S. The title belongs to Bajaj Auto Limited in India. It's valued at an estimated $13.6 billion.

Bajaj specializes in smaller models and its products can be found in 70 countries. It already supplies KTM and Husqvarna with Triumph next. RideApart reports that Bajaj owns 47.97 percent of KTM.
"If You Had Asked Me, I Would Have Told You…"
That An Auction Is Planned Of OCC Equipment
The date is Jan. 14. Up for auction will be shop equipment, power tools, welding equipment, a PPG paint booth, "American Chopper" memorabilia and motorcycle parts.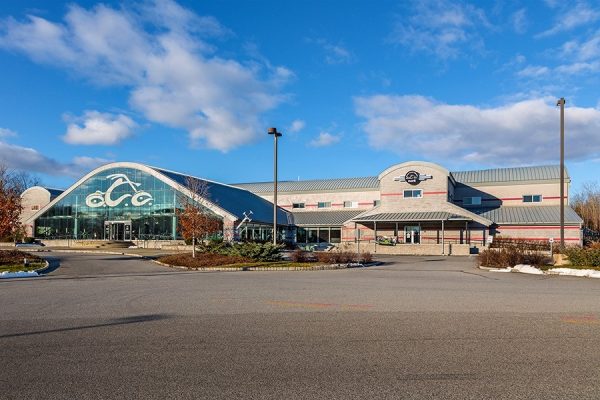 As previously reported, Orange County Choppers is moving from Newburgh, NY to Florida. A.J. Willner Auctions is handling the auction, which is set for 11 a.m. Details may be found here.
"If You Had Asked Me, I Would Have Told You…
That An Effort Is On To Stop Bike Thieves In MA
The Massachusetts Environmental Police have gone to social media to try and stem a significant rise in thefts of off-road vehicles, mostly dirt bikes, in central Massaachusetts.
The MEP has some suggestions on what and what not to do. Among the ways to protect your property are:
– Store your OHV in a secure location, chain it when possible;
– Store your OHV with no fuel and/or remove the spark plugs to prevent the machine from starting;
– If you're selling your machine or posting content on social media, be mindful of the details you post or share online;
– If you see suspicious activity, inform your local police department.
Hello! If you enjoyed this post and think it might to be useful to other riders, please share it by clicking on the social media buttons below.