KEENE, NH – The first leg of the 2018 Motorcycle Cannonball from Portland, ME to Portland, OR had mostly finished by late Saturday afternoon, although a few stragglers were still riding their vintage motorcycles into the parking lot at the Best Western Plus motel. Riders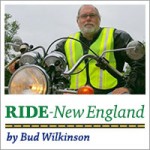 and their mechanics were already studiously assessing the toll on their bikes of day one of the coast-to-coast event, which runs through Sept. 23.
Cris Sommer-Simmons wasn't unlike the dozens of other riders. She was amped, yet focused and needed to concentrate on sorting out "Effie," the 1915 Harley-Davidson 11J she had just ridden some 150 miles. Having to chat about her fourth time riding in the Motorcycle Cannonball was a distraction, but one that she nonetheless handled politely.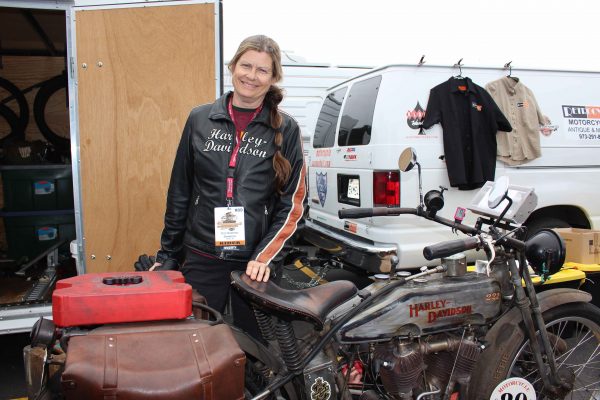 "I've got a little oiling issue I've got to deal with," she explained as she walked determinedly across the parking lot with RIDE-CT & RIDE-NewEngland tagging along.
Sommer-Simmons is an experienced and accomplished motorcyclist, co-founder of "Harley Women" magazine and inductee into the AMA Motorcycle Hall of Fame. She rode on the back of her step-father's Honda as a pre-teen and got her first bike at age 15. This her fourth Motorcycle Cannonball and her third time on "Effie." She previously participated in 2010, 2014 and 2016.
Does experience help in doing such an endurance run? "It does about some things. You're always nervous," she said. "It's nice to know how to ride, read a road chart, to navigate. It's not easy."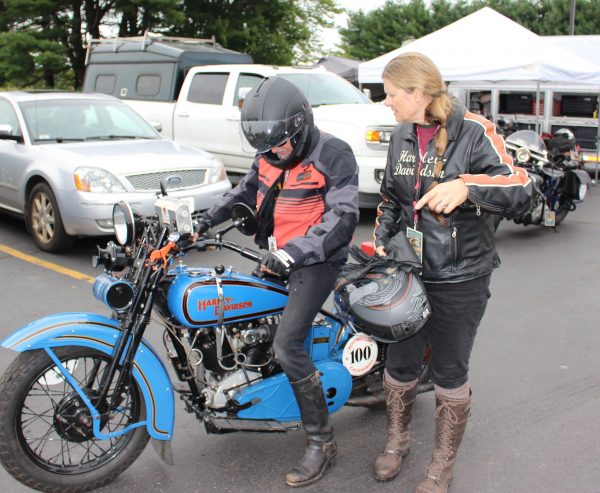 Also participating in the Motorcycle Cannonball is her husband, Doobie Brothers' guitarist Pat Simmons, who is riding 1928 Harley-Davidson JD.
In all, there are more than 120 riders in the Motorcycle Cannonball – all riding motorcycles that were built before 1929. Brand names like Henderson and Excelsior are just as common to see as Harley-Davidson and Indian.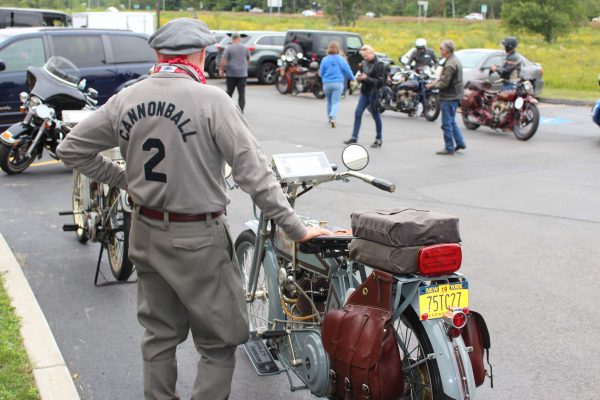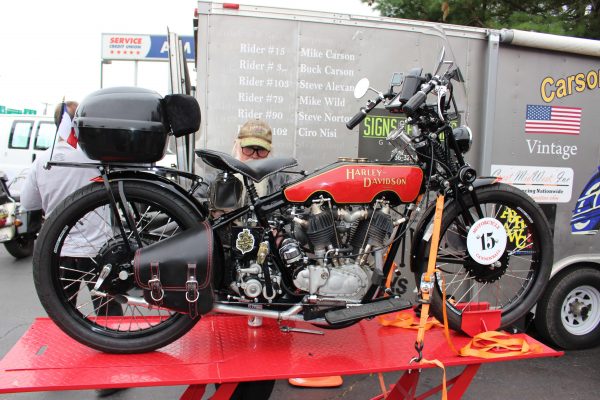 The riders have come from near and far. There are eight from New England. (More on them soon.) Sommer-Simmons and Simmons live in Hawaii, but there are also riders from Canada, Japan, Ireland, the U.K.,Italy, New Zealand and Australia.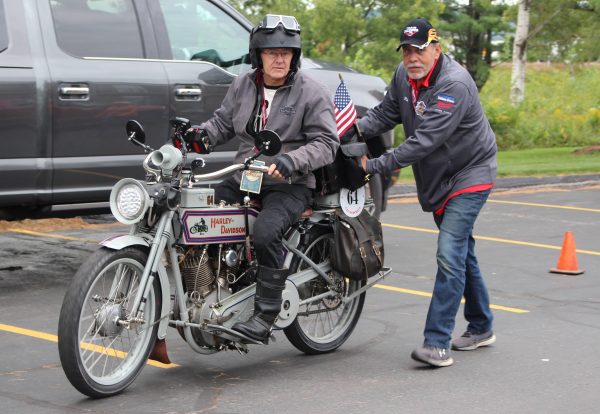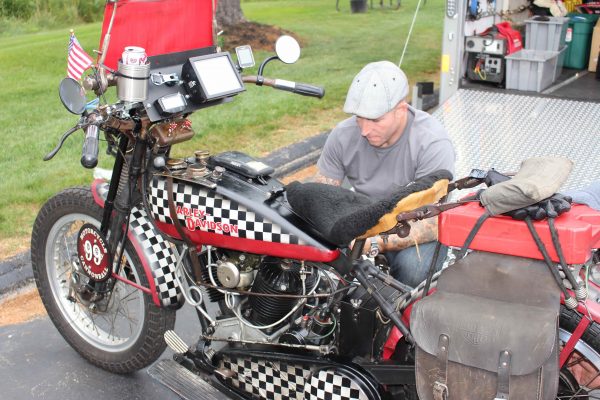 Sunday's route goes through Bennington, VT to Binghamton, NY, and then to Jamestown, NY on Monday.