KENT, CT – Making a good first impression can set the tone for a relationship, and a recent introduction to a 2018 Royal Enfield Himalayan courtesy of Iron Horse Customs/Royal Enfield of Kent began positively. Having thrown my right leg over the 31.5-inch seat, I instantly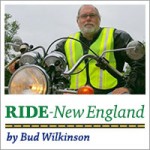 discovered that I could easily sit on it with both feet flat on the ground, even with a 30-inch inseam. Hallelujah, an adventure/dual sport model that doesn't require a step ladder to mount or elevator shoes to hold upright!
Step two was to grab the handlebars and get a sense of the ergonomics. Again, positive feedback thanks to an upright riding position that required no reaching or lower back strain. The bike had already been started and was warming up when I climbed on, so all that was necessary at that point was to click it into first gear and take off.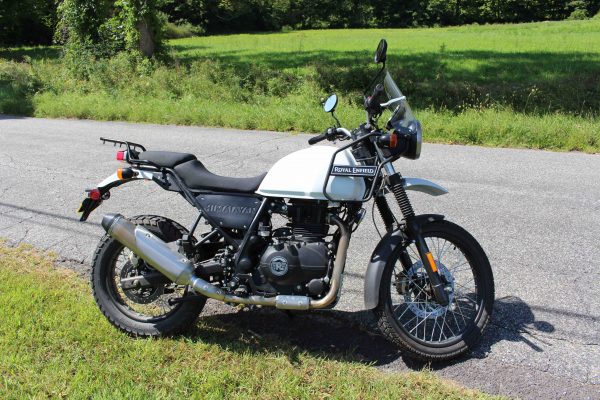 My plan for the test ride was to cover both dirt and paved roads. I headed west on Route 341 and turned south on Schaghticoke Road, which runs alongside the west bank of the Housatonic River. It's about four miles long and is mostly dirt. Being unfamiliar with Himalayan, I took it easy initially. The caution was unnecessary, though, because of the bike's stability and ease of operation. By the time, I reached Bulls Bridge and returned to tarmac, the bike felt comfortable.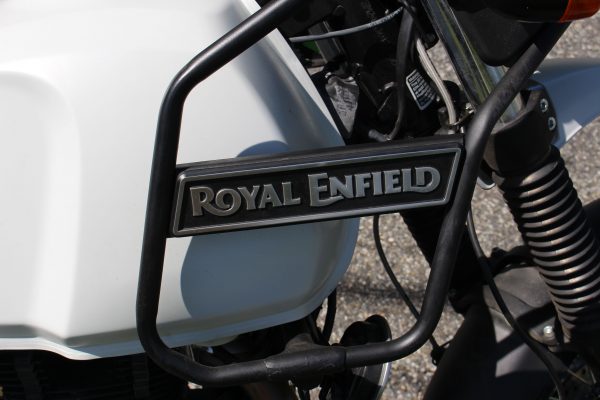 Heading east on town roads and into the hills, I got to test the Himalayan's 411cc, single-cylinder engine. With only 24.5 horsepower, the power was anemic but smooth. It most likely would have been better had I kept the revs up. The five-speed gearbox performed fine and the brakes (discs in front and rear) seemed adequate, although I never really had the opportunity to challenge them.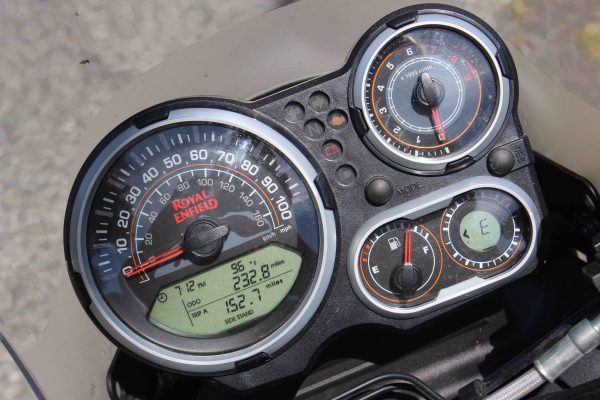 With a 21-inch tire in front and 17-inch rubber in the rear, the Himalayan's handling was very predictable, making it a good first bike for a newbie as well as a good second bike for an experienced rider who is simply desirous of a versatile bike for casual weekend use. Had I not known the back roads, I could have gotten lost due to a loopy compass in the instrument cluster that either read "E" or "SE" – no matter the direction that I was headed in.
Having completed a circuit back to Kent, I felt compelled to show it off by riding up and down the main drag (Route 7) before heading back to the dealership. Instead of pulling into the parking lot, however, I breezed on past, turned right on Skiff Mountain Road and headed to River Road where the Appalachian Trail meanders along the river. It seemed poetic – a Himalayan communing with the AT.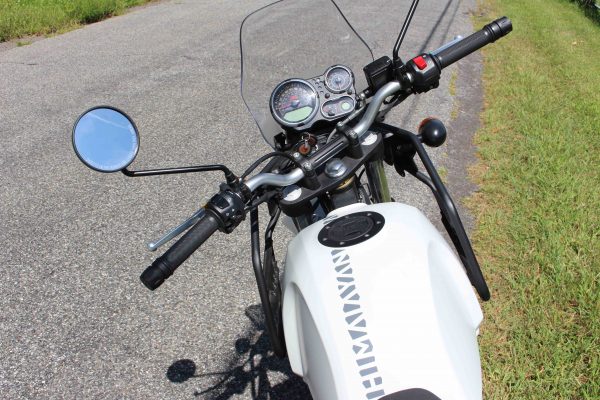 This time, I was more aggressive on the dirt surface, and was pleased by the suspension. Weighing in at 401 pounds, the Himalayan is sufficiently light to be fun and its price tag of $4,499 – yes, $200 less than a Yamaha XT250 and $2,250 less than a Suzuki DR-Z400S – makes the Himalayan a bargain.
And it comes with a skid plate, tank guards, center stand and rear rack. It has a four-gallon gas tank with an estimated 75 mpg. Color options are white or black.
Given that it's a new model in the U.S. this year, I'm sure there will be concern by some over how durable the made-in-India Himalayan will be in the long run. That question even floated through my mind while riding it. Was it built for a price point and won't hold up? Time will tell. Royal Enfield certainly knows that for longterm success, the brand must offer value and, more importantly, quality. The manufacturer is backing it up with a two-year, unlimited mileage warranty.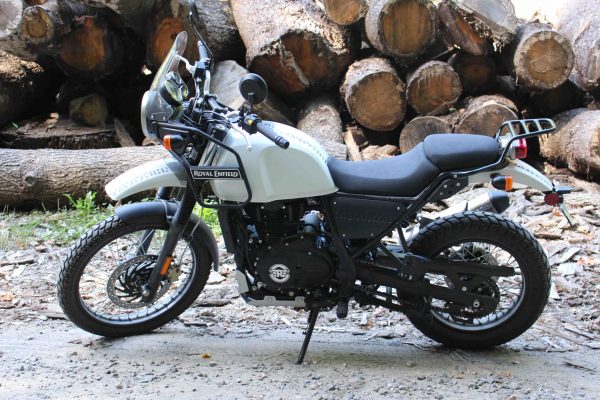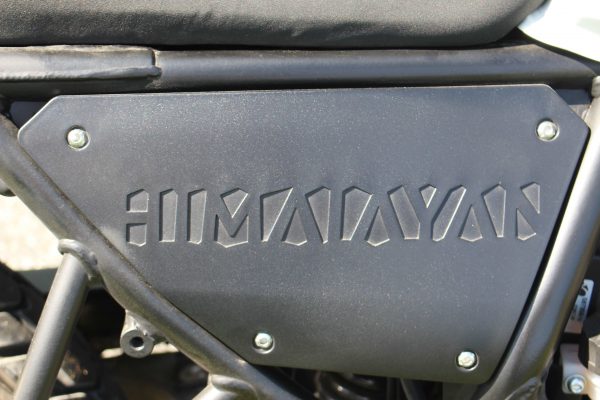 Having spent nearly 90 minutes aboard the Himalayan, it certainly was worth the wait to finally ride the model. Not only did it make a good first impression, it made a lasting positive impression, too. Not only would it be great for country use, it's comfortable enough to be a good commuter as well. And it looks just different enough to be visually appealing.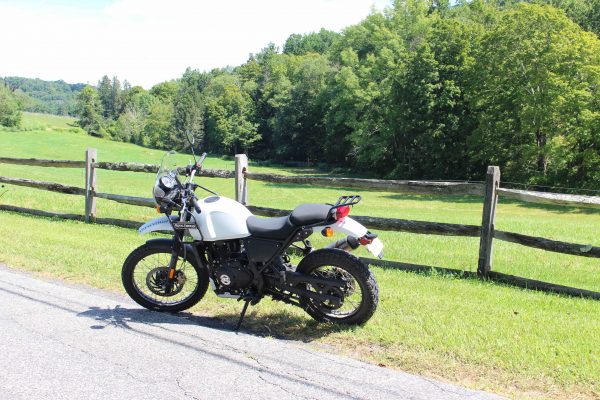 Besides the dealer in Kent, Royal Enfield has two other dealers in the northeast – Mark's Motorsports in Enfield, CT and Royal Enfield of Albany in New York.