WASHINGTON, D.C. – Final figures aren't in yet, but motorcycle fatalities are projected to decline nationally in 2014 for the second straight year, according to the Governors Highway Safety Association's Spotlight on Highway Safety report that was released recently. Rider deaths are also expected to drop in New England based on preliminary figures for the first nine months of last year.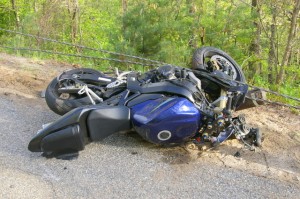 GHSA projects that the final motorcycle fatality total for 2014 will be 4,584, approximately 1.8 percent less than the 4,668 recorded in 2013. However, the report notes that motorcycle deaths are 26 percent higher than a decade ago, while other motor vehicle fatalities are 28 percent lower.
The report,  authored by Dr. Allan Williams, former chief scientist at the Insurance Institute for Highway Safety, noted that while motorcycles only account for three percent of vehicles on the roads, motorcyclists account for 14 percent of all motor vehicle-related deaths.
Here in New England, the death rate of riders decreased in 2014 from 2013 when the months of January through September are compared:
Connecticut – 45 deaths in 2014 versus 46 in 2013 (-1)
Maine – 11 deaths in 2014 versus 14 in 2013 (-3)
Massachusetts – 28 deaths on 2014 versus 32 in 2013 (-4)
New Hampshire – 17 deaths in 2014 versus 20 in 2013 (-3)
Rhode Island – 7 deaths in 2014 versus 9 in 2013 (-2)
Vermont – 7 deaths in 2014 versus 7 in 2013 (no change)
Total: Decrease of 13 deaths.
New York reported 118 deaths in the first nine months of 2014 versus 153 in 2013 (-35).
The press release announcing the preliminary results said:
There is little evidence that risk factors for motorcyclists have been reduced in recent years, and fluctuations in motorcyclist fatalities are likely to have more to do with economic factors and weather patterns affecting exposure.
"We are glad to see a continued decrease in motorcyclist fatalities, but the number of motorcyclist deaths on our roadways is still unacceptable," said Kendell Poole, GHSA Chairman and Director of the Tennessee Office of Highway Safety. "While we support technology advances such as antilock brake systems and traction control, state laws and behavioral changes are critical to saving more motorcyclist lives."
Poole emphasized the importance of all states adopting universal helmet laws and notes, "By far, helmets are the single most effective way to prevent serious injury and death in the event of a motorcycle crash."
Currently, only 19 states and D.C. require all riders be helmeted. Another 28 mandate helmet use by riders younger than age 18 or 21, and three have no requirement. According to a 2014 National Highway Traffic Safety Administration (NHTSA) study, the use rate of helmets in universal law states was 89 percent, compared with 48 percent in all other states.
In addition to increasing helmet use, the report also recommends that states focus on motorcycle safety programs that:
– Reduce alcohol impairment. In 2013, 28 percent of fatally injured riders had a blood alcohol concentration above the legal limit of .08.
-Reduce speeding. According to the most recent data, 34 percent of riders involved in fatal crashes were speeding, compared with 21 percent for passenger vehicle drivers.
– Ensure motorcyclists are properly licensed. In 2013, 25 percent of motorcycle riders involved in fatal crashes did not have a valid motorcycle license, compared to 13 percent of passenger vehicle drivers involved in fatal crashes.
– Encourage all drivers to share the road with motorcyclists. According to NHTSA, when motorcycles crash with other vehicles, the other driver is often at fault. Many states conduct "share the road" campaigns to increase awareness of motorcyclists.
– Bud Wilkinson