By Bud Wilkinson of RIDE-CT.com
With the temperature finally dipping below freezing at night, Saturday seemed like a good day to start winterizing the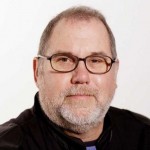 three bikes in the garage. Sure, there have been some years when I've ridden on Christmas or New Year's Day, but it's not looking like this year will be one of them. Was that a snow flake that I saw this morning when outside retrieving logs for the wood stove?
While the 1994 BMW R100RT didn't get touched, the 1969 Triumph T100R Daytona got its gas tank drained in anticipation of removing it and sending it out over the winter to be repainted. A week or so ago, I'd filled the gas tank of the 1985 BMW K100RS  and added a fuel stabilizer. All that needed to be done on it was remove the battery for winter storage on a work bench in my basement. That's where all of my bike's batteries spend the cold months. Periodically, they are hooked to a trickle charger to ensure easy starting in the spring.
Removing the battery on the K-bike isn't a difficult task, although it can be frustrating. It's tucked beneath the seat. Step one is to remove the seat. Step two is to remove the tool tray that snaps into the frame above the battery but beneath the seat. Upon lifting up the seat, though, I noticed some fuzzy detritus filling the storage area inside the rear tail section, which is only accessible with the seat up. Yes, a mouse had already made a winter nest in that cozy compartment.
After removing the nest, I detached the seat and took it to the basement. Upon my return, as I went to take out the tool tray before unhooking the battery, I suddenly felt another presence. Down in the frame a pair of eyes were staring at me. It was the displaced rodent. After a minute or so of chasing it around the framework, the mouse disappeared. I didn't see where it went. But I do have a suspicion where it'll appear next – inside the house. Welcome to winter!