LAKE GEORGE, NY – Most everyone in the motorcycle world knows that the first full week of June is reserved for one of the best known motorcycle rallies in the country – Americade. But what most don't know is that last year Americade hatched a side show – the DirtDaze Adventure Bike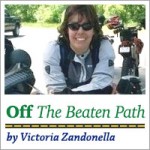 Rally. Kicking off today and running through Saturday, it's held next door in Lake Luzerne. You might call it the dirty side of Americade.
Founder Bill Dutcher and son, Christian, created DirtDaze for their love of off-road riding and to serve the ever growing ADV rider crowd. The rally is located at the Painted Pony Ranch, not far off Route 9N, no more than a half-hour west of downtown Lake George where Americade has called home for the 34 years.
Several ADV-related vendors will be on-site, such as Moto Vermont, Wolfman Luggage, and Twisted Throttle. There will be on-site demos from Beta, Ducati, Suzuki, Zero, Christini, and AJP. There are also off-site demos by Honda, BMW and Yamaha.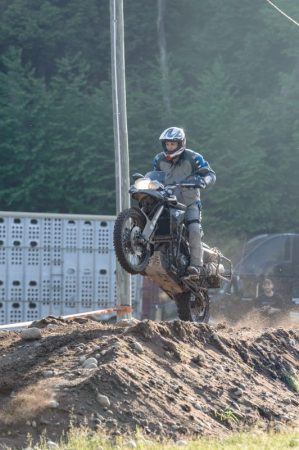 Four guided dirt tours will also be available from Wednesday through Saturday spanning the Adirondacks and Green Mountains of Vermont. Route sheets will also be available for self-guided tours. This year, access to a local MX track has been thrown in to add to the excitement. There's even an obstacle course set up on-site for those who dare to test their skills. Famed rider Jimmy Lewis will be teaching a skills course and 'Teach" McNeil will also be on-hand to challenge Jimmy to a skills shoot-out which is a hoot to behold.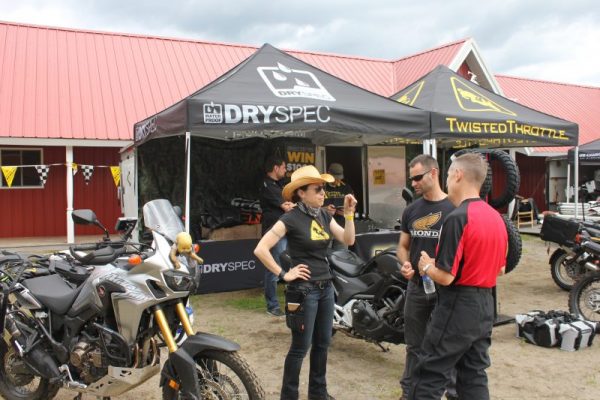 With more vendors and guided rides, 2017 promises to improve upon the initial DirtDaze rally. Here's a video clip of the 2016 festivities.
And, if you want to see more – just head a bit east on 9N and get your fill of all the vendors and road bike demos next door at Americade on the strip in Lake George.
After attending the inaugural year in 2016, I found the vibe to be quite friendly and relaxed compared to the crowds of Americade. On-site camping and meals makes attending quite easy. There's something constantly going on, with speakers lined up for evening seminars along with bonfires at the end of the day. Everyone can join in and reminisce on their day out on the trails.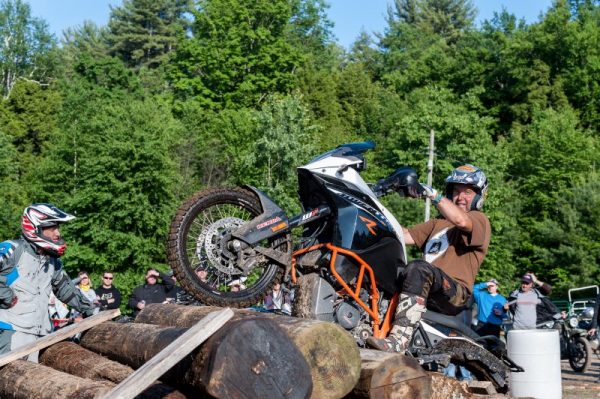 Photos courtesy of DirtDaze