CHESTER, VT – I've always been fascinated by cyclecars. What are they? Here's a very loose history: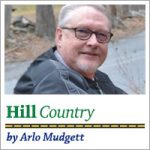 Cyclecars first became popular in 1910. They were lightweight vehicles with small, motorcycle engines and minimal bodies. The most common configuration was a V-twin engine mounted in front between two steerable wheels with a third drive wheel in the rear. Cyclecars were cheaper than the cars of the day and more substantial than a motorcycle. The U.S., United Kingdom, France, Germany and a few other countries produced cycle cars into the early 1930s. After WWII there was a cyclecar renaissance, primarily in Europe. Today we call them autocycles, microcars or bubble cars.
The BMW Isetta is a perfect example of a bubble car. The latest cyclecar now being seen on our roads is the futuristic looking Polaris Slingshot. Most states are allowing them to be registered as motorcycles, and states with helmet laws require that a helmet is worn in the cyclecar.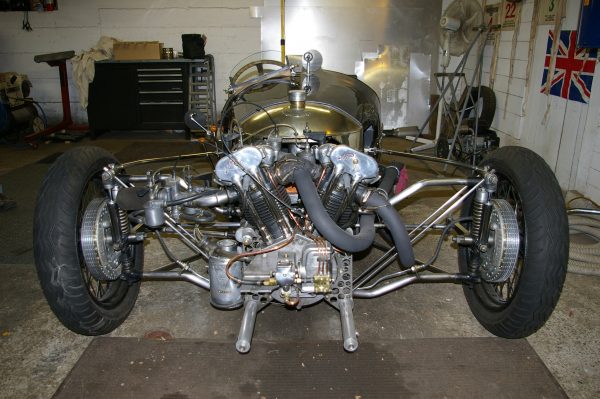 Perennial handmade manufacturer Morgan in the U.K has probably built cyclecars longer than any other manufacturer. The Morgan employs the classic three-wheeled configuration with an open cockpit, side by side seating, and a V-twin engine mounted up front. For a mere 50 grand, you can pick up one of these little jewels with its American-built S&S V-Twin engine. I'd love to have a cycle car because they are so energy efficient, interesting, and quirky.
A cyclecar project has been floating in the back of my mind for many years, and as much by accident as anything else, I have acquired most of the components to have one built. The only thing missing was a cockpit, and I purchased that back in January in the form of a Piper Tomahawk airplane fuselage, formerly N25720, as its license designated. I traveled to Pennsylvania the other day and dragged the fuselage home.
Photo courtesy of Glenn E. Chatfield – Airport-Data.com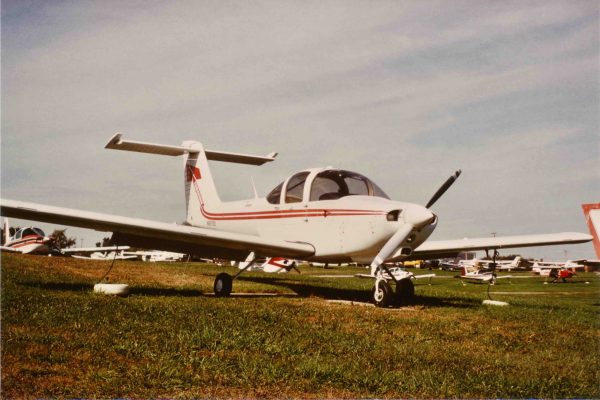 The Piper Tomahawk is a low-wing, single-engine, two-person aircraft. The side-by-side seating configuration lends itself especially well to being a trainer aircraft. The parts plane I purchased has no wings, engine, landing gear, lights, or interior. I have a fuselage from the firewall back to the rear vertical stabilizer, which is exactly the kind of thing I was looking for.
It has two doors, deeply cut into the roof for ease of entry, and a false floor, perfect for running control cables underneath the occupants. I will need that feature. The plexiglass windows are all there, and it is obvious that I will need to make provisions for a lot of vents to create air flow inside.
So where do you start with building a cyclecar out of an airplane?
My first chore will be to have a cradle-type frame custom built for the Piper. The frame will be mounted underneath the cockpit. The front will have a two-wheel steerable axle with manual brakes and steering mounted to it. The rear will have a vertical steel shaft and two stabilizers designed to accommodate a fork-less Honda 750 motorcycle, which has been sitting in my garage for a few years now. The Honda will provide the rear suspension, wheel, and motive power. It will be one self-contained bolt-on component with cables running underneath the false cockpit floor to provide control of the clutch, shifter, throttle, brake, directionals and horn.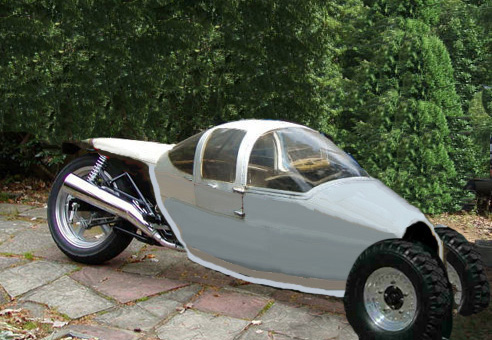 I'm looking at a build time of, oh, years. Maybe a lot of years. Maybe a shorter time period, I just don't know. I have one unfinished project that I just traded for some parts and work on a truck that I have, so that leaves me with just the one project, and that is more than enough. My last few projects came together rather well. The off-road Jeep Cherokee, the Harley Sportster, the Land Rover, and the Mercedes-Benz. All of them were completed to the level that I wanted to take them. I've kept them all but one which was sold-on for a considerable profit, so no complaints here.
As you probably guessed, my sanity has been questioned for bringing home an airplane fuselage. Not everyone I've told about it can wrap their heads around my vision. I have created artist renderings of it in Photoshop from photographs of the actual motorcycle and airplane. I will be employing lessons learned from past projects, both successful and not so successful. That still does not ensure any form of success, but the way I look at it, dreamers gotta dream, and occasionally one has to at least attempt to make one of them come to fruition.
That's my flight plan for N25720.