Even as Harley-Davidson announced recently that sales dipped in 2015 – down 1.7 percent in the U.S. and 1.3 percent worldwide – other manufacturers were crowing about record years.
Ducati North America reports that its sales in the U.S., Canada and Mexico increased by 14.1 percent. A total of 12,132 motorcycles were sold. U.S. sales accounted for 9,674 units, up more than 10 percent.
MV Agusta's worldwide sales exceeded 9,000 units and resulted in a 30 percent sales increase for 2015.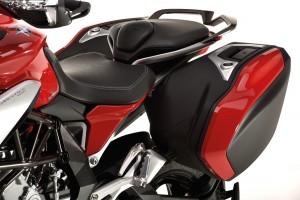 Reporting earlier was BMW, which said its worldwide sales of scooter and motorcycles were up 10.9 percent in 2015 over the previous year. BMW delivered 136,963 units, up from 123,495 in 2014. In the U.S., sales rose 9.3 percent with 16,330 units sold over 14,945 in 2014.
Polaris doesn't break out unit numbers for its Indian, Victory and Slingshot lines, but reported total sales for its motorcycle segment were up 67 percent in 2015 when compared to 2014. That large percentage leap is misleading due to production problems (notably in the area of paint) that previously limited output.
Also experiencing dramatic growth in 2015 was a revived Husqvarna, which saw worldwide sales rise 32 percent to 21,513 off-road units.