HARTFORD – With the Connecticut General Assembly back in session, bill proposals are now being submitted. So far, at least two pertain to motorcycles; one involving helmet usage and the other regarding lane splitting.
Sen. Cathy Osten, a Democrat who represents Norwich and nearby towns, today proposed that current law "be amended to permit the operator of a motorcycle to operate between lanes of traffic," presumably on divided highways "as is permitted in other states and countries and thereby ease traffic congestion."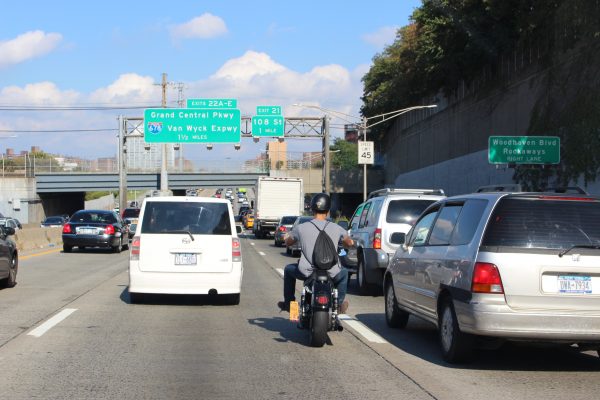 Only one state, California, currently allows lane-splitting and has done so since 2017. A total of 12 other states, none of them in the northeast, have not deemed lane-splitting to be illegal. Riders everywhere commonly do it.
Lane-splitting primarily occurs when traffic has come to a halt or is moving slowly, and California guidelines have suggested that riders lane-split at no more than 10 miles per hour faster than traffic is moving and at not more than 30 miles per hour.
Osten's bill has been referred to the transportation committee.
Meanwhile, Rep. Michelle L. Cook, a Democrat from Torrington, has proposed a change in the law regarding helmet use. Her bill would "require motorcycle operators and passengers under twenty-one years of age … to wear protective headgear." The current law requires operators and passengers under 18 years to wear lids. Cook's bill has also been referred to the transportation committee.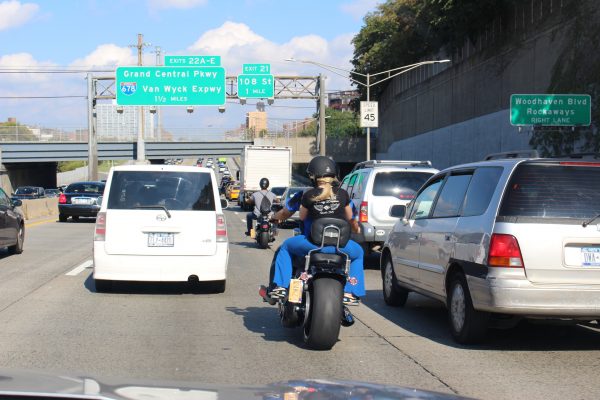 Meanwhile, more than a dozen bills have been introduced to modify or repeal the existing "Passport to the Parks" fee, which adds $10 on every vehicle registration ($5 per year) with the money going for the maintenance and operation of state parks. 
The fee can be costly to collectors who want to ride their many motorcycles. Proposed bills would change the fee to a per household basis, exempt senior citizens and veterans from having to pay, and even repeal the fee.