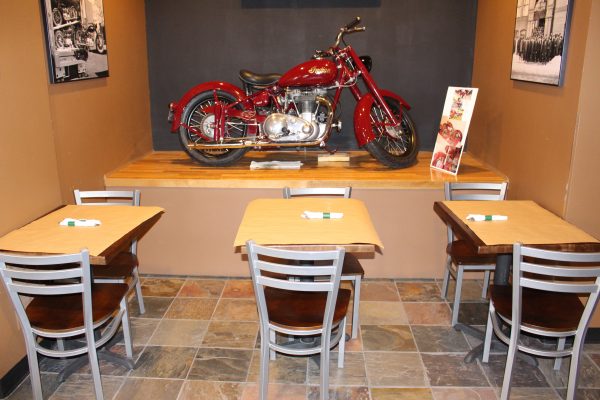 (EDITOR'S NOTE – Q is no longer open.)
SPRINGFIELD, MA – Given its location at 890 State St., it's only natural that Q would have a vintage Indian on display as well as other artifacts that recall the early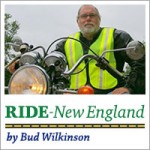 history of the iconic motorcycle brand, which called Springfield its home from 1901 until bankruptcy forced closure in 1953.
The restaurant, which touts "Smokin' Good Food" and serves up "Real Southern BBQ," is directly across the street from what was once the Indian factory. Look out the front window, and that's what you'll see.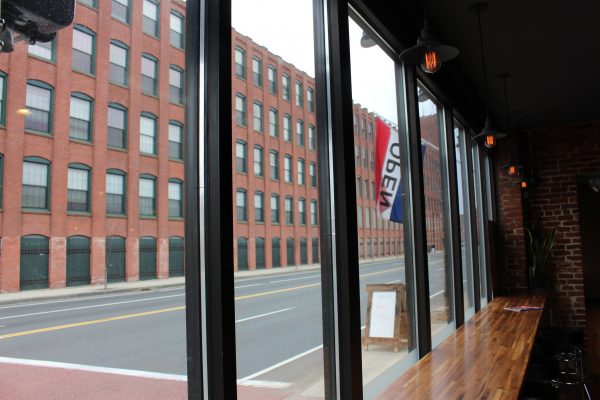 Q opened in June, its owners having purchased what was a run-down commercial property from the city in February 2013. It had two store fronts at street level and and 15 residential units upstairs.
"We look for places that are not taken care of," explained Chris Spagnoli, managing member of LorileeCompanies.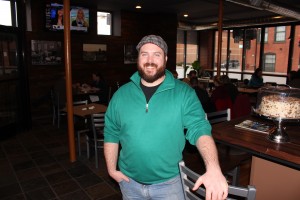 The company specializes in flipping distressed properties, primarily houses, and first tried to find tenants for downstairs but didn't have any luck. So, after spending six months remodeling the apartments, they pondered a decision about ground level.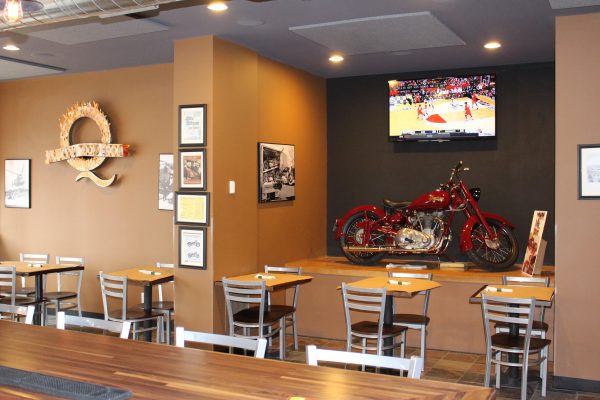 Having seen a marketing study that showed the need for a good restaurant/pub in the area, and having four colleges nearby, convinced the company to tackle an eatery instead.
A love of cooking and experience with BBQ from having lived down South, prodded Spagnoli  to take the lead. "Our whole deal was the create a place you want to go to," he said.
Tapping into the local history made sense. Besides remembering Indian, Q also recalls the Kalmbach and Geisel Brewery, which operated in the city from 1876 to 1894. It was co-owned by Theodor Geisel, grandfather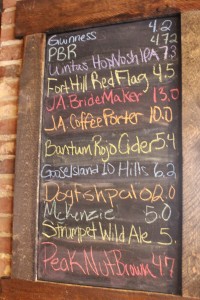 of the Theodor Geisel who was better known as Dr. Seuss. Through mergers, the brewery continued until 1918 when Prohibition ended its run.
Q notes Springfield brewing history by featuring local crafts beers and ciders, which are served in Mason jars and which can be matched with the restaurant's sandwiches and entrees.
"Our whole goal is to do everything fresh," said Spagnoli. "Frozen is not an option. I cure and smoke our bacon. The whole idea was comfort food, easy food."
Seeing as how it was lunchtime when I stopped in, I ordered a pulled pork sandwich and a side of mac and cheese. The sandwich came with three sauces: a "lowcountry" mustard sauce with brown sugar from South Carolina; Mom's red, a traditional tomato sauce with 10 spices; and a vinegar sauce from eastern North Carolina.
I hate mustard but nonetheless found the lowcountry sauce to be the perfect condiment for the tender, flavorful pork.
Q has a smoker on-site, strategically placed between the food line and the prep area. "We make everything legit here," said Spagnoli. "You should be able to taste the meat, you should be able to taste the smoke, you should be able to taste the rub."
Not only is the pulled pork available in sandwich and platter form, Q has come up with a concoction called the Cornbread Sundae, which layers pulled pork, cheddar, sour cream and scallions.
Among the side "fixins" are BBQ baked beans, vinegar slaw, hush puppies, collards, a baked sweet potato and the mac and cheese.
The stick-to-the-ribs mac and cheese was equally good, with a splendid bread crumb topping that added a nice crunch.
While Q isn't in the best section of town, its owner has taken steps to make the location safe and enjoyable. There's a large secure parking lot in the rear, accessible from Andrew St., with an attendant on duty at night.
"Our biggest difficulty is getting people to understand there's food in the area. Business has been picking up," said Spagnoli, who reported that catering amounts to 50 percent of the business.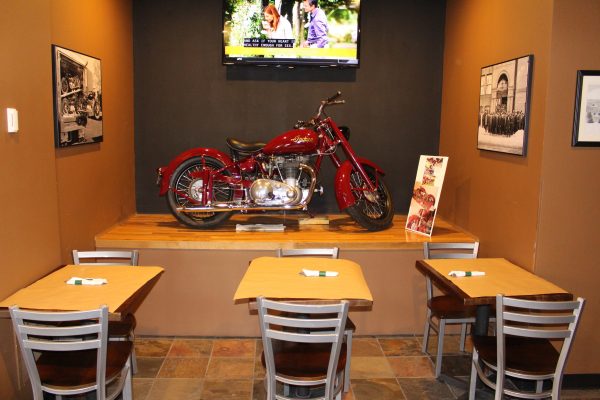 If food isn't enough of a reason to visit, riders may want to stop in to see the antique Indian on display. Q showcases loaner bikes and rotates them on a regular basis. Departing (and pictured) is a 1949 Indian Scout owned by Chris D'Aleo of Amenia, NY. Arriving on Monday will be a 1926 Indian Scout owned by Mike Baer.
Q is open Monday through Saturday from 11 a.m. to 1o p.m.