SALISBURY, CT – Morning rain may have eventually given way to intermittent afternoon drizzle, but the combination conspired to seriously curtail attendance at the inaugural Ride1 Rally. The event, held today at Lime Rock Park and designed to kick off the riding season in southern New England, didn't draw many riders.
Those who showed up, though, had the pleasure of extended conversation that likely would never had occurred if the venue had been mobbed. And neither the presenting company, Spectro Performance Oils, nor the host seemed bothered that Mother Nature failed to cooperate.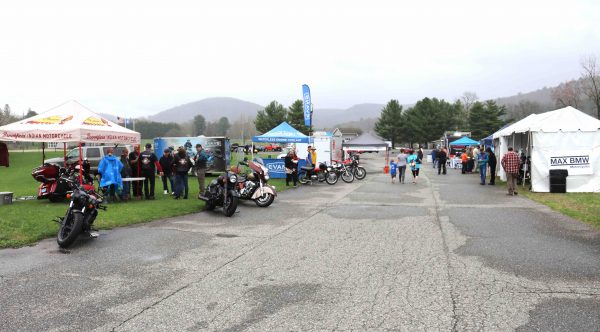 "(We) got hammered by the weather, but this was a still a positive outcome," said Spectro president Alex Josefson. He reported that Autism Speaks, the charity that benefitted from the rally, nonetheless made some money from donations and that his company learned some things that can applied next year. "Now it's our duty to do the best we can with that."
Walter Irvine, vice president of sales for Lime Rock, concurred. "I think it was a victory for Spectro, Autism Speaks and the community in general," he said. "The fact that the weather couldn't have been worse and we had a turnout speaks well for the community."
That most of the committed vendors – food trucks and motorcycle dealers – didn't bail out upon parting the curtains on Saturday morning was a good sign for the coming years.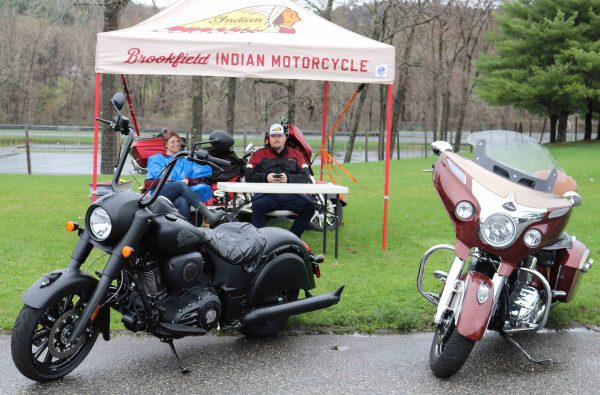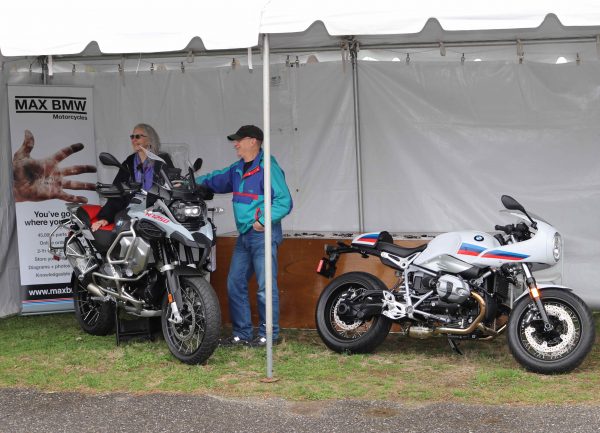 While the bike show entries were limited, there were other interesting motorcycles to see on the show grounds. Rick Bell of Salisbury CT brought a 250cc 1967 Harley-Davidson Sprint, while Dave Roper of Hicksville, NY brought a 1968 Suzuki TC200 scrambler.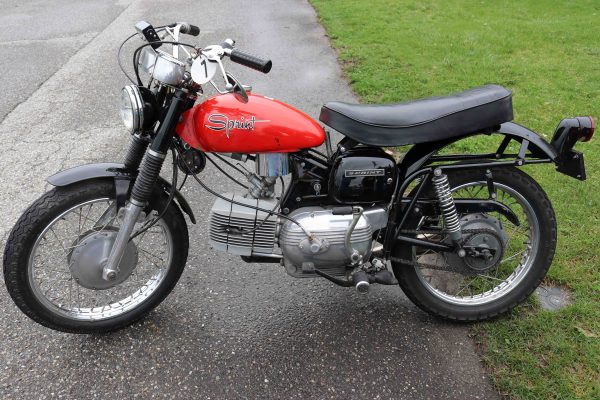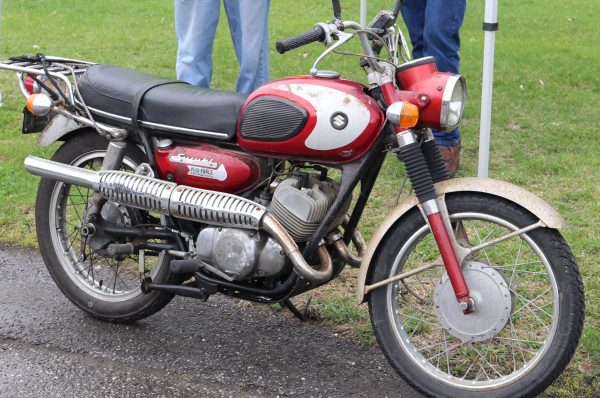 John Light of Evans Waterless Engine Coolant in Delaware brought a 500cc, single-cylinder 1965 Matchless G80 that once belonged to his uncle and that he acquired more than a decade ago. It had only 1,106 miles on the odometer.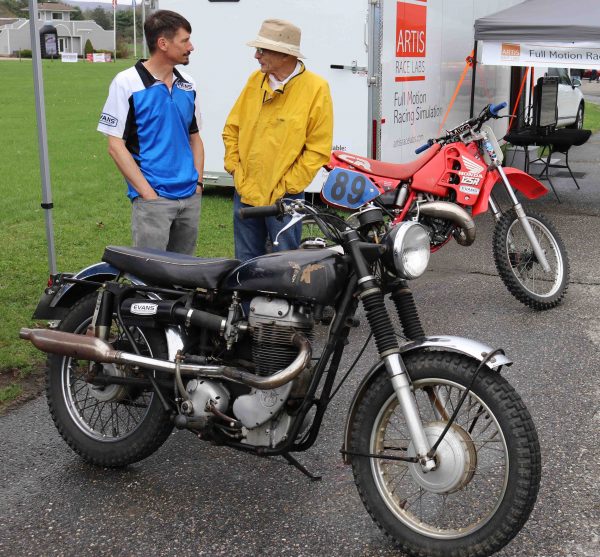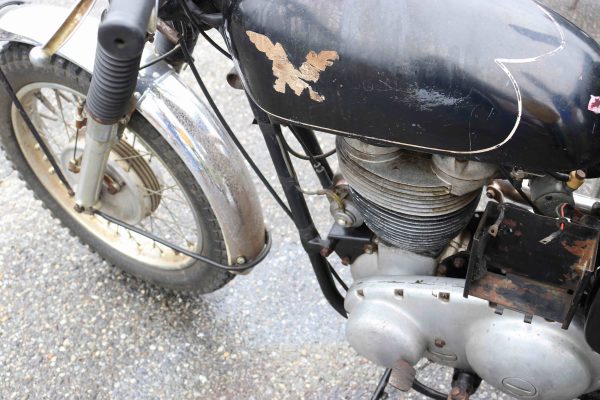 The biggest draw of the day was the stunt show put on by Grim Company team riders Troy Weakley, Trevor Quayle, Tony Eisenhauer and Nick Reynolds, who rode heavyweight Harley-Davidsons as if they were dirt bikes.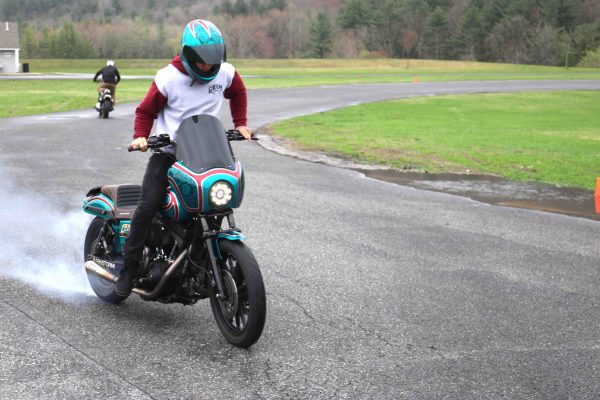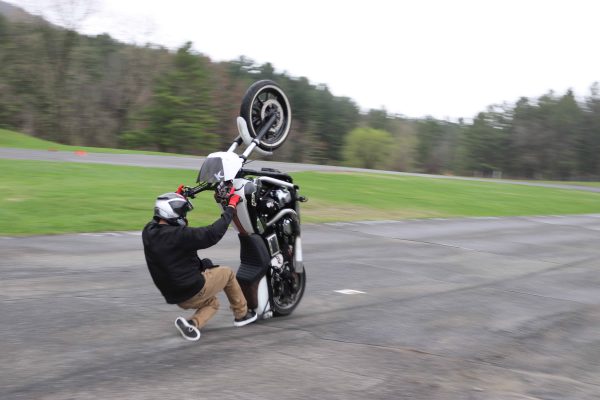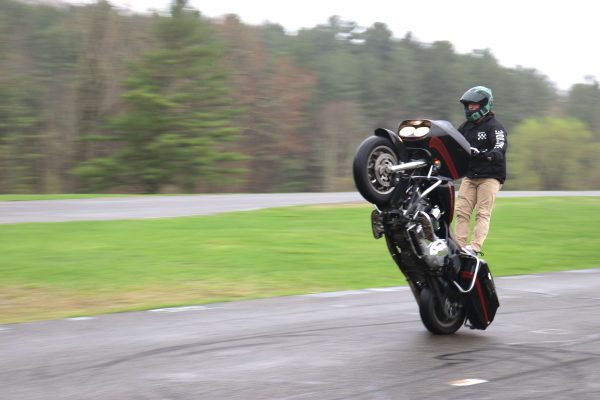 Mixing burnouts with wheelies and other stunts, the four guys showed incredible skill, causing at least one spectator to wonder not only how long their rear tires last but also how long their footwear does. "You can burn a hole (in the sole) in one day,' Quayle reported.