HARWINTON, CT – Bills often get paid with nary a glance. Go online, log in, look at the amount due, and click "submit payment." I did that last week when the registration renewal arrived for my pickup truck. The process was quick and easy. Thanks DMV.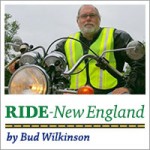 Included in the tab was the "Passport to Parks Fee" of $10. The fee began in February 2018 here in Connecticut and gives residents with valid state license plates free access to state parks. Previously, residents had to pay a parking fee of anywhere from $6 to $22 to access most state parks.
The fee is non-negotiable. If you wish to get a non-commercial vehicle registered, you must pay. The money goes to help cover the costs of those parks. In my case, it's a non-user fee because I never visit state parks.
The first time I paid the fee was March 2018 when I renewed the two-year registration on the 2011 Moto Guzzi Norge that I then owned. It was no big deal. The fee helps fund an amenity that thousands of other Connecticut residents enjoy. Glad to contribute to the overall good.
However, about a month later, I paid the fee a second time when I traded in the Norge for a used 2014 Triumph Bonneville from Mark's Motorsports in Enfield. I paid a third time in August when I bought a long-parked 1987 BMW R 80 RT from a friend and registered it with a personalized plate.
Add the $10 for the pickup this week and I've given the state $40 over the past 13 months.
A friend in New Hartford collects motorcycles. In addition to having two cars in his household, he has eight motorcycles. That's $100 out of his wallet. Like me, he's not a park user.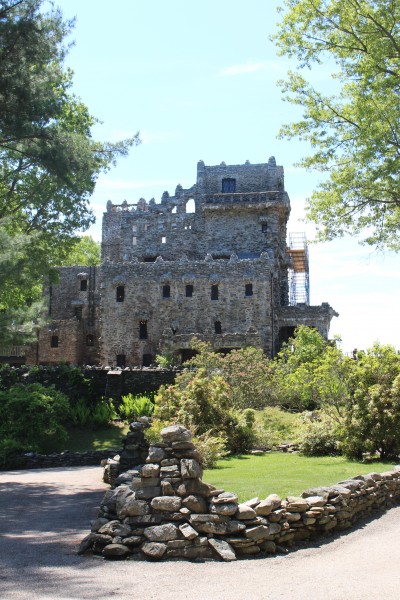 Yet we're both paying what can be viewed as an unfair share, and so too is anyone with a collection of motorcycles (or cars) who wishes to take them beyond the end of the driveway. Call me a curmudgeon for griping, but while "Passport to Parks" isn't a bad funding idea, it was poorly executed as it gouges one segment of vehicle owners.
A variety of state legislators have introduced more than 20 bills during this session of the General Assembly to remedy problems with the "Passport to Parks Fee." Eleven bills would exempt senior citizens from the assessment, four would exempt seniors and veterans, three would exempt just veterans, and one would exempt disabled veterans.
Three other bills would repeal "Passport to Parks" entirely, while one would limit the number of times the fee would have to be paid. That's assuming my math is correct. There are so many bills of contrition that I'm having a hard time keeping track. So far, not one of the bills has gone anywhere.
No, $40 isn't a lot of money, and I'm really not that ticked off, either, more perturbed by the lack of thought that went into the original legislation. Why not a one-person, one-fee approach? Why not just apply a suitable fee to each driver's license at renewal time instead? That way everyone would pay equally.
While every car/truck owner doesn't have a motorcycle, almost every motorcyclist certainly has a four-wheeled vehicle, meaning the state is double-dipping from every rider; not only collectors. Here's an idea: Every rider should contact their state legislators and complain.
Here's another grumpy suggestion: With tolls under consideration, make it so riders pay a lesser toll than other motorists, especially those who drive massive SUVs. My 420-pound BMW that cost $750 causes far less highway wear than a 5,800-pound, $75,000 Cadillac Escalade. I'm all for repairing and maintaining the infrastructure, and don't mind helping for the good of all in this case either, but – again – I'm not willing to pay an undue share.
(A version of this column appeared in the "Republican-American" newspaper on April, 20, 2019.)