Dear Progressive,
I have a beef. 
Earlier this week, I participated in an informative and carefully-executed instructional non-sportbike "track day" staged by Tony's Track Days at Thompson Speedway Motorsports Park in Thompson, CT.
I rode my new-to-me 2014 Triumph Bonneville and did so without insurance coverage after being informed by my agent prior to attending that my policy with you excludes track days, even ones labeled as "street rider training," which this day was. Had I gone down, the cost of repairs would have come from my wallet. 
My gut told me that the risk – slight – was outweighed by the potential benefit, so I took the risk.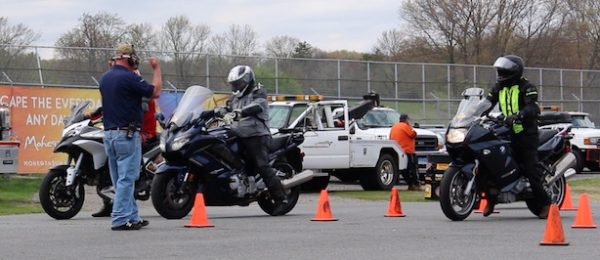 My question, Progressive, is why is it that you're willing to cover me on the road where unpredictability is the rule, but not in a protected and carefully-monitored riding environment where there's no oncoming traffic, no deer or other critters, no potholes or oil patches, no texting teenagers or road rage, and no road debris? 
Have you ever researched such programs? They're designed to improve existing technique, teach skills that aren't being employed and make the rider more proficient – and therefore safer on the highway. 
"Treat this as a class," emphasized lead instructor Ken Condon, author of the books "Riding in the Zone" and "Motorcycling the Right Way," during the orientation session with 90 students. 
Condon then dotted his introduction with specific reminders: "Speed is not a point of the day at all" and "Never ride beyond your normal comfort zone." Indeed, I soon discovered that "slower and smooth" operation could actually be quicker in completing the circuit than excessive speed and hard braking.
"Our priority is safety and then fun," said Condon before the students were separated in groups and then sent out with instructors for some initial "follow the leader" laps before the real coaching commenced.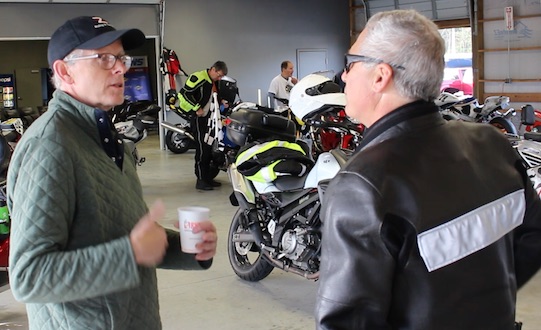 Until Monday, I had never dragged a foot peg, but I did on the track – and then learned that shouldn't have happened and wouldn't have happened had I been properly positioned on my bike. With instruction, I modified my posture, altered the position of the bike and went through the curves more smoothly without sparks flying.
While I had known going into the class that it's proper to look through a curve – the opposite of this being "look down, go down" – the course helped focus this habit. "The better we use our eyes up the racetrack, the smoother we can ride," said one instructor.
Being smooth and consistent were the ultimate goals of the day-long session, which can ultimately reduce the risk when out on the road.
 At times, I felt a bit overwhelmed by all the instructions, just as I did when taking the Basic Rider Course nearly 14 years ago. "Completely normal," said an instructor.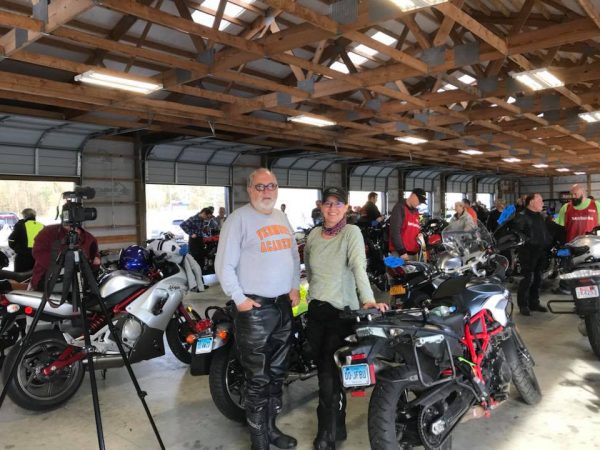 I came away from the experience feeling more confident as a rider – and not in the least bit cocky. The improvement in my skills was instantly noticeable on the 90-minute ride home from the track.
So, Progressive, what's your problem? Ignorance? By not allowing policies to cover such educational endeavors, you're discouraging customers from becoming safer riders and possibly increasing claims rather than reducing them. Is that good business?  
Maybe you should send Flo to a supervised, instructional track day and see what her advice is afterwards. While you're at it,  get her to quit riding so dangerously close to others and jumping cacti as she does in a TV spot. She sets a bad example every time it airs.
Rather than deterring riders from getting added instruction, maybe you should cover policy-holders who pay as much as $350 to attend events like Tony's Non-Sportbike Track Day and reward them with a discount.
Sincerely,
Bud Wilkinson