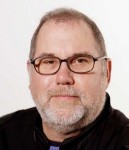 HARWINTON, CT – There's no disputing that Florence Henderson, who died yesterday of heart failure in Los Angeles at age 82, was best known for playing cheerful family matriarch Carol Brady on the ABC comedy "The Brady Bunch" between 1969 and 1974.
However, the Dale, IN native began her show biz career on Broadway, appearing in the chorus in the musicals "Wish You Were Here" and "Oklahoma!" before getting her big break playing the title role in the 1954 musical "Fanny." She was just 20 years old.
Less remembered is the fact that Henderson appeared occasionally during the 1990s on the CBS comedy "Dave's World," which cast Harry Anderson as newspaper columnist Dave Barry – the series was based on the real Dave Barry's writings – and DeLane Matthews as his wife, Beth. Henderson played Beth's mother.
As luck would have it, I was on the Los Angeles set of "Dave's World" in my capacity as entertainer reporter for KSAZ-TV (Channel 10) in Phoenix one day when Henderson was guest starring and had the opportunity to interview her. Yes, "The Brady Bunch" came up.
It was during a break in the rehearsal that Henderson gathered the cast and crew together in the open space between the set and the bleachers where the audience sat for tapings and announced that a member of the crew had earlier that day become a U.S. citizen.
She warmly welcomed the person as a new citizen, then broke into song. As I recall, it "God Bless America" that she sang, although it may have been "America, the Beautiful." Standing a few footsteps away, I was taken by her poise and the forcefulness of her voice.
Needless to say, she had the undivided attention of everyone there as she gave a superb a capella performance. Her thoughtfulness made the special day for one person even more memorable, and provided a lasting memory for everyone who witnessed it.
While most folks will forever think of Florence Henderson as Carol Brady, I'll not able to think of her without "Dave's World" first coming to mind.