There's nothing new on television, and the new reality special "Kaplan America" that is set in Connecticut is the latest example to confirm this thesis. It premieres at 10 tonight on The Discovery Channel and unabashedly cribs elements from "American Pickers," "American Chopper" and even "Counting Cars" with self-imposed deadline pressure. 
Much like a "bitsa" bike that melds parts from here and there to create something unique, the show meshes picking and flipping, a father and son team in New England Motorcycle Museum and Kaplan Cycles owner Ken Kaplan and his son, Ken Jr., and bike restoration.
Unlike the Teutuls of Orange County Choppers fame, though, the Kaplans thankfully don't engage in yelling or feuding. They work as a convivial team.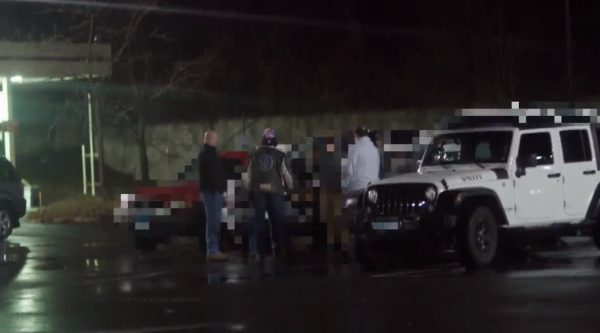 There's also a bit of theft recovery with Kaplan adopting his vigilante superhero character of Kaplan America (hence, the show's title) to help retrieve some stolen motorcycles. Heck, it even has the proverbial kitchen sink – a bounty hunter.  
While the promo for the show was a bit over-the-top, emphasizing Kaplan's cartoon crimefighter persona, the actual program presents well-balanced and linear storytelling and some superb editing.  
Yes, it's sometimes predictable. Yes, there are moments of contrived goofiness and bad jokes as well as some comic-relief crashes. Yes, it's a retread, but damned if it doesn't ultimately illuminate and entertain.
"Kaplan America" begins with Senior and Junior going out on a pick, while also offering some obligatory background on how Kaplan got to this point in life. If you've ever seen "American Pickers," it's easy to project that the seller will be reticent to part with what's in his barn.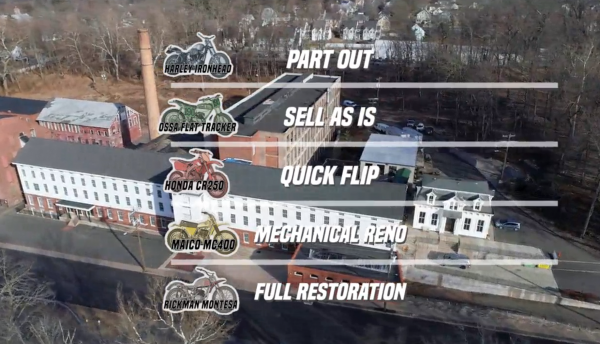 Father and son eventually come away with some models, notably a rare Rickman Montesa and a Maico MC400. The countdown clock then begins ticking on getting the latter running and the former restored so that a profit can be turned.
Intruding into the bike-build narrative is friend who has had some bikes stolen, prompting Kaplan to turn to his alter ego. Unlike some of his YouTube videos from the past, the Wolverine-looking Kaplan America comes off as more restrained and proper, and therefore more believable and credible.
Like all reality shows, "Kaplan America" is hardly real. It's entertainment, and presumably draws from Kaplan's vast Youtube archive for a lot of video footage. The show supposedly covers a week. That has to be baloney but who cares?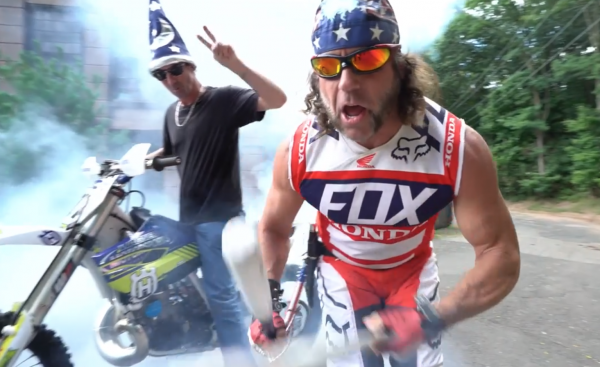 The ratings from tonight's special will determine whether there will be a second installment of "Kaplan America" or possibly a multi-episode order from The Discovery Channel. Even if that doesn't happen, "Kaplan America" is a solid pilot and quite an accomplishment for Kaplan. 
No, there's nothing new on television, but this is one of those rare cases where a lot has been thrown against a wall, and everything has stuck. "Kaplan America" starts slowly and gradually demands attention, providing a few chuckles, some drama and some useful information for motorcycle aficionados.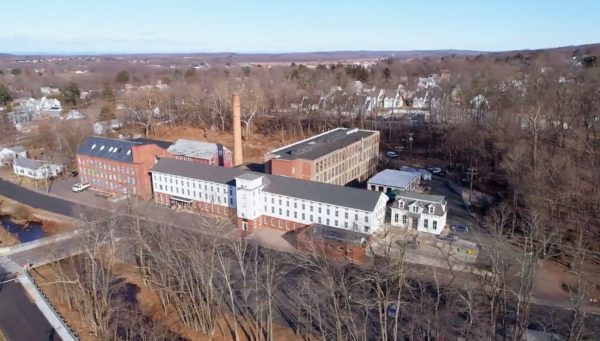 It's also a bit of a shout-out for the New England Motorcycle Museum and the city of Rockville where the museum is located.
 "Kaplan America" doesn't reinvent or even bring anything new to the formulaic and increasingly fatigued reality format. It simply does what it sets out to do with vigor and polish.  
(Screen shots taken from "Kaplan America")
(Editor's note: The writer was a founding member of the Television Critics Association and a part of his 45-year career in journalism as a TV critic; from February 1977 until December 1979 as TV/Radio Writer for "The Columbus Dispatch" in Ohio and from December 1979 until September 1989 as TV/Radio Columnist for "The Arizona Republic" in Phoenix. He then spent eight years working in TV news in Phoenix.)
Hello! If you enjoyed this column, please share it by clicking on the social media buttons below.