SOUTHAMPTON, MA – The Springfield market and Pioneer Valley will be without a Harley-Davidson dealership next week after Harley-Davidson of Southhampton shuts its door after more than two decades in town.
In a message posted on its website and on its Facebook page, the dealership announced, "We're closing our doors Sept. 15. Thanks for a great ride."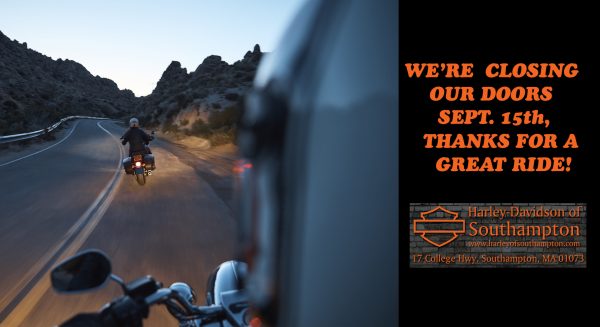 Harley-Davidson of Southampton has been owned since 2007 by Aaron Patrick and his wife, Monica. The store relocated to Southampton from Easthampton in 1998 under previous ownership.
"The decision did not come lightly, but facing this difficult year with the pandemic and struggles it has brought on, we decided it was time," Aaron Patrick said in a written statement provided to the "Greenfield Recorder" newspaper.
Brand's Sagging Sales Contributed
The store's closure comes at a time when Harley-Davidson sales are sagging; a problem that existed even before the COVID-19 pandemic hit in March. The company's older customer base has been aging out of riding the large cruisers that the company builds.
Harley-Davidson of Southampton will join other of the brand's stores in the northeast that have shuttered recently, including Wilkins Harley-Davidson in Essex Junction, VT and Hudson Valley Harley-Davidson in Nanuet, NY. Both closed in April.
The Patricks also formerly owned Yankee Harley-Davidson in Bristol, CT, which they sold in late 2017.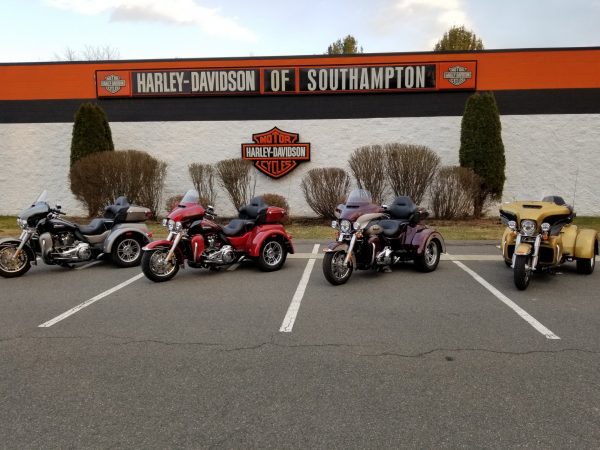 According to "The Republican" newspaper in Springfield, Harley-Davidson of Southampton once sold 600 motorcycles a year. The Patricks own the 27,000-square-foot building on 6.8 acres at 17 College Highway (Route 10) where Harley-Davidson of Southampton is located.
No Other Harley-Davidson Dealers Nearby
Harley-Davidson lovers will now have to travel a fair distance to shop for models from their preferred brand – Hartford Harley-Davidson in East Hartford, CT; Ronnie's Harley-Davidson in Pittsfield, MA; Old School Harley-Davidson in Ellington, CT; and Sheldon's Harley-Davidson in Auburn, MA (near Worcester).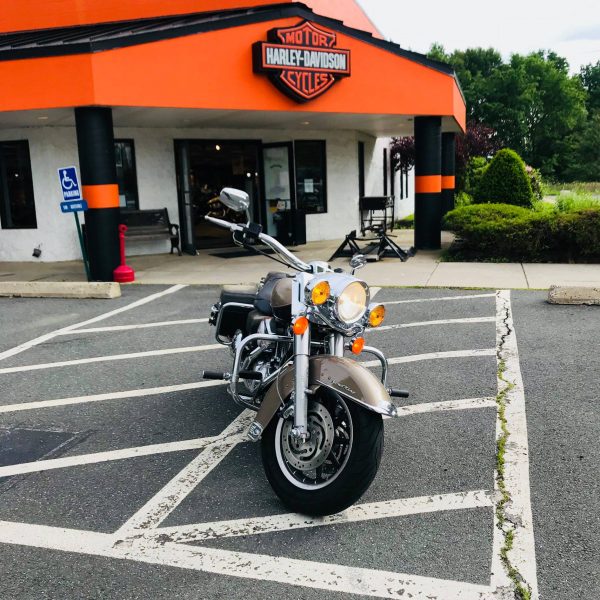 Other motorcycle dealers in the Springfield area are Indian Motorcycle of Springfield in Westfield, MA and Valley Motorsports, a multiline dealer in Northampton, MA.
Hello! If you enjoyed this story, please share it by clicking on the social media buttons below.