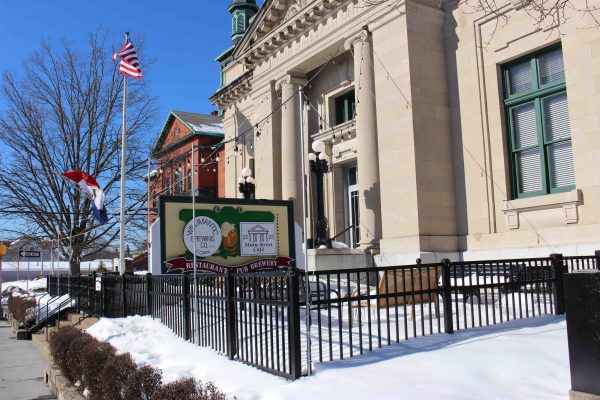 WILLIMANTIC, CT – There's always a risk when visiting an eatery a second time that it won't measure up to pleasant memories of an initial visit. A stop this week at the Willimantic Brewing Company/Main Street Cafe fortunately confirmed my positive first impression. The atmosphere was enjoyable, the service prompt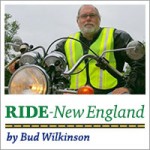 and the food tasty. (I'll get to the beer later.)
It's the former U.S. Post Office setting, though, that contributes mightily to the appeal of the restaurant and brew pub. The limestone and granite building opened in 1909 to handle mail. It was abandoned 57 years later – in 1967 – and not used for 30 years until the Main Street Cafe, which had outgrown two previous locations, moved in and began brewing barley pop under the Willimantic Brewing Company name.
What drew me back was the chili that I had enjoyed on my previous visit. It's a veggie, three-bean chili, which naturally put me off as a dedicated carnivore. Having sampled it once and approved, I had to have it again; this time as a side order to my "Bulk Mail Chicken Burrito" pub special. As anticipated, the chili was robust and wonderfully flavorful. There was no need to ask "Where's the beef?" when enjoying it.
The accompanying burrito with cheddar and jack cheeses, rice, chicken, black beans and refried beans was sumptuous and filling.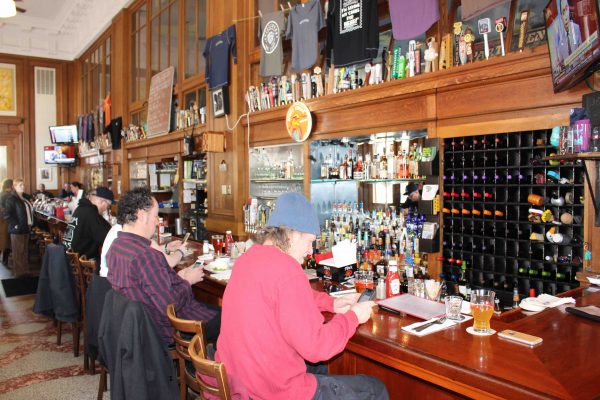 During that first visit, I'd eaten in the taproom, which used to be the lobby of the post office. It features a 60-foot mahogany bar and dozens of taps dispensing beers, ales and stouts from near (the on-site brewing operation) and far. The menu lists 11 "Willibrews," including Willibrew Barrel Aged Raison Old Ale (with a 9.7 percent ABV) and Willibrew Rail Mail Rye (6.2 percent ABV), an unfiltered pale ale.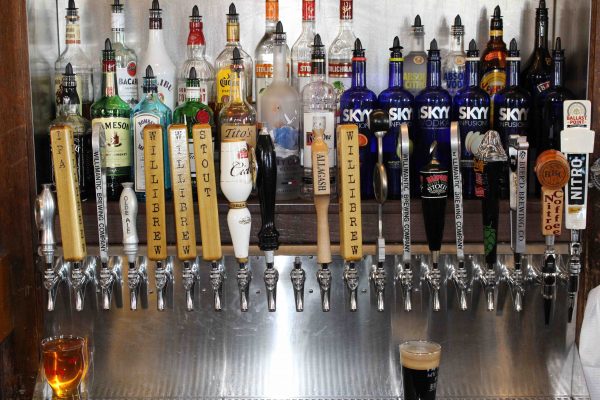 Faced with a 75-minute drive home, imbibing at lunch was out, but I did get a growler that I'd brought with me filled with Willibrew Poor Richard's Olde Ale (7.1 ABV). Dispensing it amongst friends two days later revealed a dark beverage that looked more like a stout but which was deceptively smooth with low carbonation and no aftertaste whatsoever. A real treat.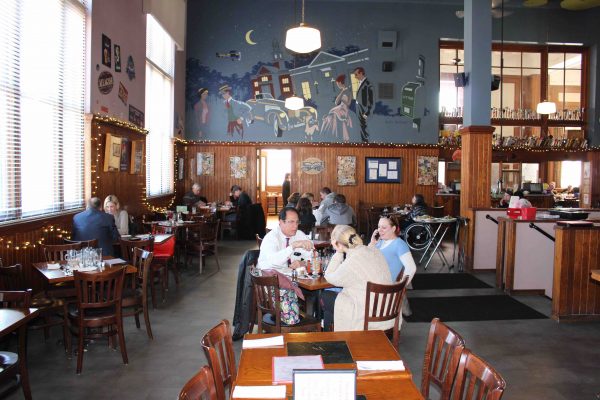 During lunch, this time in the main dining room (which used to be the work area of the post office), dining companion Mark Turkington pointed to some odd "boxes" attached high on the walls of the room. One of them was even part of a 12'x17′ mural created by Gordan MacDonald on one wall. Turkington reported that the boxes were actually peep holes where postal workers could be secretly watched by supervisors determined to thwart mail theft, and that they were connected by a catwalk.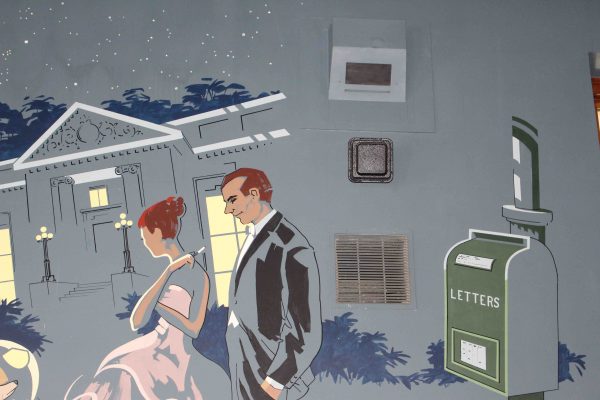 Our lunch over, I quickly grabbed some pictures, sticking my head inside the brewing area to look at the large vats. On neither occasion was beer actually being made. I suspect that's done during off hours.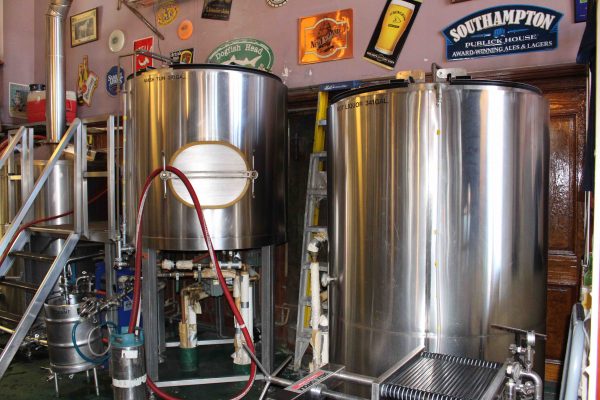 While the decor of the Willimantic Brewing Company/Main Street Cafe features post office memorabilia, the most visible accent are the dozens upon dozens of beer tap handles mounted above the bar and on ledges high on the walls throughout the restaurant. It's a signature feature that verifies the establishment's dedication to the craft of brewing.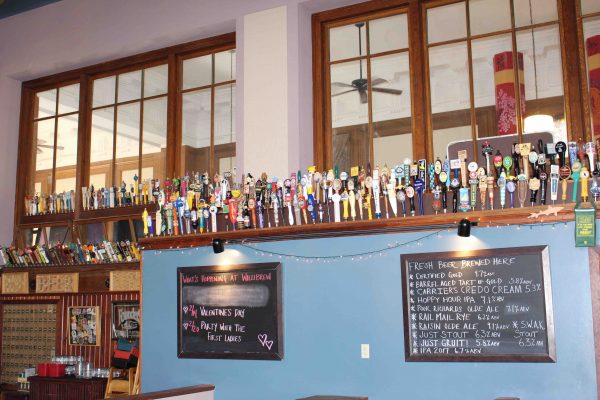 The Willimantic Brewing Company/Main Street Cafe is located less than 30 miles east of Hartford at 967 Main Street.