By Bud Wilkinson of RIDE-CT.com
Japanese bike lovers from New England and beyond flocked to the 5th annual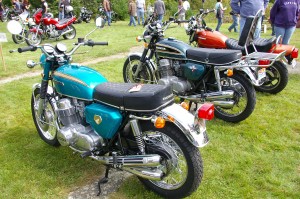 Rice-O-Rama vintage meet in North Brookfield, Mass. on Sunday. The show ground was filled with some sparkling examples of motorcycling's past from the Land of the Rising Sun, including these two Honda CB750 Fours.
Picking a favorite motorcycle from the hundreds on display on the show ground and in the parking lots was impossible considering the variety of brands and styles — from stock to cafe. One standout show bike was a six-cylinder Honda CBX. In fact, there were two CBX's on display.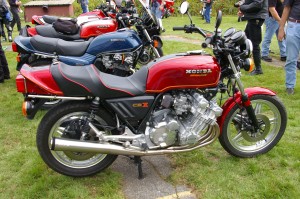 Near the pavilion, there was a line of cafe racers, including a modified 1972 Honda CB450 that belonged to Kevin Dinsmoor of Colchester. It received a frame-off redo, given an extended swing arm, a handmade gas tank, seat and handle bars, and an engine upgrade.
"Everything's powder-coated or polished. It goes as fast as it looks," said Dinsmoor of his finished product (green and black, second from bottom below).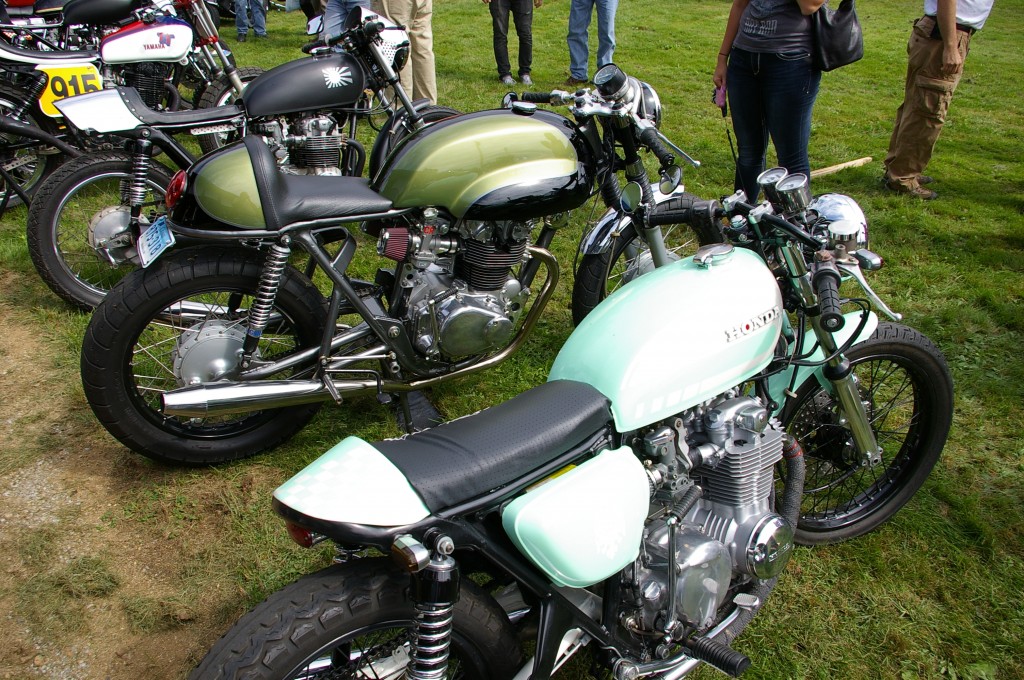 "The gas tank sets the mood of the whole bike. It's the first thing that you see," he said. Total cost of the bike was $12,000.
The fact that Rice-O-Rama is a Japanese meet means that bikes from any other land get classified as "Foreign," which caused some laughs when the sign appeared in front of two classic Indians that were made not too far away in Springfield. Check out the prices.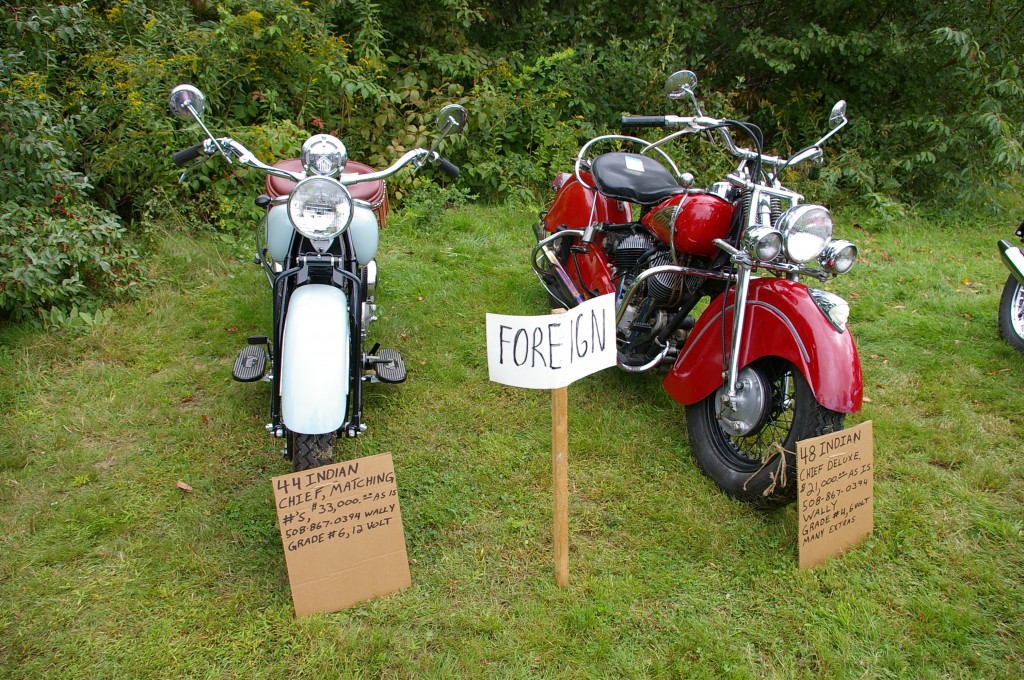 So successful has Rice-O-Rama become that organizers are now considering turning it into a two-day event next year. It's a meet that's certainly worth the ride, and for RIDE-CT that ride totaled 170 miles. Here's one more shot from Rice-O-Rame 2011.