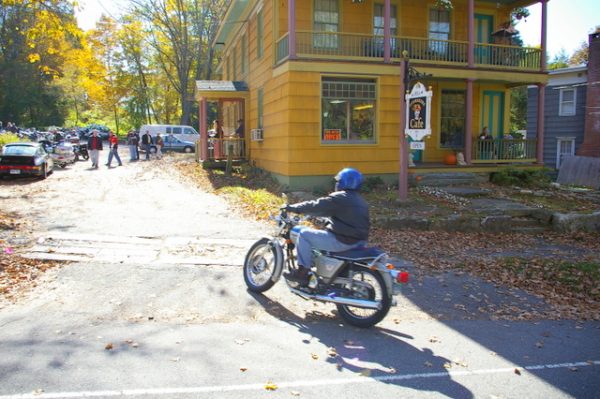 FALLS VILLAGE, CT – This is the "official hangout" of RIDE-CT.com / Ride-NewEngland.com. Owners Greg and Annie Bidou gave up the corporate life and commuting daily to New York City by 

train in 2001 and opened the cafe in 2002. They now serve up English banger platters, sweet potato waffles and delicious strata to famished riders Thursday through Sunday.
"Biker friendly" doesn't do the phrase justice. Greg has a side business, T100 Toymakers, selling import parts for vintage British motorcycles. The barns behind the cafe is filled with motorcycle parts and old bikes.
The cafe's decor is eclectic, with a British tilt. Order coffee and Annie's apt to hand you a mug bearing a Triumph, BSA or Norton logo. There's a variety of coffee to sample, too.
Sunday morning's usually the best time to stop as the parking lot is usually crammed with motorcycles of all makes, vintages and styles. You might see a 1954 Sunbeam S7 Deluxe parked next to a 1971 Norton Commando 750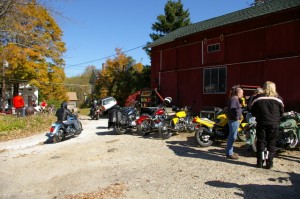 Mark II. All brands are welcome and cafe regulars are always happy to talk bikes.
One word of warning: Greg handles the cooking solo (except for the waffles that Annie makes) and it's first come, first served. The routine is to place your order, grab a coffee and head outside to admire the iron in the parking lot because it may take a half-hour or more before your meal arrives, so be patient. The conversation's always great and the meal's worth the wait.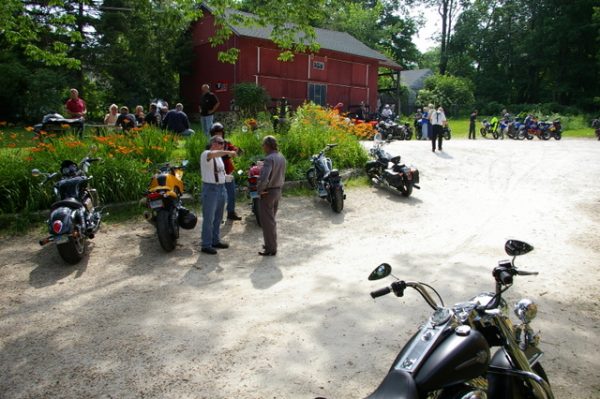 Toymaker's Cafe is located just off of Route 7.
(Recommended by Bud Wilkinson)