By Bud Wilkinson of RIDE-CT.com
The piggy bank may seem empty at this time of year, but J.D. Power and Associates reports that motorcycle owners seemed more willing to spend in 2011, compared with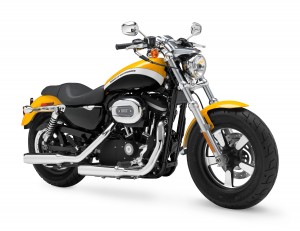 2010. In its annual motorcycle satisfaction study, which was released Friday, the company reported that buyers spent an average $16,125 for a new motorcycle this year, nearly $2,000 more than in 2010. Owners also spent an additional $1,340 on parts and accessories and $439 on riding gear in 2011, which is also considerably more than in 2010.
Improvements in the sales experience, the products and the cost of ownership resulted in overall motorcycle customer satisfaction increasing substantially from 2010. Satisfaction with the sales experience rose the most, climbing to 856 on a 1,000-point scale from 838 in 2010. The build quality of bikes also improved to 122 problems per 1,0000 motorcycles, compared to 133 in 2010.
This is the 14th year that J.D. Power has done a motorcycle satisfaction study. Unlike with other product categories, the company doesn't provide brand rankings for motorcycles. It only did so for one year – with Victory topping the list – but immediately discontinued the practice after sore losers whined.
–
What bugs bikers the most when out riding? The Swinton insurance company in the U.K. is out with the results of a survey that reveal that drivers who fail to properly use turn signals tops the list. A total of 53 percent of 1,000 motorcycle owners polled listed this as most annoying.
Drivers flicking cigarette butts out the window came in second (21 percent), followed by potholes and uneven road surfaces (11 percent), drivers overtaking unnecessarily in unsafe weather conditions (9 percent) and ineffective use of mirrors, poor observations and general awareness by others on the road (6 percent).