CHESTER, VT – As I have aged, my motorcycle riding habits have changed. I've set criteria for my riding time, and I no longer ride in the rain if I can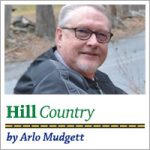 avoid.
Think back on your wettest ride. Mine was a day-long deluge from the eastern end of Tennessee to Memphis. My rain jacket was a cotton, waxed oil Belstaff and it worked like magic.
The rain pants and boots? Not so much.
Riding in the rain has its own set of problems; the greatest being reduced visibility. I've never seen windshield wipers on a full-face helmet, but there is a wiper-like attachment that slips over your gloved index finger for the occasional wipe. Some riders rely on products that coat the Lexan shield with a chemical that works like a wax, causing rain to bead and roll off. It works pretty well.
Some riders are concerned with traction in the rain, but it has never been an issue for me. I wouldn't dream of riding in the rain on poor tires. That's tempting disaster. I just treat the rain like I would treat snow in my vehicle; no abrupt moves, no hard braking, no sharp turns.
For me, it's all about visibility while riding in the rain, and not just my reduced view. I really worry about automobile drivers not seeing well in the rain, and that's the biggest threat to my well-being.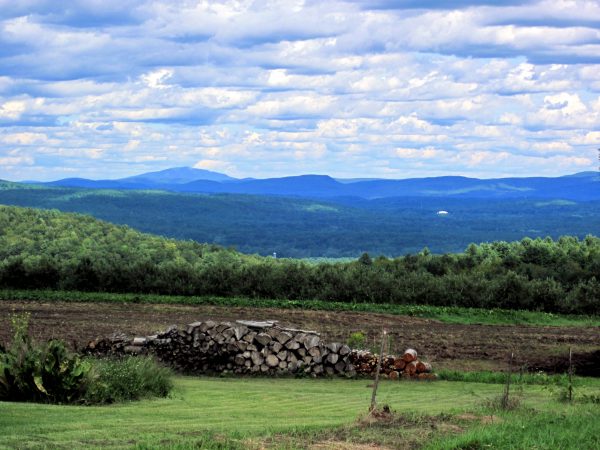 Temperature. That's about the biggest riding limiter I can think of. When the thermometer dips below sixty, the bike stays in the garage. Conversely, when the dew point gets high and the temperature is in the 90s and the sun is beating down, I tend to leave the bike home.
Non-riders find it hard to believe that there are days when it is simply too hot to ride, but a couple of hours in the heat and humidity takes its toll on your concentration and reaction times, hence it becomes another safety issue.
At the beginning and at the end of the riding season the number of hours that you can comfortably ride is on a sliding scale. In the spring, each day's riding time grows longer. Adversely, that time grows shorter in the fall.
Traffic density. Here in Vermont, you wouldn't think that heavy traffic would be an issue, yet in certain places and at certain times it is. Jumping on to I-91 north on a Friday afternoon going into a holiday weekend is a guaranteed heavy traffic situation between exits 1 and 6. I avoid those for my safety and my sanity. We are so spoiled here in Vermont when it comes to traffic density, but it has been steadily increasing in certain places.
Night riding. I really enjoy riding at night on country roads, especially on hot evenings. There isn't as much traffic, the temperatures are a relief from the hot daytime, and night has its own kind of beauty. Deer and other nocturnal creatures are a big hazard, but I drop my speeds significantly at night and so far that strategy has worked. I just stay out of the larger towns, and try not to ride too late in an effort to avoid drivers coming home from a bar somewhere. Night does not limit my riding by any great factor.
None of the aforementioned limiters made much difference to me 20 years ago, and especially when I was riding a BMW. Let me just say, most BMW riders are cut from a similar chunk of tough leather; the hard core, real deal, Iron Butt style. There's nothing leisurely about their pace, and there's nothing done in half-measures. They simply go for it – 24/7.
A 16-hour hour, 700-mile day? No problem. One guy that I once rode with was 74 years old and he acted like the younger guys. A couple of my BMW acquaintances liked riding down to Daytona every March. No trailers, no motorcycle shipping, no bike in a pickup bed. The strategy was to wait for a marginally decent day and ride south just as far as you possibly can in one big blast. BMW riders are not limited by much, especially riding time.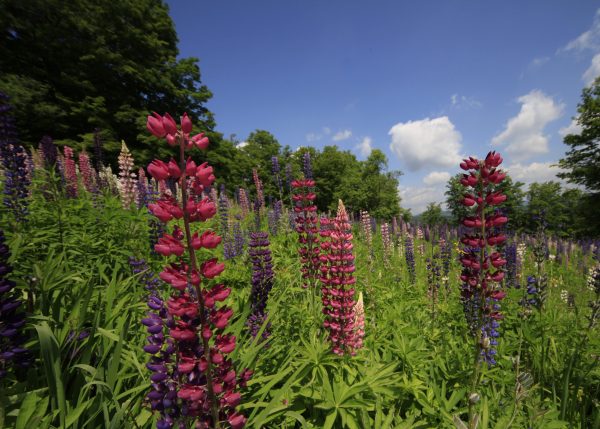 In the fall, the riding often comes down to a few hours in the day. Most years I ride well into November, and last year the riding season extended to Christmas, if you were so inclined. It's the time of year when you put aside the shorty helmet and go for the full-face, and carry three pairs of gloves in increasing weights.
Riding on a moderately cool fall day is exhilarating in Vermont. Planning to tackle a mountain pass with a great pub or diner at its end is an especially worthwhile ride. While somewhat bittersweet, the last days of the riding season can be some of the very best.
Your engine likes the cool air, the scenery is often fantastic, and at the end of a day of corner carving, you feel fulfilled. The opportunities to ride may be narrowing, but they can be some of your most memorable rides of the year.
Pictures courtesy of E.B. Marshall Photography, Wilmington, VT