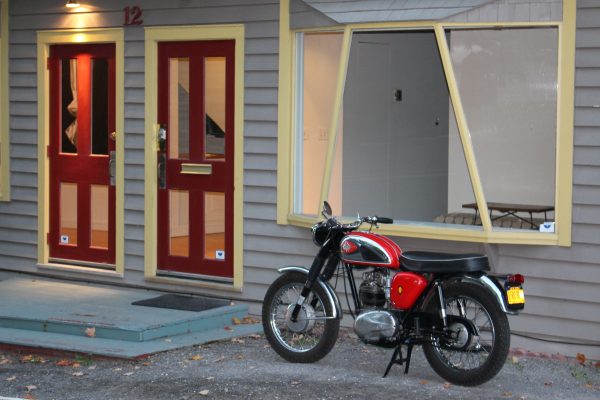 WOODSTOCK, NY – Piotr Woronkowicz was working in his second floor office yesterday evening around sunset when abrupt flashes of light from outside got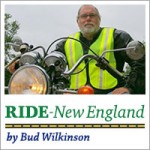 his attention. Looking out the window, he spotted the source of the distraction – a nosey photographer/reporter across the street snapping pics of his small, bright red motorcycle parked below.
The intrusive shutterbug (sorry 'bout that) immediately began gesturing excitedly, making Woronkowicz wonder if something had perhaps happened to the bike, so he came down an exterior staircase to investigate.
A mishap of some kind? No, just RIDE-CT & RIDE-NewEngland wanting desperately to learn more about the sparking old BSA that was parked mere footsteps from the town's main drag. He was pleased to oblige, beginning with the year (1964) and model (B40).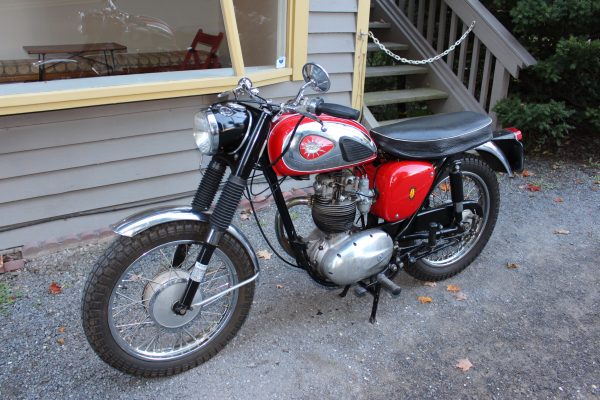 Woronkowicz, who works as an industrial designer, has owned the Beezer for seven years. "Found it in New Jersey," he recalled. "A guy was partially restoring it. He had like 20 or 30 BSAs. He was building it for his wife and she wasn't interested anymore." The guy's loss of the uncompleted BSA was Woronkowicz's gain. He snatched it up.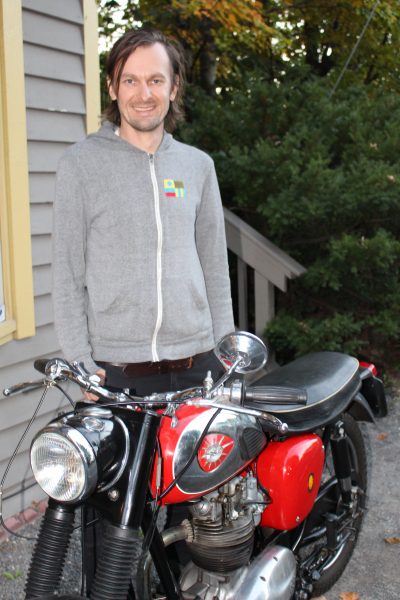 "I spent a year on weekends getting it going – with no prior British motorcycle experience," he said. Lucky him. All was presumably fine until this year when he snapped a pushrod. Talk about timing. Yesterday was the first day he had ridden it since fixing it. The 350cc, single-cylinder bike with right-foot shift and left-foot brake doesn't get a lot of use, though.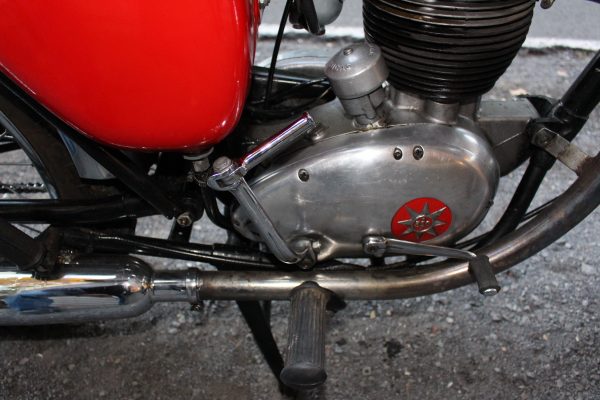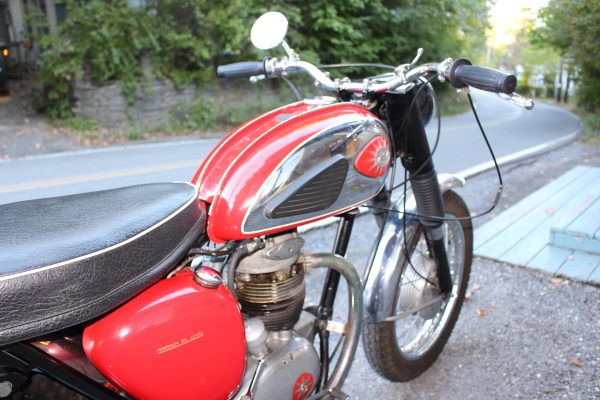 "I don't ride it a lot. It's my little town bike. I ride it about five miles a day," he said. That includes the mile or so from his home to office with an occasional detour. "It's perfect to run errands. I get a lot of comments on the bike," Woronkowicz said, adding "sometimes it's hard to run errands" because of folks wanting to talk about it.
He does prefer the BSA to his previous bike – a 1977 BMW R100. It's not hard to understand why. It's simply gorgeous!