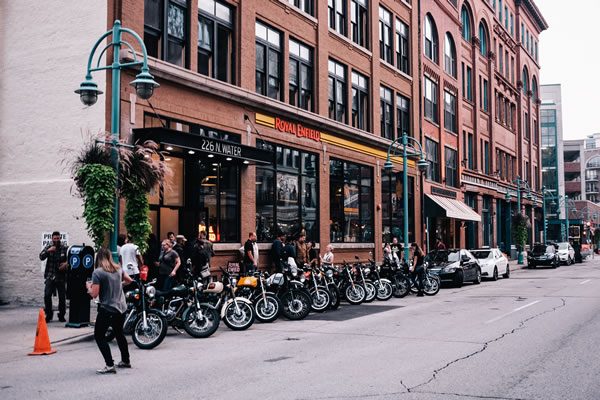 MILWAUKEE – India-based Royal Enfield put down some roots over the weekend by opening a North American headquarters and flagship store at 226 N. Water St.
"This is the brand's first stand-alone showroom location in the U.S., which brings to life the 115-year heritage of Royal Enfield – a history we're very proud of," said Rod Copes, president of Royal Enfield North America.
Royal Enfield North America currently employs a staff of 20 at its headquarters. The company sells single-cylinder models with engines currently up to 535cc.
Also on hand for the opening was Royal Enfield CEO Siddhartha Lai, who said the company is committed to North America. "Since 2010, we have increased production from 50,000 units to 500,000 units globally, and we are expected to produce 675,000 by the end of this fiscal year. North America is key to the contribution of that global growth," he said.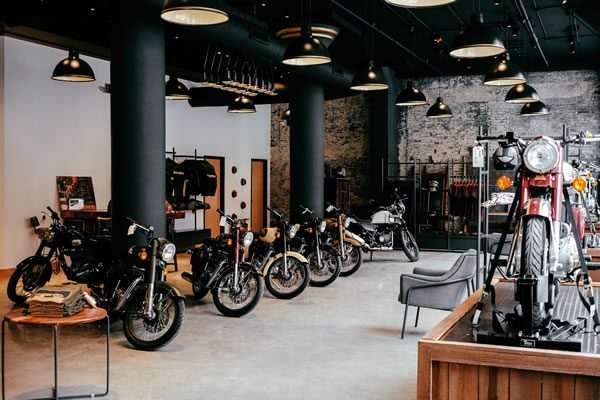 Photos courtesy of Royal Enfield