LOS ANGELES – "Harley and the Davidsons" was a hit for the Discovery Channel last week. The three-part, six-hour miniseries about the founding and early years of Harley-Davidson was "the most-watched single network cable miniseries in 3.5 years," according to the network. Not since "The Bible" on the History network has a miniseries done so well.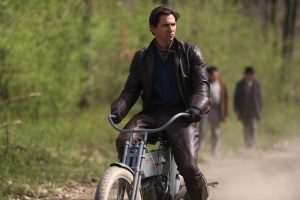 Ratings supplied by the network, which include viewership during the 9 to 11 p.m. time frame on Monday, Tuesday and Wednesday as well as recorded viewing, show part one attracting 4.36 million total viewers, part two attracting 4.41 million viewers and part three pulling 4.41 million viewers.
Discovery said Monday that "Harley and the Davidsons" reached a total of 14.73 million viewers when encore performances are factored in. The miniseries gave the network highest Monday through Wednesday prime time ratings since Shark Week in December 2012.