MILWAUKEE – Royal Enfield's strategy is to be an "accessible, affordable and authentic brand," according to Krishnan Ramaswamy, president of Royal Enfield Americas. The India-based company brought the Himalayan adventure model to the U.S. in 2018 and followed up with the INT 650 and Continental GT twin models a year later.
This year, it introduces the new single-cylinder Meteor 350 line, which offers three variants starting at $4,399. The Meteor models represent an evolution from Royal Enfield's long-running Thunderbird models, which weren't sold here. They will begin shipping to dealers in mid-May.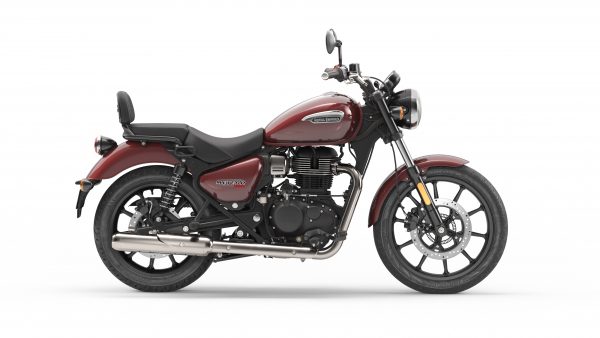 The base model Fireball at $4,399 represents "pure motorcycling at an affordable price for all," said Ramaswamy during an online press presentation this afternoon. The other Meteor 350 variants are the Stellar at $4,499 and the Supernova at $4,599.
Speaking from Royal Enfield's tech center in the United Kingdom, product strategy head Mark Wells reported that in coming up with a replacement for the Thunderbird, Royal Enfield sought "superior quality, better refinement" for the model that will compete in the world market.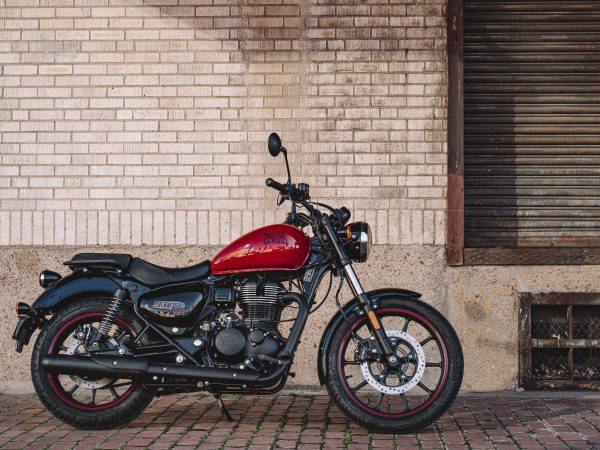 The Meteor 350 comes with a 349cc, 20.2 horsepower engine. It has a five-speed transmission, 30.1 inch seat height and weighs in at 421 pounds. Wells said the company wanted a model that offered "visual harmony" and was stylish, practical and had a low center of gravity.
While it will be Royal Enfield's entry model for newcomers to riding, the company also suggests experienced riders will enjoy it. All Meteor 350 models have an instrument cluster that mixes digital and analog displays. It also comes with a Tripper app and display that provides routes for riders via Google Maps.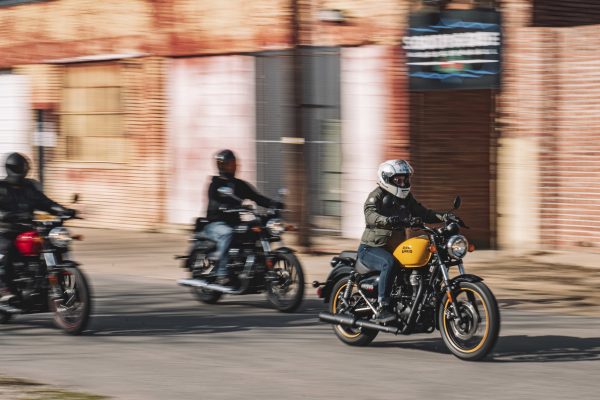 The Meteor 350 has a 3.96 gallon gas tank (mpg wasn't revealed), standard ABS brakes, and a three-year unlimited warranty with roadside assistance. The front tires are 19-inch 100/90 and rear tires are 17-inch 140/70.
Numerous Accessories For Meteor 350
More than two-dozen accessory products that likewise have a three-year warranty have already been developed for the Meteor 350. Included are eight different styles of engine guards, a sump guard, wind screens, low and touring seats, and even bar-end mirrors.
The Meteor name was resurrected from a model the company produced in the 1950s and the new model was jointly designed in the U.K. and India.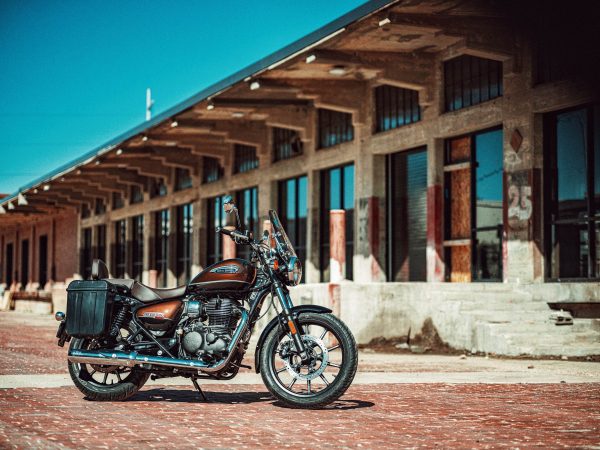 (Photos courtesy of Royal Enfield)
Hello! If you enjoyed this story, please share it with other riders by clicking on the social media buttons below.