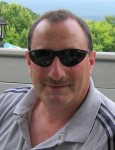 Mixing smart phones and motorcycling is dangerous, but how about if there was a way to use one when not riding to improve your riding skills and knowledge? The Motorcycle Safety Foundation recently announced courses for
iPhone and iPad. They are available in different formats as apps, iTunes or iBooks. Prices vary from free to $9.99.
One of the iBooks is "Intersection." It seems derived from the seminar module of the same name that I have used at public presentations and is a good for drivers and riders alike. Different characters are used to provide a perspective from different viewpoints, with an emphasis on increasing awareness of riders out there on the road.
The iBook "Rider Choices" is something new that I have not yet viewed. New riders will benefit by reading it or in conjunction with an experienced rider helping to convey some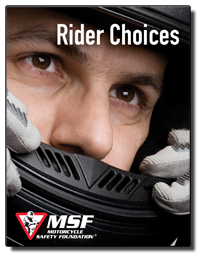 knowledge and perspective on rider safety. It includes topics such as rider training, awareness, protective gear, and risk management.
The iPhone/iPad App called "Motorcycle Riding Tips" is a self-paced set of safety lessons to help current motorcycle owners improve their riding skills through a series of 10 videos. It includes information to assist riders to set up their own practice area and use their own motorcycles to practice basic maneuvering and braking techniques. This seems like a good way for riders who are motivated self-learners to review and practice important rider skills. However, I do not feel this is a replacement for taking a motorcycle rider training course such as the Basic Rider Course, Experienced Rider Course or Advanced Rider Course because it does not provide a professional instructor to observe and evaluate your riding skills or to offer feedback and personally tailored improvement tips.
There are some free iTunes U downloads available, too. For example, "Dr. Ray's Street Strategies" is similar content to the Street Smarts module seminar I have presented to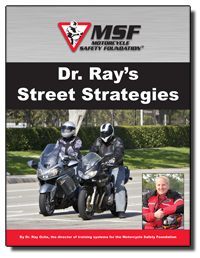 clubs and groups.  This seminar has been received well by groups and covers various topics including inspection and set-up, riding techniques, typical traffic situations, special hazards, and motorcycling theory.
"Dr. Ray's Guide to Group Riding" is another adaptation from a MSF seminar module. This course covers what you need to know to have a safe and fun group ride. A group ride is one where you are riding with one or more other riders. This is a good introduction if you want to be a ride leader or want to pick up a few tips to improve your experience as a participant.
Complete details on these Apps, iBooks and iTunes U courses can be found on the MSF website's digital resources page here.
Now that you've read this, check out my Safe Riding column from a year ago on preparing for a new riding season. It's posted here.