Maybe it's because the weather's finally beginning to cool, but September offers several well-run motorcycle events to attend and more. This month is highlighted by the Japanese meet Rice-O-Rama, the Italian meet IMOC and the annual classic European meet at the Larz Anderson Auto Museum.
Here are the dates and details:
8 – 23 – The Motorcycle Cannonball from Portland, ME to Portland, OR.
8 – Brooklyn Invitational at the Root Studios, 131 North 14th St., Brooklyn from 1 to 11 p,m.
9 – Rice-O-Rama, the all-Japanese meet at the Spencer Fairgrounds in Spencer.
9 – The annual classic European Motorcycle Day at the Larz Anderson Auto Museum in Brookline, MA.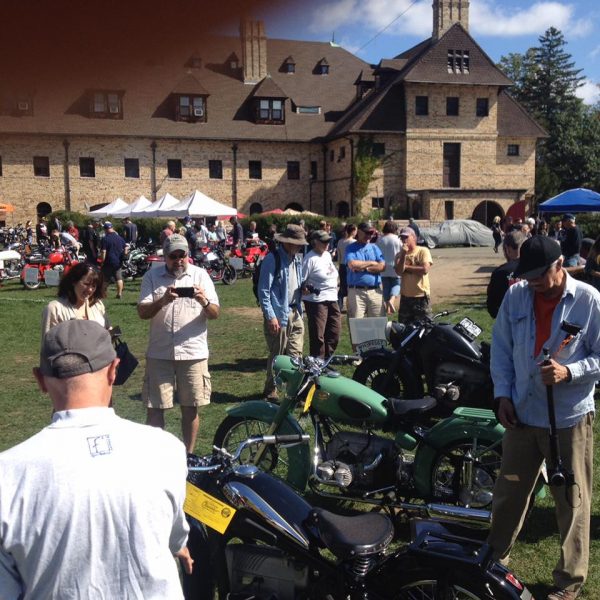 12-16 – Catskill Mountain Thunder in East Durham, NY.
16 – The 35th annual IMOC Rally (pictured at top)imoc hosted by the Italian Motorcycle Owners Club at the Hamilton Rod & Gun Club in Sturbridge, MA. Laverda as the featured marque.
16 – The 38th annual Antique Motorcycle Show at the Queens County Farm Museum in Floral Park, NY.
16 – The 5th annual Charity Challenge Poker Run and Music Fest at Tamarack Lodge in Voluntown, CT.
23 – Autumn Swap Meet in Keene, NH – 9 a.m. to 5 p.m. at Cheshire Fairgrounds.