BRISTOL, CT – A recent management shakeup at Yankee Harley-Davidson here resulted in the installation of a new general manager and a new sales manager, and a vow by the dealership to "go back to basics" when it comes to the store's relationship with customers. Jake Twombly has been promoted to g.m. from sales manager and former finance manager Alex Myska has stepped up to sales manager.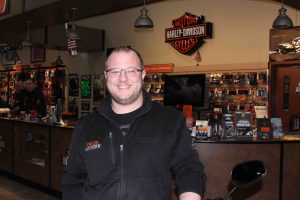 "We're changing the entire atmosphere – how this place does business," Myska said during an interview in the showroom over the weekend. "We're going back to basics. We're going back to the people … making sure our focus is 100 percent on them."
The changes, which happened early this month, have resulted in the reinstatement of a customer lounge between the showroom and service department. "We want to be a family-friendly environment," he said.
Other changes include the revival of events at Yankee Harley-Davidson and more focus on the service department. "We're updating the entire service department. We're getting service back up so there's enough people to help everybody," Myska said.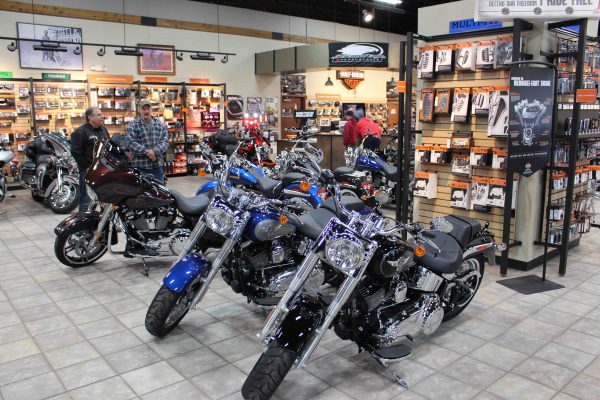 Yankee Harley-Davidson plans an open house the weekend of April 22-23. A Facebook post about the open house by Insurance Works of Torrington founder, CEO and president Carrie Maiorino Pfistner brought the changes at the dealership to the attention of RIDE-CT & RIDE-NewEngland. That post stated that Yankee Harley-Davidson was under new ownership.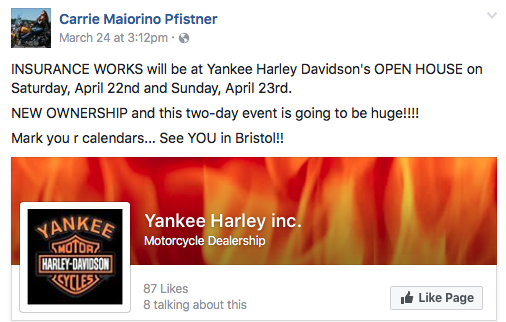 Myska said there hasn't been an ownership change; that Aaron Patrick and a silent partner continue to own Yankee Harley-Davidson, which previous owner "Harley Bob" LaRoche sold in May 2009. They also own Harley-Davidson of Southhampton in MA.