NAUGATUCK, CT – A mix of new and old motorcycles with custom and vintage cars attracted thousands to town this weekend for the first-ever Cabin Fever Custom Car and Motorcycle Show at the former General DataComm building, which has been turned into an event center.
Show promoter Don Clady, publisher of "Connecticut Cruise News," recalled the line from the movie "Field of Dreams" saying "If you build it, they will come. The parking lot is packed." He also complimented the town for enabling the show to come off at the new indoor facility. "They moved a mountain to get this ready," he said.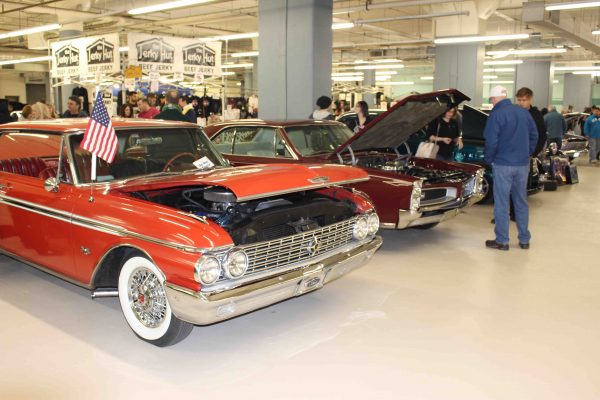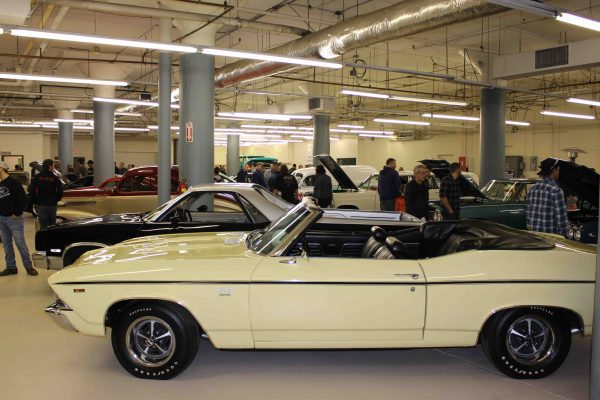 While the show was weighted in favor of cars, there were some interesting motorcycles, such as the 1902 Clement Gladiator from France, a 142cc model that was acquired recently by Mark Turkington of Bolton, CT.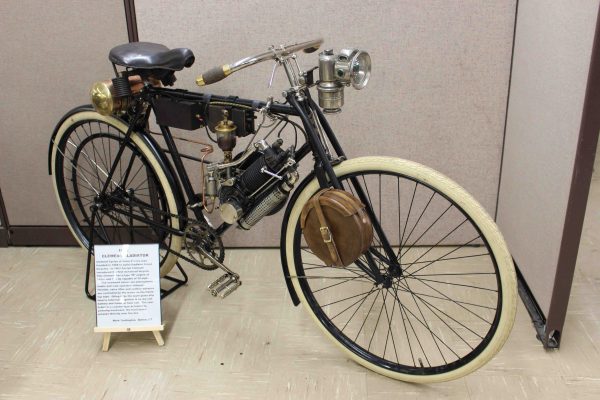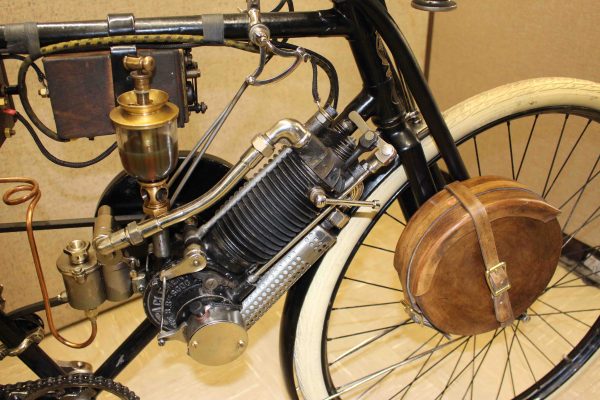 Clady said interest among car and motorcycle owners wanting to display their rides was high; so high that he couldn't accommodate everyone. "I turned a lot of people away. It's hard to turn somebody away," he said. "I would have liked to have take them all."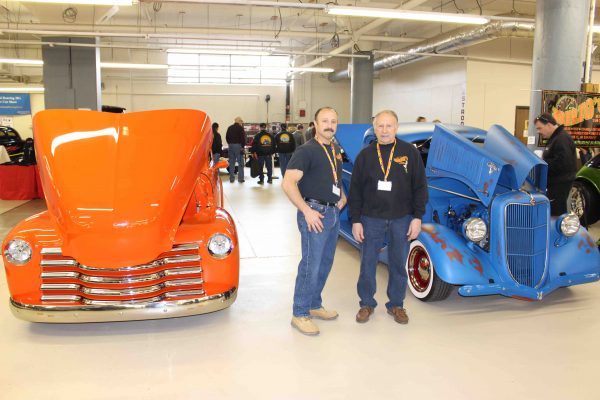 Brig's Rod Shop in Wolcott, CT, owned by the father and son team of Frank and Mike Briglia, was able to bring several customized classic cars that were absolutely dazzling, including an orange 1948 Chevrolet pickup, a blue 1937 Ford pickup and a green 1933 Ford Victoria hot rod (pictured below).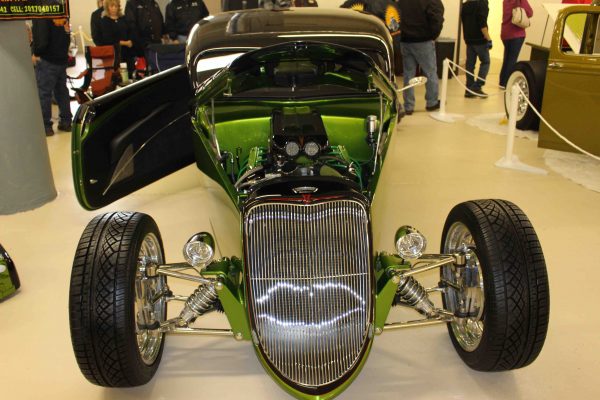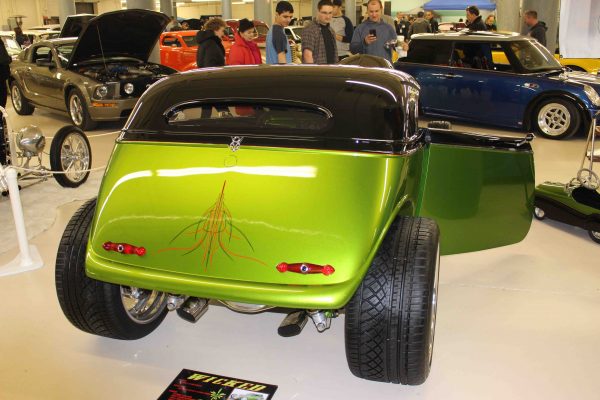 Frank, who recalled that he had a body shop back in the 1970s, said that Brig's Rod Shop only launched in May. Said Mike, "We don't do a huge volume of cars. We pick and choose." Their operating philosophy is to not make the restoration business too much like work.
Motoring's early days could be seen in an 1893 Duryea replica built by Bill Eggers of Goshen, CT.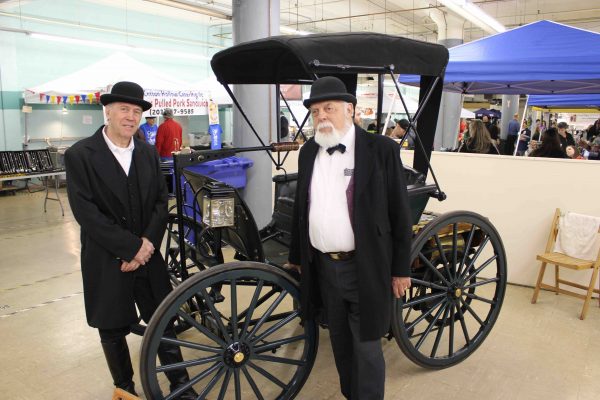 There were also some cars lifted directly from the big and small screens – the General Lee from "The Dukes of Hazzard" television series and a 1958 Plymouth Fury like the killer machine in in the Stephen King horror flick "Christine."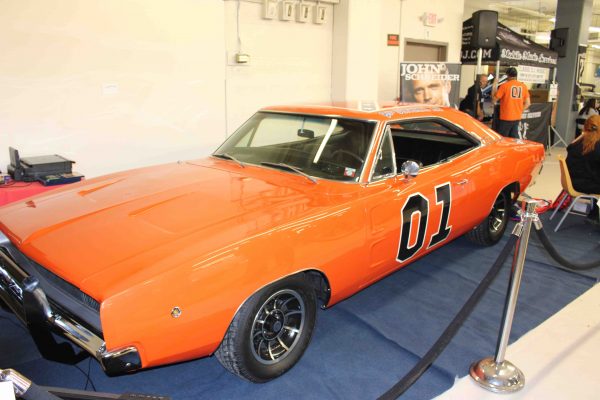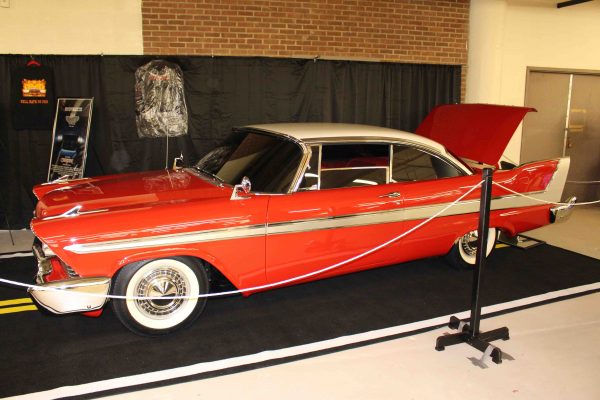 The show's mix of motorcycle dealers, including Doc's from Waterbury, Indian Motorcycle of Brookfield, Yankee Harley-Davidson and Indian Motorcycle of Springfield (MA), with vendors, purveyors of food and attractions such as Paul Teutel Jr. and some of his custom creations made for a well-blended affair.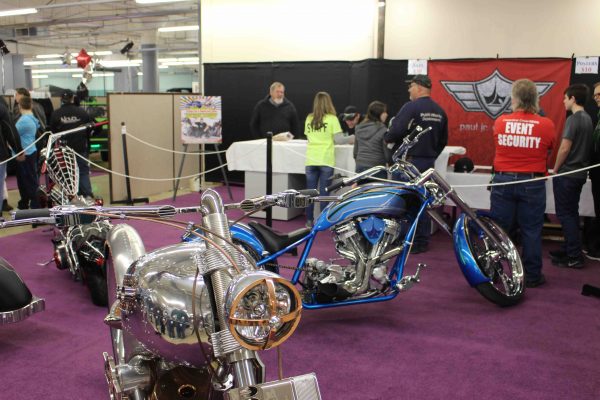 Clady made a three-year commitment to the venue so the Cabin Fever show will be back in 2018 and 2019. It certainly got off to a good start this weekend.