ENFIELD, CT – The new year will likely offer a better ending for the former owner of Shark Cycle in Stafford Springs, CT than last year did. Robert Charland has been incarcerated in the medium-security Willard-Cybulski Correctional Institution here since Aug. 15, according to online records from the state Department of Correction, and is serving a maximum one-year sentence.
Online records from the state's Judicial Branch show that Charland pleaded guilty to second degree larceny and a guilty verdict was rendered on March 14. He was sentenced Aug. 15.
The case involved a scam at the then-Victory motorcycle dealer which bilked Victory-owner Polaris Industries out of thousands of dollars.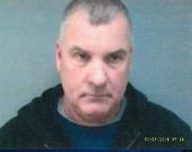 Charland was arrested on Dec. 19, 2016 following a lengthy investigation by state police, the U.S Department of Defense and the U.S. Army Criminal Investigative Command. He was charged with larceny, money-laundering and 12 counts of identity theft and forgery. He was released on $100,000 bond.
Two employees of Shark Cycle, Risa Bazinet and Nicholas Wargo, were also arrested. State records don't show the disposition of their cases.
A report by NBC Connecticut explained that Victory ran a rebate program called "Hero's Metal" that allowed anyone with a military, police or firefighter ID to receive $1,000 off the purchase price of a new motorcycle. The TV station quoted police as saying Charland created fraudulent Department of Defense forms to make it appear that Shark Customers were veterans.
This wasn't the first time that Charland ran afoul of the law. In 2005, state police arrested him on charges of larceny for selling stolen ATVS and motorcycles. He pleaded nolo contendre in 2007 and was found guilty. He was given a one-year jail sentence, execution suspended, and placed on 18 months probation.
In 2007, Charland was arrested for tampering with physical evidence. He pleaded guilty in 2009 and was sentenced to three years in jail, the execution suspended after 120 days. He was again given 18 months probation.
– By Bud Wilkinson