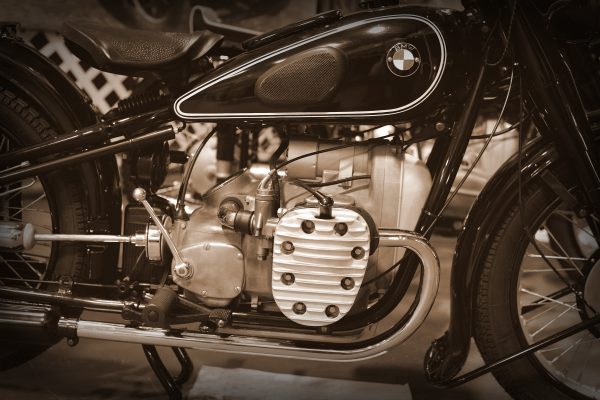 PHILADELPHIA – I've visited many world-class collections of historic vehicles from Maine to California.  Just when you think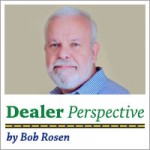 you've seen 'em all, another name appears. One of the world's great collections of racing sports cars existed for many years in a nondescript building in center-city Philadelphia. However, the collection of neurosurgeon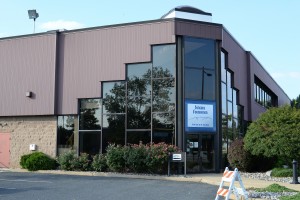 Fred Simeone is now housed in a nicely-appointed 78,000 square foot building in south Philly, a couple miles northeast of the Philadelphia airport.
My recent visit was especially fun as a temporary display of about 70 historically significant motorcycles is on view. There is a special emphasis on BMW, with about 40 of the bikes bearing the blue and white logo of Bavaria's finest.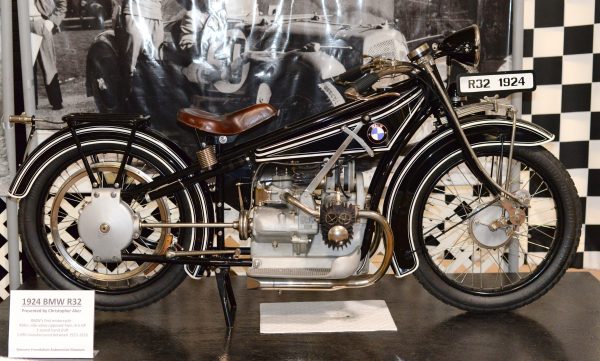 1924 BMW R32
Highlights of the exhibit included a 1924 R32, the first motorcycle model produced by BMW. Many other nicely restored Beemers included a beautiful 1960 Dover White R60/2 with matching Steib S350 sidecar, a Daytona Orange 1976 R90S, a 1988 Paris Dakar R100GS, many pre-war machines, and dozens of others.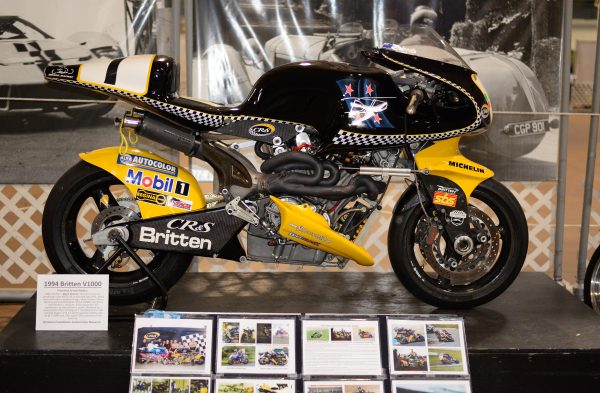 1994 Britten V1000 "Black Beauty"
The non-BMW machines included a lovely 1994 Britten V1000, a World War II era Harley-Davidson WLA, a 1951 BSA 500 parallel twin land speed record-holder, and an absolutely lovely little 1959 Ducati 200 Elite.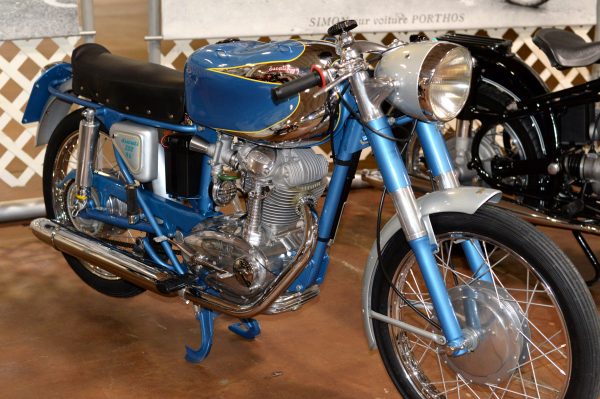 1959 Ducati 200 Elite
The cars, however, are the stars of the show. The theme throughout the museum is the presentation of cars that have a provenance of competing in some of the top racing events in the world. Winners from seven decades of races are on display.  Even the casual gear head will recognize names like Le Mans, Mille Miglia, Nurburgring, and others.  A comprehensive listing of many of the cars can be found at the Simeone Foundation Collections' website here.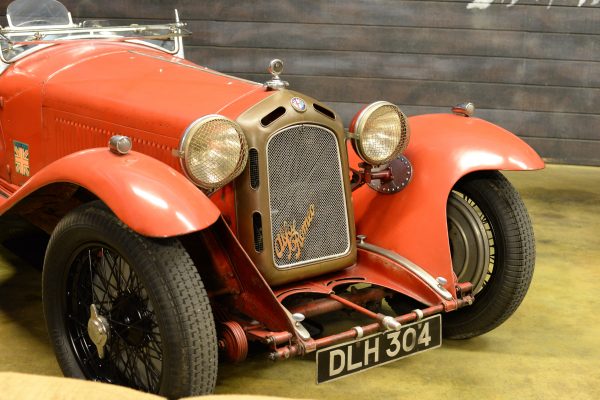 1933 Alfa Romeo
The motorcycle display runs through September 11, so a quick run to Philly will be needed to see them.  Even if you're too late to catch the bikes, the cars are really something to see!
A few more shots from the show are below, including ones of a couple of the bikes that I've mentioned. I've posted even more here:
1983 MKM Krauser R100RS
With a 980cc boxer engine, the MKM (for Mike Krauser Motorcycles) utilizes a "space frame" and Franz Weidemann wind tunnel-designed bodywork.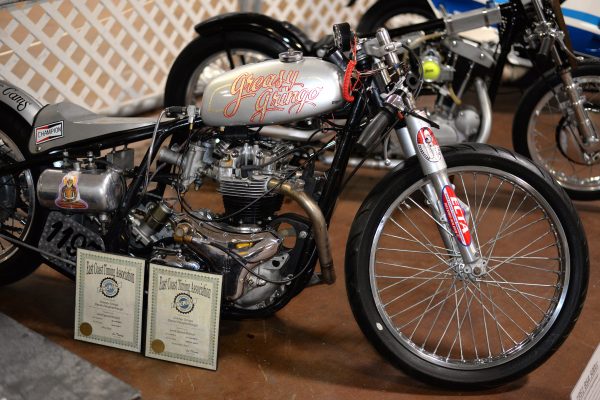 1951 BSA 500cc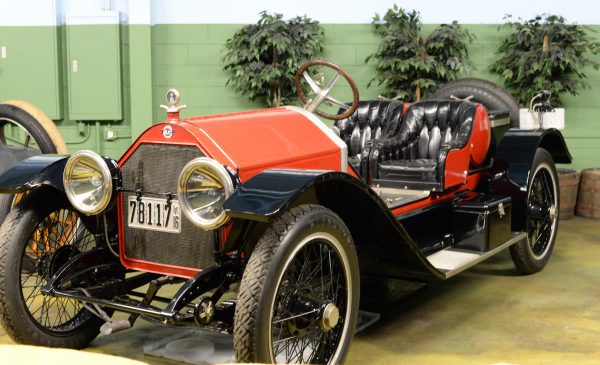 1916 Stutz Bearcat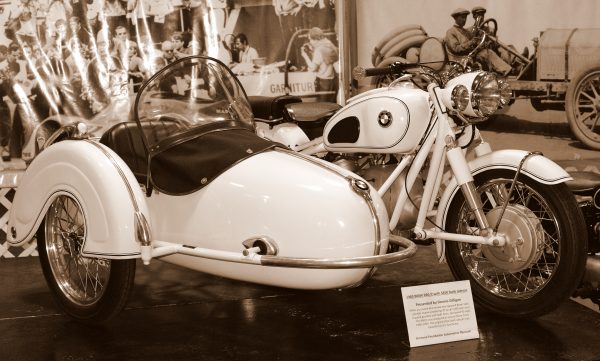 1960 BMW R60/2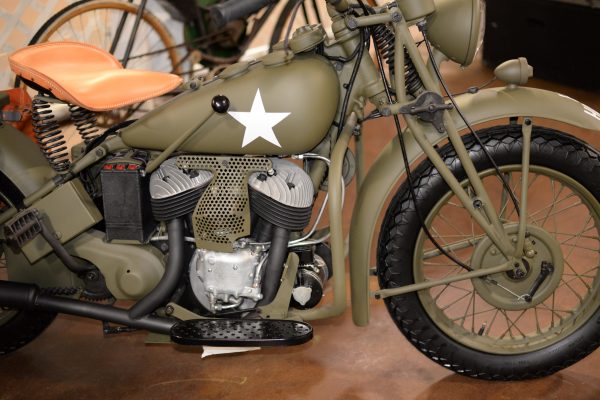 Military Indian from World War II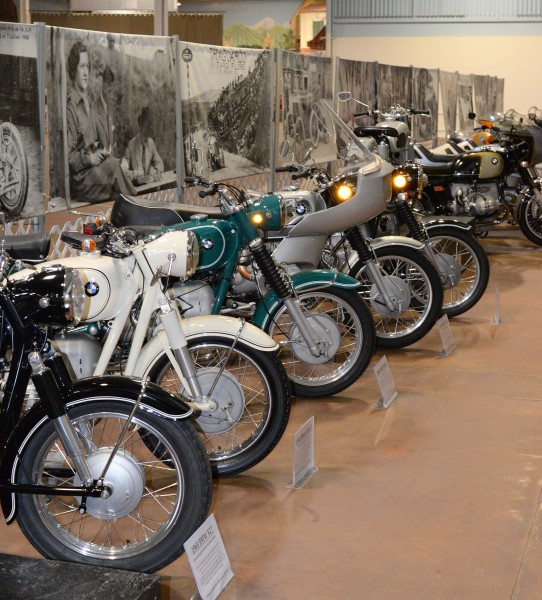 Photos by Bob Rosen