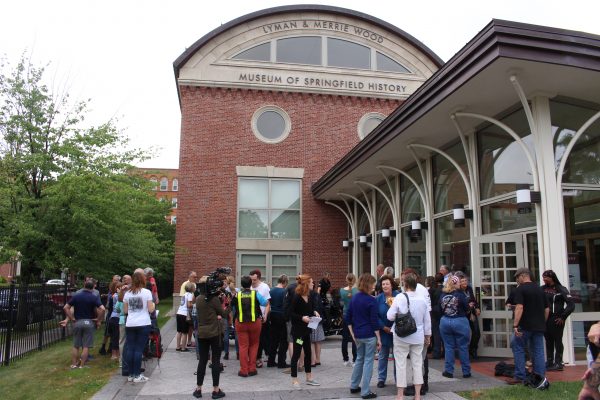 SPRINGFIELD – History is being recreated, and the vintage Indian motorcycle collection at the Lyman & Merrie Wood Museum of Springfield History provided the backdrop Tuesday for a launch party for the Sisters' Centennial Motorcycle Ride from coast-to-coast.
It was in 1916 that sisters Augusta and Adeline Van Buren rode Indian motorcycles from Sheepshead Bay, New York to San Francisco. They left on July 4 and arrived on Sept. 2, conquering the summit of Pikes Peak and enduring unpaved roads and hazardous conditions along the way.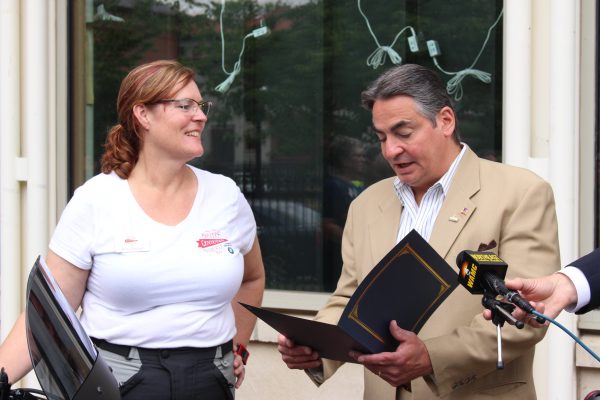 Now, some of their descendants (see this story) along with dozens of other riders are duplicating the feat in much shorter time, but not before Springfield Mayor Domenic Sarno delivered a proclamation and others engaged in remarks before the group got to tour the museum and to see the new display recalling the Van Buren sisters' adventure.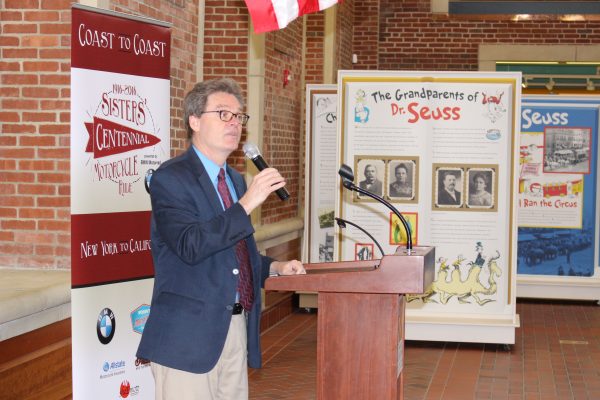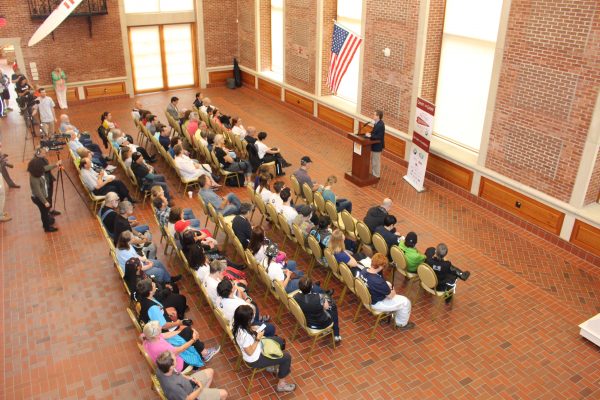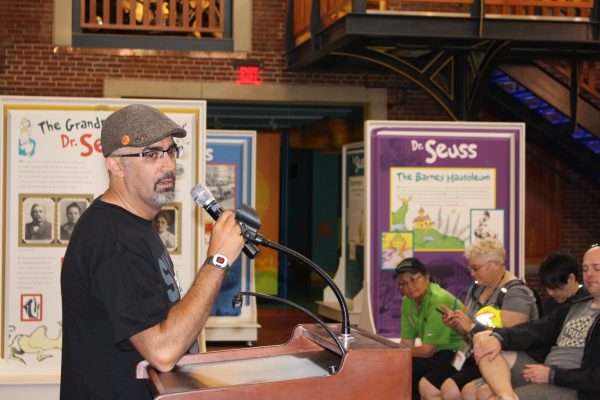 Robert Pandya, external communications director for Polaris-owned Indian and Victory motorcycles, recalled the history of the Indian, which was headquartered in Springfield from 1901 to 1953 when it went bankrupt. "It's forever linked to history. You're now part of the history with this ride," Pandya told the riders.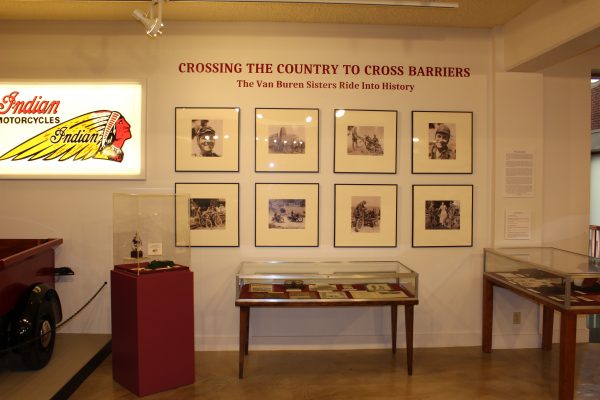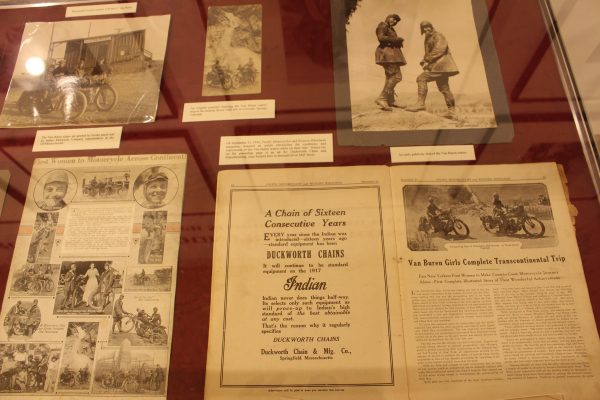 The new display features memorabilia from Gussie's and Addie's ride and articles from the period. It will be up for a year. The ride itself, though, will only last until July 23. The route will take riders to the AMA Motorcycle Hall of Fame in Pickerington, OH, the National Motorcycle Museum in Anamosa, IA and Pikes Peak in Colorado.
Roughly 100 riders, mostly women, will take part in all or some of the ride. Alisa Clickenger is the event organizer. There are also 10 "ride leaders" to help the groups proceed. One of them, long-distance rider Sarah "SeCCRet" Moreau, rode in from her home in Los Angeles and stopped along the way to participate in the Bessie Stringfield All Female Ride from Birmingham, AL to Miami between June 22 and 26.
Stringfield, who rode a 1928 Indian Scout, was the first African-American woman to ride across the United State solo. She was a dispatch rider for the U.S. Army during World War II. Moreau's goal is to surpass Stringfield's long-distance record, which she will easily do. She's riding a company-supplied 2016 Indian Roadmaster, which she also took to the Tail of the Dragon.
The Sisters' Centennial Ride has lined up numerous sponsors, including BMW, Indian and Suzuki as well as Mustang Seats. The event benefits two charities – Final Salute, Inc., a women's veteran's organization, and the Women's Coalition of Motorcyclists.
– By Bud Wilkinson