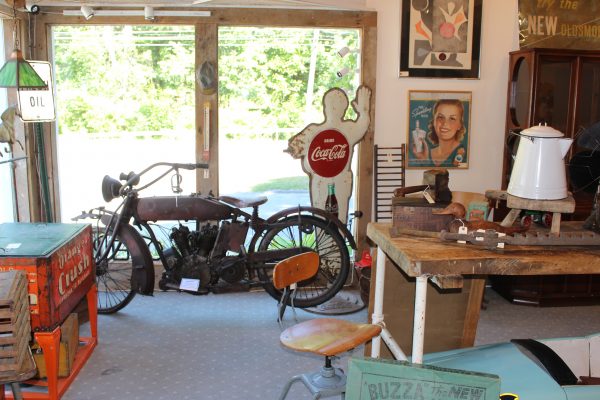 NEW PRESTON, CT – It's not uncommon to find unusual items in antique shops in New England, but an unrestored 1918 Indian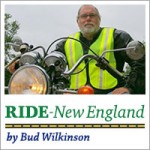 motorcycle? With an asking price of $35,000, it's the most noticeable piece for sale inside Mecanica Antiques, a new store that opened a month ago. It sits in the window at 239 New Milford Turnpike (Route 202).
Owned by Joe Snow, Sarah Hamilton and Tony Grazia, Mecanica specializes in "anything odd or unusual that you're not going to see in other antique shops," Snow said Monday. "It's not so much year. It's what we like to buy – mid-century modern."
Consequently, there's old stereo equipment from the days of tube receivers and turntables, old camera equipment and stackable plastic chairs.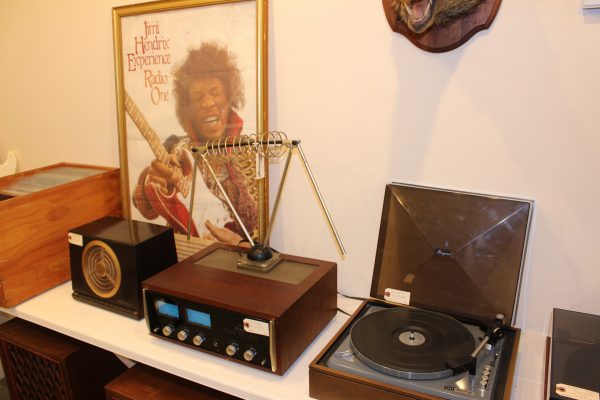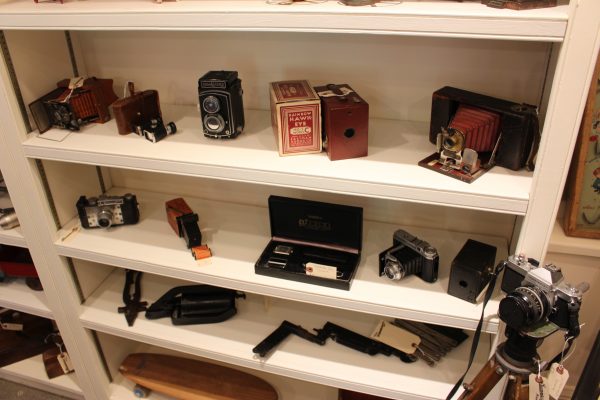 Snow has been an antiques dealer for a quarter-century. "We knew six months ago that we were going to open a shop," he said. "I just missed it and had an idea on how I wanted to do it. Our main focus, our main goal is to have people walk in the door and go, 'Wow!' That's what we strive to do."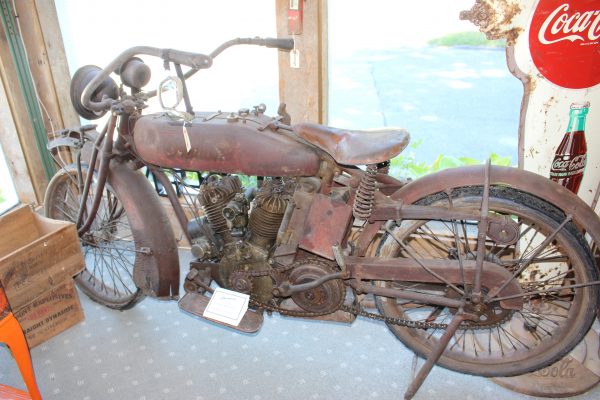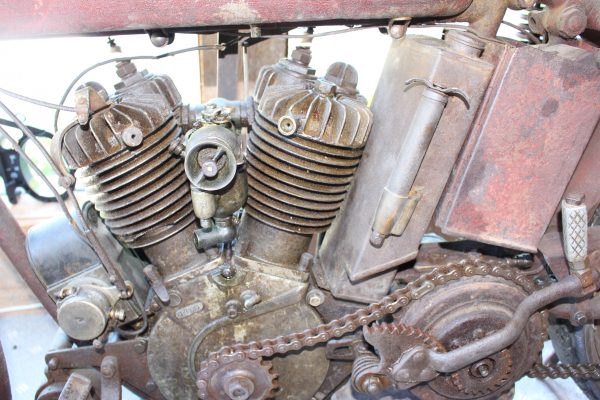 The 1918 Indian with its faded paint and shredded tires certainly does that. "The Indian belongs to a friend of ours. It originally came from Nova Scotia where it was found in a chicken coop," Snow said.
Unlike most items in Mecanica, the Indian is a consignment item. "We're not a consignment shop, but if we're approached by someone with a very, very special item, we'll consider it," Hamilton said.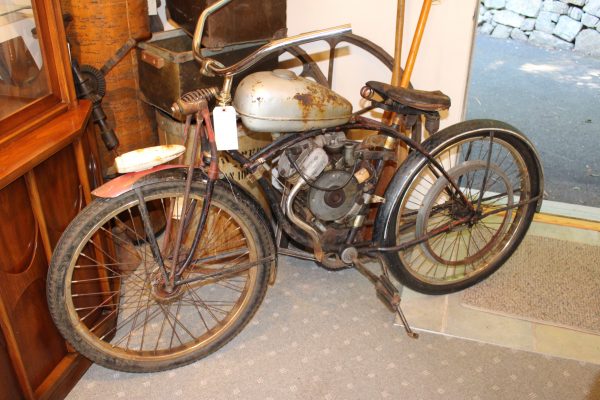 Another motorized item for sale is a Whizzer bicycle. It's a 1948 model, the first year that Whizzer produced pre-assembled bikes. Prior to that the company sold motor kits that buyers could add to their bicycles.
While filled with old goods, Mecanica has an open and airy feel. The walls are covered with vintage signs and other items, such as motorcycle jackets, and the shelves are laden with bygone products.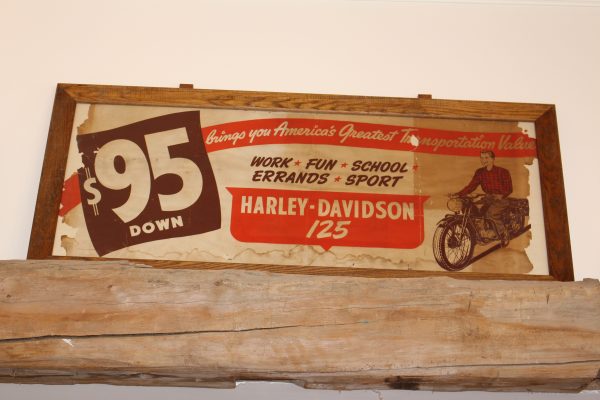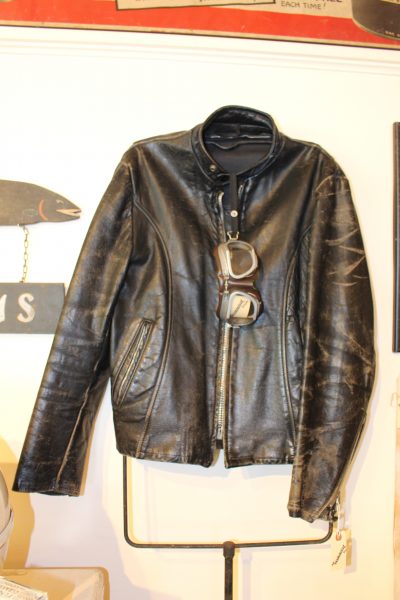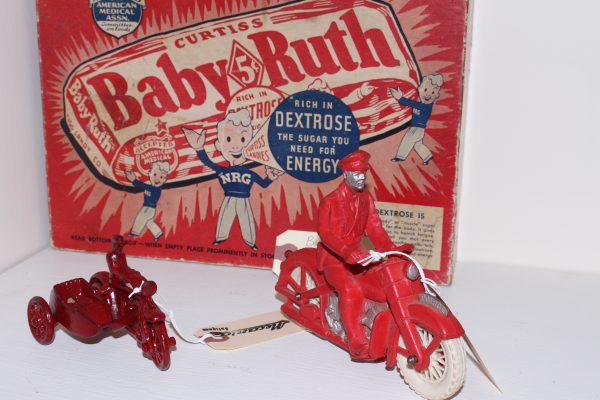 While Mecanica doesn't specialize in motorcycle antiques, there are enough items to make it worthwhile for any rider to stop in for a look-see.
Snow is a motorcyclist; the owner of a 1966 Suzuki S32 and a 1963 Allstate scooter. How much does he ride the Suzuki? "Not a lot, but I do ride it," he said.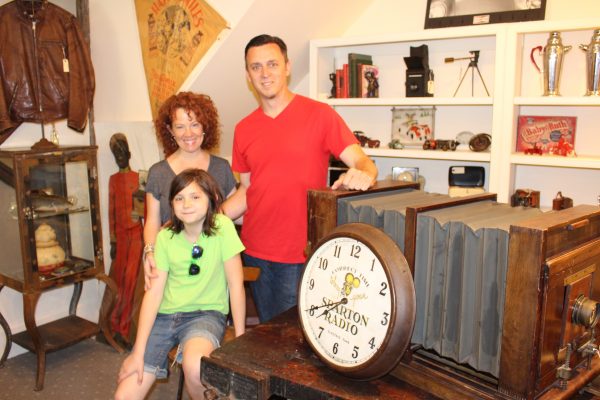 As for the old Indian, it would be perfect for the living room of a collector. And perish the thought of putting it back on the road. It looks too good as-is.
"It shouldn't be made to run. It should just stay like that," Snow said. Added Hamilton, "It's history. Sometimes you just want to learn from your history."