THOMASTON, CT – It was while visiting the Railroad Museum of New England recently that a volunteer conductor grumbled to me about the use of unnamed sources by those of us who work in news. He'd seen my reporter's notebook and camera, and knew my profession. I was there looking into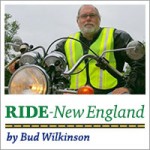 a possible feature story, so I hurriedly explained that quoting sources has always been commonplace in the news biz. It's just that news comes at us from so many more places nowadays that it's more out in the open and to the point of seeming excessive.
I then tried to end the chat on an upbeat note, saying good-naturedly that part of the allure of working in news is knowing things before the general public and sometimes knowing info that never becomes public.
For instance, take the "My Ride" feature that I write for the "Wheels" section in the "Republican-American" every Saturday. It usually focuses on classic cars and trucks but occasionally it strays, provided there's a good tale to tell. Over the past 10 months, I've come across some stories that I'd love to tell, but am unable to do so for a variety of reasons.
When managing editor Anne Karolyi first approached me late last summer with the idea of adding to my "RIDE-CT" motorcycle column with a second feature, I said sure – not realizing the challenges or the time needed to produce the feature. That's not a complaint. Doing "My Ride" is a treat. The photo-heavy print portion forces brevity, and it's become almost a game to see how much info can be crammed into the shortest amount of space. Shooting, writing and editing the accompanying video takes me back to the eight years that I spent in TV news in Phoenix. It's a weekly reminder of how much fun it is to meld words with pictures.
But getting back to my point…
Doing "My Ride" involves sources that never get named or credited – from tipsters who provide leads to actual candidates who back out. Some classic car owners are skittish that their rides might get stolen as a result of a story. The owner of gorgeous 1970 Plymouth Superbird (pictured above) recently had second thoughts and withdrew after initially agreeing to being profiled. Can't say that I blame him. While I do respect his decision, it would have been a great model to spotlight.
Then there are the cars that I know about but can't write about, such as a 1966 (or '67) Mercury Comet Cyclone GT convertible that rests in a barn not far away and has for years. It's deserving of restoration but its owner lives out of state and doesn't want to part with it. There can't be a story until it's brought back to life, and, sadly, that may never happen.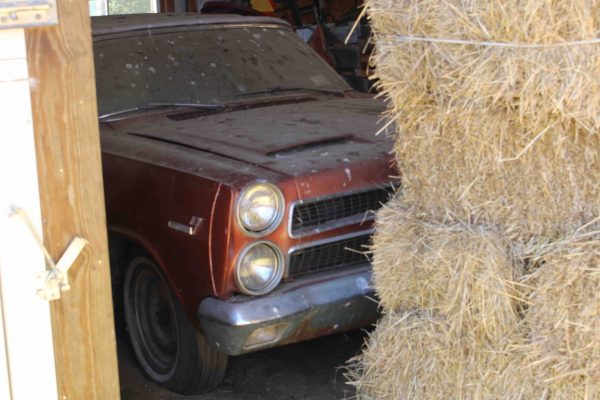 I'm also aware of an original and rare Studebaker Avanti from the early 1960s with only 100 miles on the odometer that's hidden away in a warehouse. It, too, deserves to be seen. The owner keeps it under wraps. I'd love to write about it.
Perhaps because we're so polarized as a nation these days, I get mad when the news media are criticized for perceived bad conduct. While that's a discussion (please, not an argument) for another day, I will say that sources of all kinds will always be important. Without them, there'd be a lot of empty space in newspapers and holes in TV newscasts.
So, care to be a source? I'm always looking for interesting cars and motorcycles to write about. The email is budw@ride-ct.com. Thanks.