BROOKLYN – The 3rd annual Split'n Lanes Dodgin' Gutters Classic Motorcycle Show held at the Brooklyn Bowl on Sunday was inspired by a unique – and some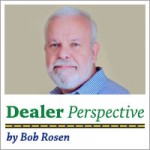 might say, slightly wacky, event.
The Race of Gentlemen is a bicoastal happening that pits old bikes and cars (mostly pre-1940) against each other as they compete in drag races on the sands of local ocean beaches. This years' east coast run will be held in Wildwood, New Jersey on June 4th and 5th. One of the two organizers of the bike exhibit has participated in this speed and thrill-crazed outing and thought it would be cool to feature vintage race bikes at this years' Spliti'n Lanes Dodgin' Gutters show.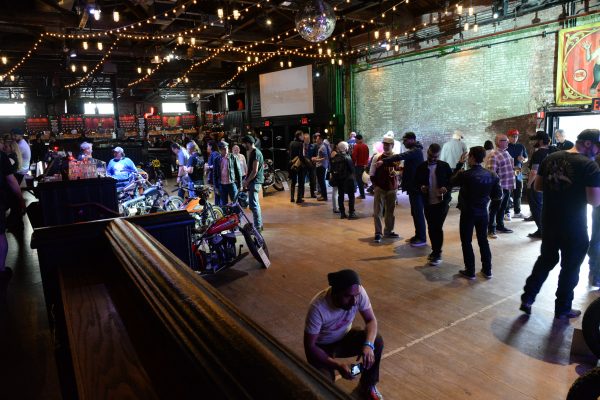 This year there were a bunch of vintage racing machines on view. As you might expect, Harley Davidson and Indian were well represented.
Sprinkled into the mix were a very nice Laverda SFC replica, a vintage BSA, a couple of hill climb bikes, and even a Honda 350 that was campaigned by Northeast Sportscar owner, Angus Dykman.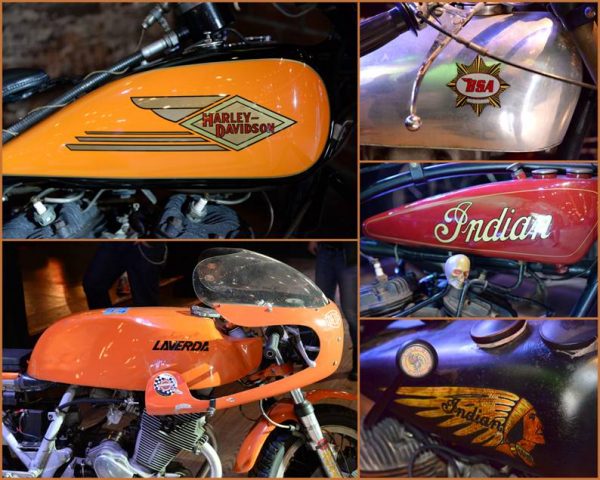 These bikes were the real deal. No café racers, no chrome, and no custom builder pedigrees. Just honest to goodness bikes that had been ridden hard and put away wet.
It was clearly a unique approach to the idea of "motorcycle show."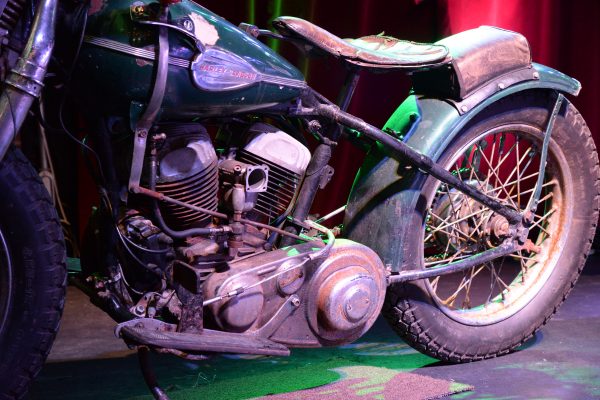 Brooklyn Bowl is an active bowling alley. There were a lot of bowlers hurling those black balls down the lane while consuming pitchers of beer and large platters of food from the onsite kitchen. Seemed like everyone in the place was having a good time.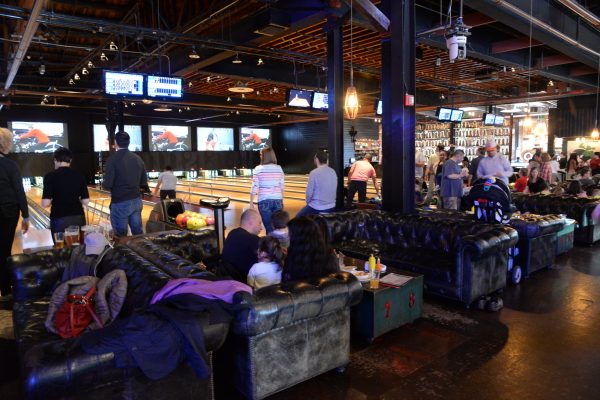 If bowling and motorcycles seem like an odd combo, consider the name of the main entertainment event of the Race of Gentlemen: "The Night of the Troglodytes." That's what they're calling the party associated with The Race of Gentlemen. The dictionary says that a troglodyte is "a person characterized by reclusive habits or outmoded or reactionary attitudes" or "a member of any of various peoples (as in antiquity) who lived or were reputed to live chiefly in caves." Seems like an odd pairing with "Gentlemen." Insomuch as the party includes a bonfire on the beach, it sounds like it's going to be a hell of a time.
So, a bike show inspired by drag races on the beach and "The Night of the Troglodytes." What's not to like?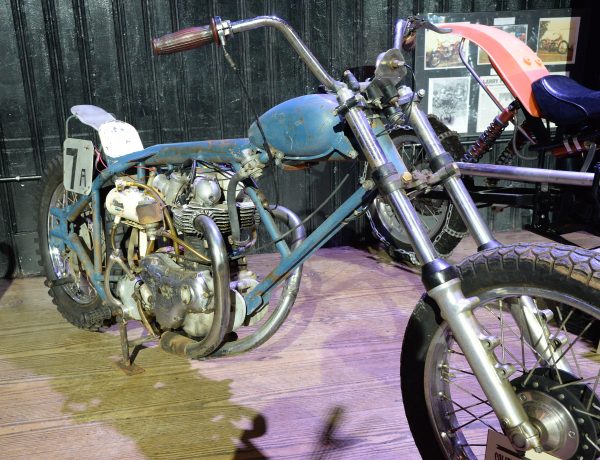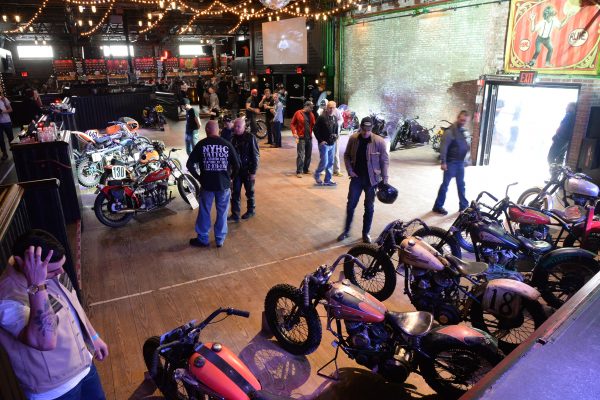 Photos by Bob Rosen