You know the feeling. Your bike needs repair or routine maintenance. You call your local dealer for an appointment and the voice on the other end of the line says something like, "Man, we're really busy right now. We can't look at your bike for two, maybe three, weeks."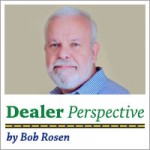 How's that for a case of the Summertime Service Blues?
Usually, I perform all of the routine maintenance and minor repairs on my bikes, but recently I ran into a really challenging electrical problem that called for serious expertise. After I got the two to three week answer from my dealer of choice, I made a few calls to other dealers and independent shops. They must have all gone to the same training class on disappointing customers, as I got similar answers from all of them.
Having been the general manager of a few large dealerships, I was pretty sure I knew the reasons behind this universal service department log jam.
To hear things directly from a live person, I visited the dealer who got my first call. They're a multi-line dealership that has been in business for over 50 years. On my previous visits, their parts, sales and service people have all been competent and pleasant in their dealings with me. I've had several one-on-one conversations with the owner and have found him to be a very seasoned professional who has an excellent grasp of his business. When I explained my case of the Summertime Service Blues, he related a story that's all too common in the motorcycle business. The problem is easy to define. The solution, not so much.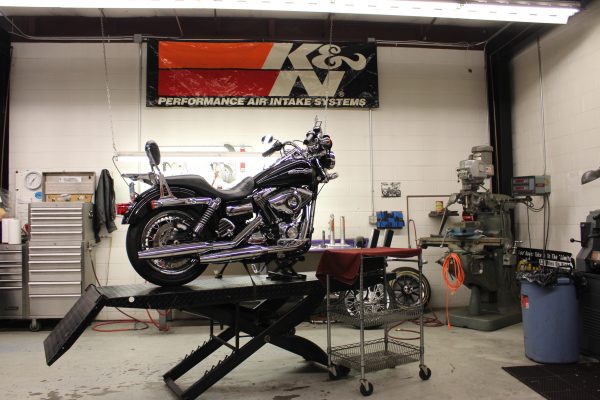 It's basically a case of capacity versus demand – with a few additional challenging elements that really gum up the works.
We can define the dealership's capacity to handle the customer demand for service work as the number of technician hours that are available in any period of time. Take a typical 40-hour work week as an example. If the service department employs four technicians, we might assume that there are 160 hours of service labor available to sell in any given week.
However, technicians are not machines and do not produce work at an entirely predictable rate. Some are more efficient (or productive) than others. Some jobs have delays that eat up hours – waiting for parts, unexpected problems, etc. This variability in work output makes it especially difficult to schedule future work accurately.
Besides the unknowns possible with each new repair job, there is another huge factor affecting the dealerships capacity to handle work. That is simply the scarcity of competent technicians available to do the work. This pretty much boils down to compensation. Hourly rates of pay can vary widely, but there is a range that covers a large percentage of motorcycle technicians employed by dealerships.
Entry level pay rates can fall between $12 and $16 per hour, and this pay scale typically requires some formal education from one of the technical training schools that specialize in motorcycle technician training. A full course at one of these schools can run $25,000. So, this substantial investment could deliver you a $24,000 annual salary. Pretty tough to live on, especially in the high-cost northeast.
Obviously, things get better over time. Progressing from entry level "C" technician status to senior level "A" technician (which will take years) might see your pay climb to $22 to $26 per hour – or a top annual salary range of approximately $44,000 to $52,000.
Even if the top rates are OK, quite a few technicians leave the industry before they ever get there. The lure of higher wages elsewhere can be powerful.
You might be thinking "My dealership charges $110 an hour for labor, why don't they just give a bigger cut of that to the technician's so they stick around?"
If only it were that simple.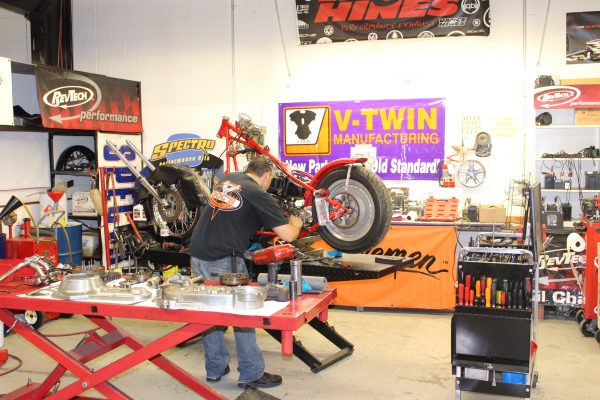 Even though a dealership is made up of several profit centers – bike sales, parts, service labor, and possibly others – at the end of the day (or month or year) the entire dealership has to show a profit to stay in business. That profit comes from each of the profit centers. Some are more profitable than others. For instance, the new bikes sales department is doing a good job for the dealership if they can deliver a 12 percent gross profit – and many don't. This is the money that's left when you subtract the cost of goods from the selling price. Gross profit is the money the dealership uses to pay all the bills – building costs, payroll, insurance, etc.
No dealership could survive on the profits generated from the sale of new bikes alone. They need the other departments to kick in and make up the shortfall. Any increase in costs in the service department (like higher technician wages) will be a hit to overall dealership profitability.
And we haven't even touched on the issue of "seasonality." Your dealership's service department may be jammed now, but you can be sure it's an entirely different story in January!
The dealership's owners have to find a way to balance the extreme variability in demand between "high season" and "off season." That usually means holding back on hiring more technicians in high season (if you can even find them) so they don't have to be laid off in the off season.
Next time you ask the service advisor why there's a three week back-up in the service department, he probably won't give you the detailed answer you've just read. Just know that it's not quite as simple as it seems. As my dealership's owner said to me at the end of our discussion, "Welcome to my world."