MILAN, ITALY – Suzuki is out today with two new mid-sized models; the V-Strom 800DE adventure entry and the GSX-8S naked bike, the reveals coming at the EICMA show. Both are powered by an all-new 776cc parallel twin engine with six-speed transmission and will be in dealerships in the spring.
The new V-Strom is squarely targeted at V-Strom 650 lovers who've always wanted a bit more power and a bit more off-road capability. Not only does the V-Strom 800DE upsize the long-running V-Strom 650's 645cc V-twin motor, it also bulks up in other ways.
The new model has spoked wheels and a 21-inch front wheel (compared to cast wheels as a 19-inch front wheel on the V-Strom 650. It also offers adjustable suspension and more than 8.5 inches of ground clearance. It has a 5.3-gallon gas tank.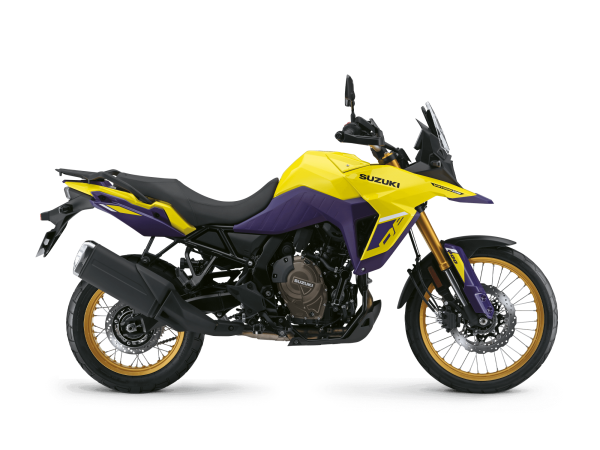 The 84.3 horsepower V-Strom 800DE has three riding modes (Active, Basic and Comfort). There are two settings for ABS, which may also be disengaged. It also has traction control with four modes. Seat height is 33.7 inches, making it nearly an inch taller than the V-Strom 650. Its wheelbase is 61.8 inches (versus 61.4 inches). It weighs in at 507 pounds (versus 470 pounds).
The V-Strom 800DE will be available sans hard bags in grey and yellow. There's also an Adventure version with panniers in black. The price of the V-Strom 800DE has not been revealed. More info may be found here.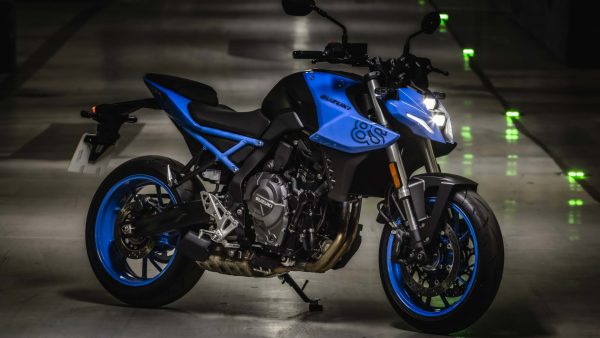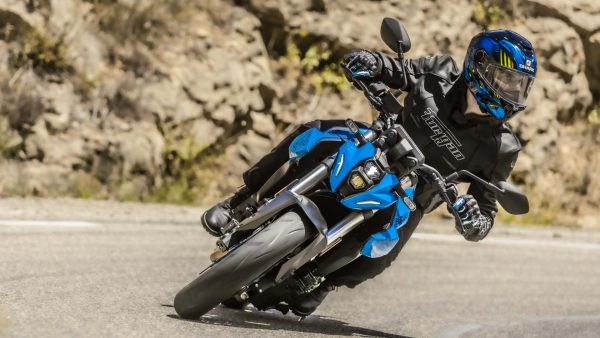 Suzuki's new GSX-8S is a lightweight naked model (only 445 pounds) with a 57.7-inch wheelbase, 31.9-inch seat height and 3.7-gallon gas tank. Like the V-Strom 800DE, it has a rugged steel frame designed for both stability and handling.
The GSX-8S will be available in white, blue and black. The MSRP for this model hasn't been revealed, either. More info is available here.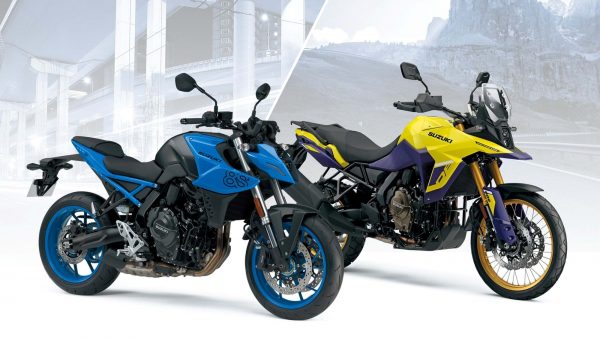 (Photos courtesy of Suzuki)
Hello! If you enjoyed this story, please share it with other riders by clicking on the social media buttons below.