BREA, CA – Suzuki is out today with a new Hayabusa sport model for 2022 that has fewer pounds, fresh styling and better performance. More than 550 new or redesigned parts make the Hayabusa "all-new" yet "instantly recognizable," the company says.
While there's no mistaking it, the 2022 Hayabusa is less rounded than its predecessor and presents a somewhat sharper image; "optimized by practical shaping during wind tunnel sessions.
A re-engineered 1,340cc, four-cylinder engine powers the Hayabusa with a lighter (by 4.5 pounds) exhaust system that helps to deliver "more power and torque at low- to mid-range speeds."
An enhanced twin-spar aluminum frame makes the new Hayabusa more stable and nimble. It comes with an adjustable KYB suspension and has an advanced version of Suzuki's Intelligent Ride System. S.I.R.S. includes control of "engine output characteristics," "engine acceleration characteristics" with traction control, and "engine deceleration characteristics" (engine braking).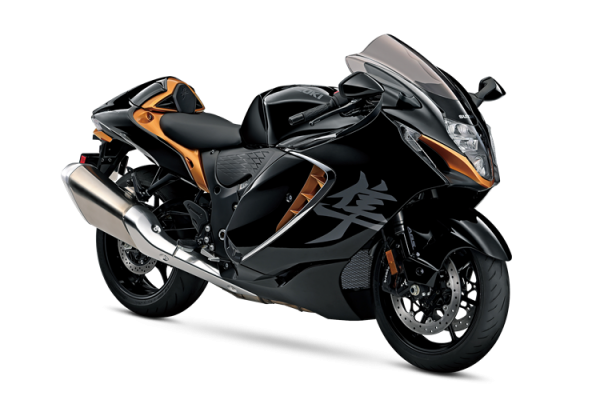 There's also "control over the engine at steady speeds" (cruise control and speed limiter)," "control over engine and transmission operation" including quicker shifter, and "control over braking" including ABS and Hill Hold Control."
And if that's not sufficient, the Hayabusa also has a three-mode launch control system that limits engine speed on launch and an anti-lift control system.
The Hayabusa has Brembo brakes and Bridgestone Battleax Hyperstport S22 tires.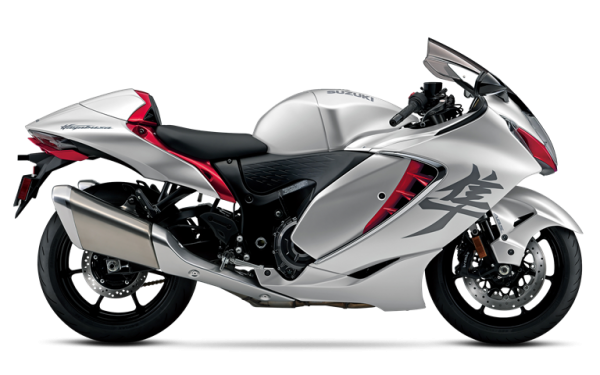 The 2022 Hayabusa will come in three color combinations – Glass Sparkle Black and Candy Burnt Gold, Metallic Matte Sword Silver and Candy Daring Red, and Pearl Brilliant White Metallic Matte Stellar Blue. Each features reimagined Hayabusa Kanji symbols and model name logos.
The Hayabusa has a base MSRP of $18,599.
Suzuki introduced the Hayabusa in 1999. The 2022 version is the third generation of the model.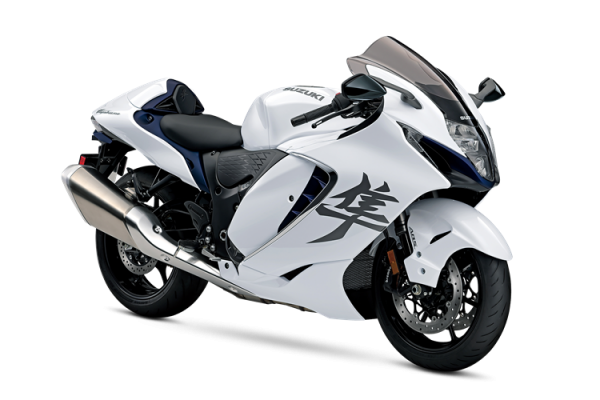 Hello! If you enjoyed this story on the 2022 Suzuki Hayabusa, please share it with other riders by simply clicking on the social media buttons below.