PORTSMOUTH, NH – An early-morning break-in Monday at Motorbikes Plus at 3 Cate St. here resulted in three expensive dirt bikes being carted away in the bed of a pickup. Portsmouth police are searching for four burglary suspects.
Surveillance video from both outside and inside the KTM-Husqvarna dealership show a Ford F-150 truck backing up to the front of the shop shortly after 2:30 a.m. and the bikes being swiped.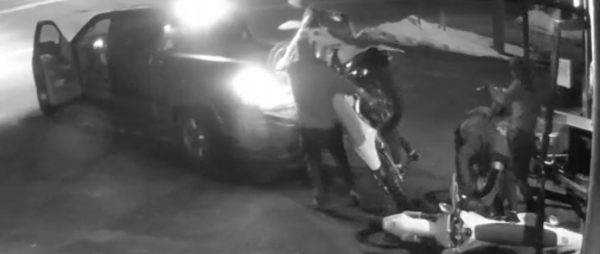 In the black and white exterior video, three individuals exit the truck and attach a strap to the front door. The truck then backs into the door before pulling forward, enabling the men to enter the store.
Four dirt bikes are quickly rolled from the showroom floor, with three being hastily loaded into the pickup. The men then get back into the pickup, which then flees the scene. A fourth bike is left on its side on the ground outside the smashed front door.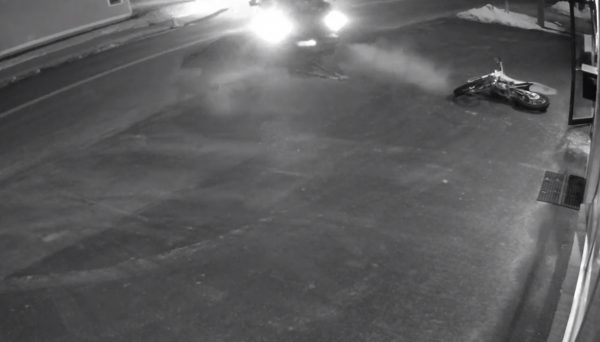 The interior video is in color and shows the suspects entering the store and swiping the bikes from a row of models to the left of the front door. Two appear to be Husqvarna models. The burglars are wearing hooded sweatshirts as well as dark pants and masks.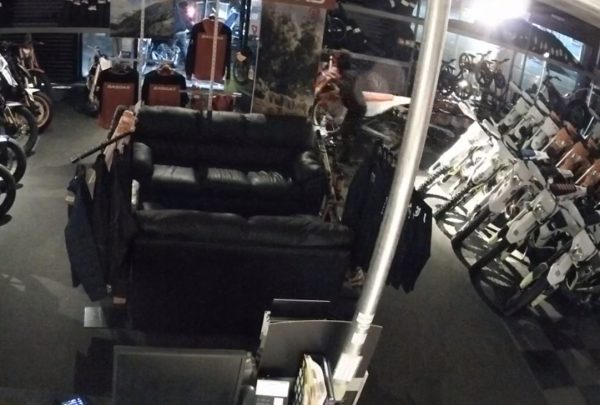 In a Facebook post, the Portsmouth Police Department said, "It appears the truck is two tone, possibly green over silver, with two stickers in the rear window."
Police Asks Public's Help
Police request that anyone with information about the break-in may contact Det. Peter Sheldon at 603-610-7609 or by calling anonymously to Seacoast Crime Stoppers at 603-431-1199.
In a separate Facebook post on Tuesday, Motorbikes Plus added, "Any information would be greatly appreciated."
Hello! If you if find this post newsworthy, please share it with other riders by clicking on the social media buttons below.