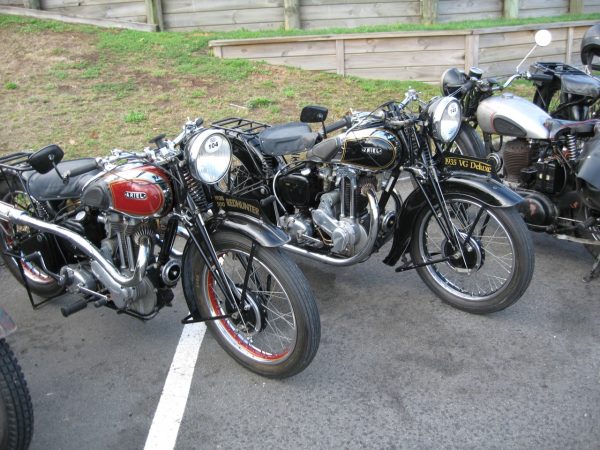 It may now be spring in New England, but fall weather is coming to New Zealand. And that's where RIDE-CT & RIDE-NewEngland friend Adrian Cave checked in from tonight with a brief report on this weekend's 27th annual Taupo-Napier Mail Run, a vintage motorcycle rally that runs from the lakeside interior city of Taupo to the seaside city of Napier.
Along with 52 other official participants, Cave rode the more than 130 kilometers on his Indian 101 Scout, which has a New England connection in that it has spent much time at Indian expert George Yarocki's shop in Torrington, CT being made shipshape. In his email, Cave included snapshots of some of the bikes in Saturday's rally, and they're so interesting that they must be posted.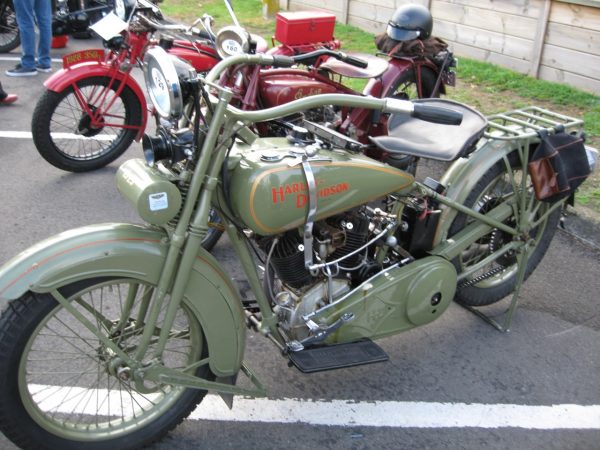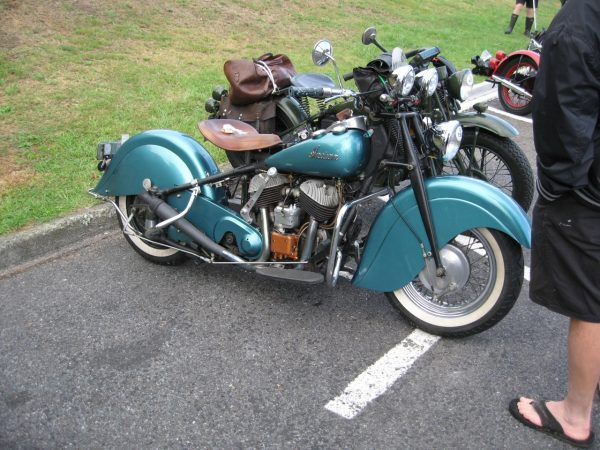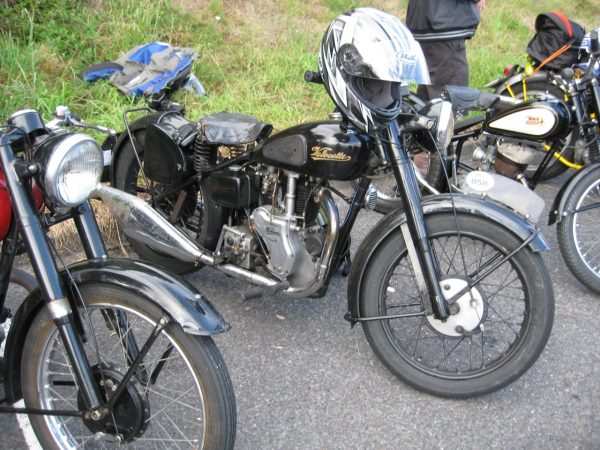 Included in the mix were Harley-Davidsons, Indians and numerous old British brands, such as Ariel, Norton, Velocette and Vincent.
Cave explained that the rally is "for girder fork, ridge frame and sprung saddle motorcycles. There were a few 'later bikes' – even saw a few swinging arms, plenty of modern tractors and hi-tech computer consoles in support and along for the ride."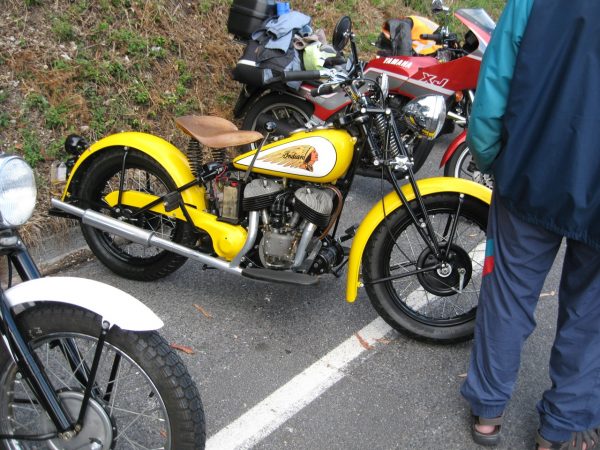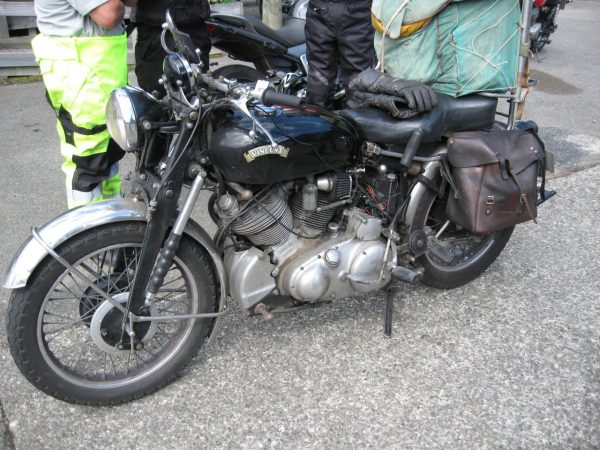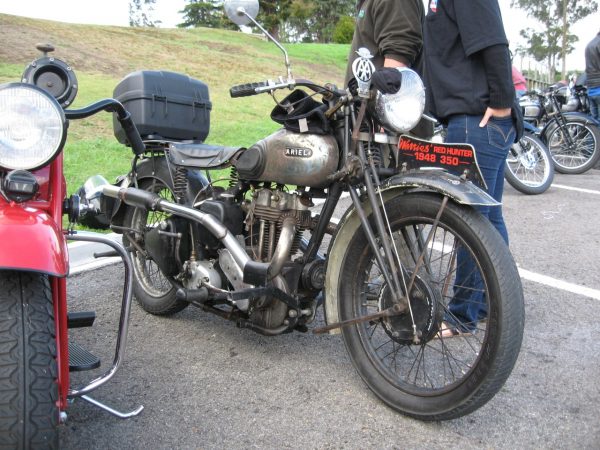 The rally came off without incident. "I don't think there were any retirements. Great ride out, good weather even if a little damp and drizzly over the top during the morning. We regrouped before entering Napier. Speaking to the organizer, he reckoned there were 150 bikes along for the ride," Cave reported.
He termed the event "a sweet little ride for the 101" which "along with its rider enjoyed the cooler 24-degree weather." That's 24 celsius (or 75 degree Fahrenheit).